View Game Summaries For
2020-2021 Game Summaries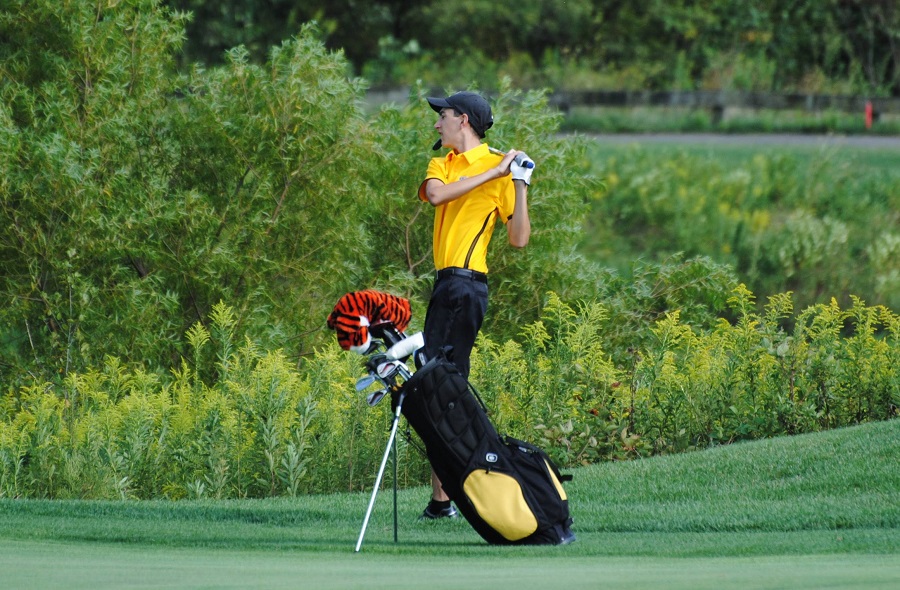 North Allegheny senior golfer Adam Steinmetz competed at the WPIAL individual championship on Tuesday at South Hills Country Club. Hitting the links with the best that Class AAA had to offer, Steinmetz shot a 9-over par with a score of 80. Finishing in tie for 17th, Steinmetz unfortunately did not make the cut to qualify for PIAAs.
To view all the scorecard from the WPIAL Class AAA individual championship, click here.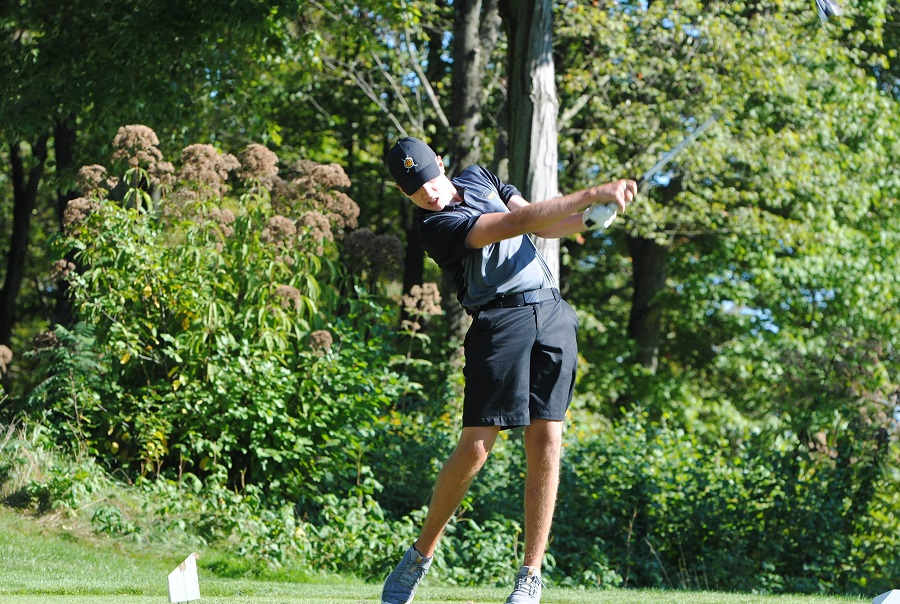 Playing in its final regular season match of the season, the North Allegheny boys' golf team defeated the North Hills Indians, 203-236, on Wednesday afternoon at Shannopin Country Club.
The Tigers topped their section rival thanks to strong performance from senior Mike DeLucia, who shot a 2-over par 38. Seniors J.J Dopkosky and Portland Canovali each carded a 40, while senior Adam Steinmetz contributed a 41. Senior Peter Canovali rounded out the day with a 44. North Hills was paced by Tyler Manfred's 40.
North Allegheny concludes the regular season with an overall record of 9-5 and a section mark of 8-4. The Tigers will wait to see how the rest of the section teams end their season as NA will need help to make the postseason.
Match Summary
NORTH ALLEGHENY- 203
NORTH HILLS - 236
NORTH ALLEGHENY
SCORE
NORTH HILLS
SCORE
Adam Steinmetz
41
Tyler Manfred
40
J.J. Dopkosky
40
Andrew Szymczak
61*
Peter Canovali
44
Hannah Sciulli
47
Mike DeLucia
38
Connor McCarthy
50
Portland Canovali
40
Peter Lukas
50
Korey Helfer
54*
Ella Demuis
49
TOTAL
203
236
Collin Wang
48
Flynn McGuirrin
42
Cody Lubic
46
Grant McKissock
49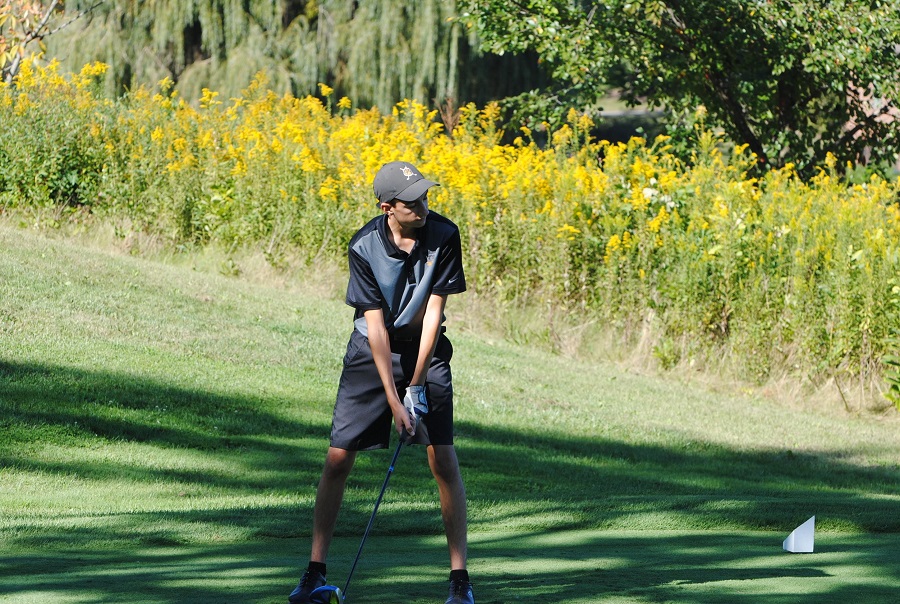 North Allegheny senior Adam Steinmetz has advanced to the WPIAL individual championship next week thanks to a dazzling performance on Monday at Indiana Country Club. Steinmetz shot a 74 at the WPIAL individual semifinal, just one stroke behind the leader, Armstrong's Noah Oliver.
Also competing for North Allegheny at the semifinal was Portland Canovali, who shot an 86 but didn't make the cut. The top 18 golfers at the event advanced to the WPIAL individual final, which will be held at South Hills Country Club on Oct. 6. For complete results click here.
The rest of the NA boys' golf team was in action on Monday as well. The Tigers beat Hampton in a non-section contest, 209-218. NA was led by senior Peter Canovali and his 39.  Helping the team secure a win were seniors JJ Dopkosky and Korey Helfers pair of 42's, and three 43's from junior Flynn McGurrin, and seniors Mike DeLucia and Cody Lubic.  Hampton was led by Jake Twerdok's 41.
This win moves the team to 8 wins and 5 losses overall and 7 wins and 4 losses in the section.  They travel to play the last section match of the regular season at Shannopin CC on Wednesday.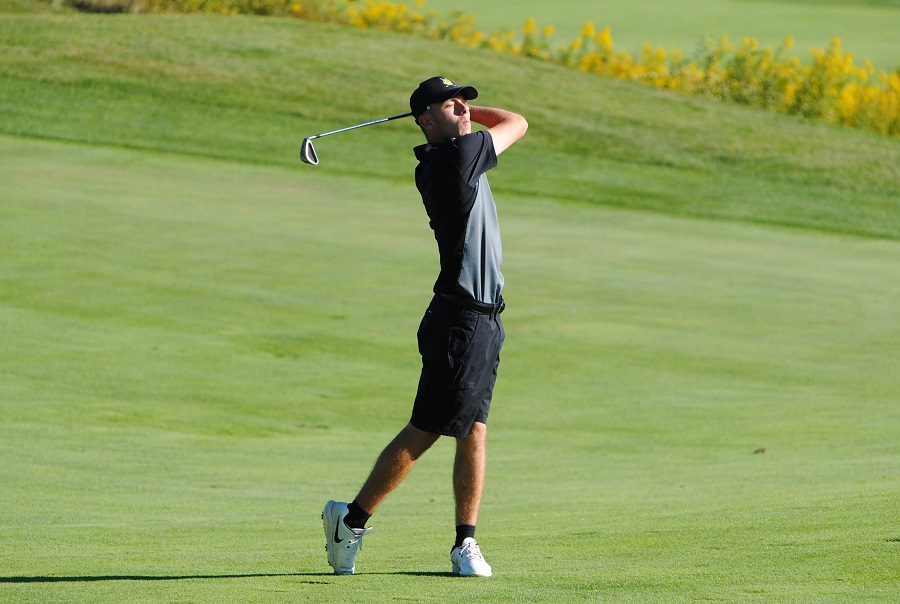 North Allegheny boys' golf team suffered a 199-200 loss to Butler on Thursday afternoon at North Park Golf Course. It's the fifth time this season a North Allegheny match has been decided by just one stroke. The Tigers are 1-4 in such contests.
The Tigers are off today and will send two representatives to the WPIAL individual semifinals on Monday at Indiana Country Club, while the rest of the team will return to action for a non-section match against Hampton on Monday. North Allegheny  is 7-5 overall and 7-4 in section play.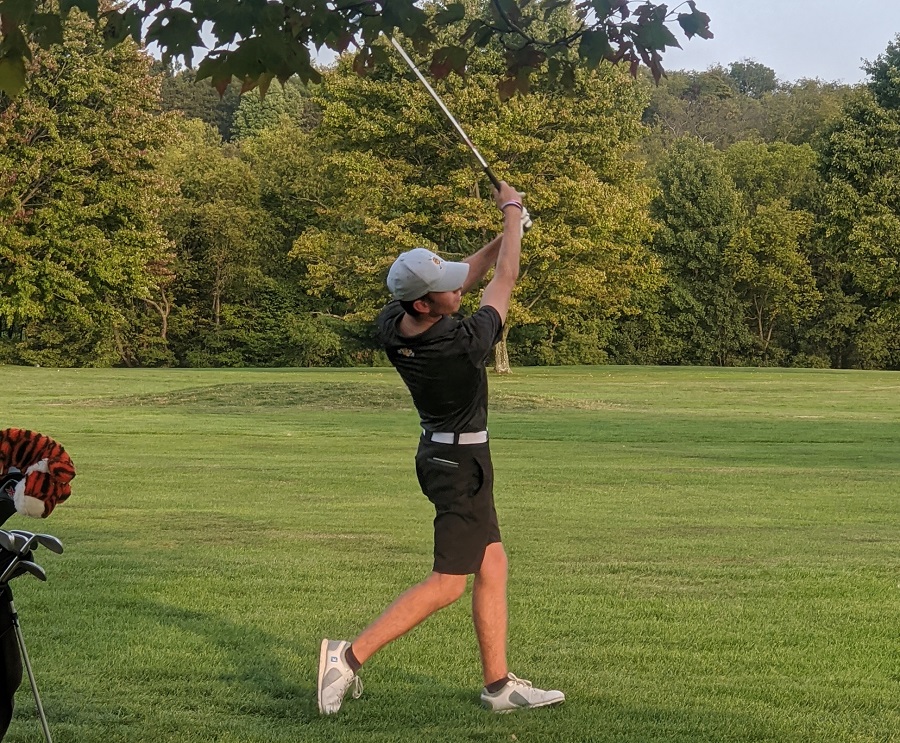 The North Allegheny boys' golf team traveled to Mars on Wednesday afternoon and claimed a crucial section win, 202-211, at Rittswood Golf Course.
Senior Peter Canovali led the scorecard with a low score of 38. Senior Adam Steinmetz shot a 39, followed closely behind by senior Mike DeLucia's score of 40. Senior Portland Canovali tallied a 42 and senior J.J. Dopkosky rounded out the day with a 43. Mars was paced by Ryan Steigerwald with a 40.
With the win, North Allegheny improves to 7-4 overall and 7-3 in the section. The Tigers host section rival Butler on Thursday at North Park Golf Course.
Match Summary
NORTH ALLEGHENY- 202
MARS - 211
NORTH ALLEGHENY
SCORE
MARS
SCORE
Adam Steinmetz
39
Blake Bartolo
41
Portland Canovali
38
Ryan Steigerwald
40
J.J. Dopkosky
43
Caleb Raydo
43
Mike DeLucia
40
Jared Kolazik
49*
Korey Helfer
45*
Max Shetty
45
Peter Canovali
42
James Lovitz
42
TOTAL
202
211
Cody Lubic
41
Grant McKissock
46