View Game Summaries For
2018-2019 Game Summaries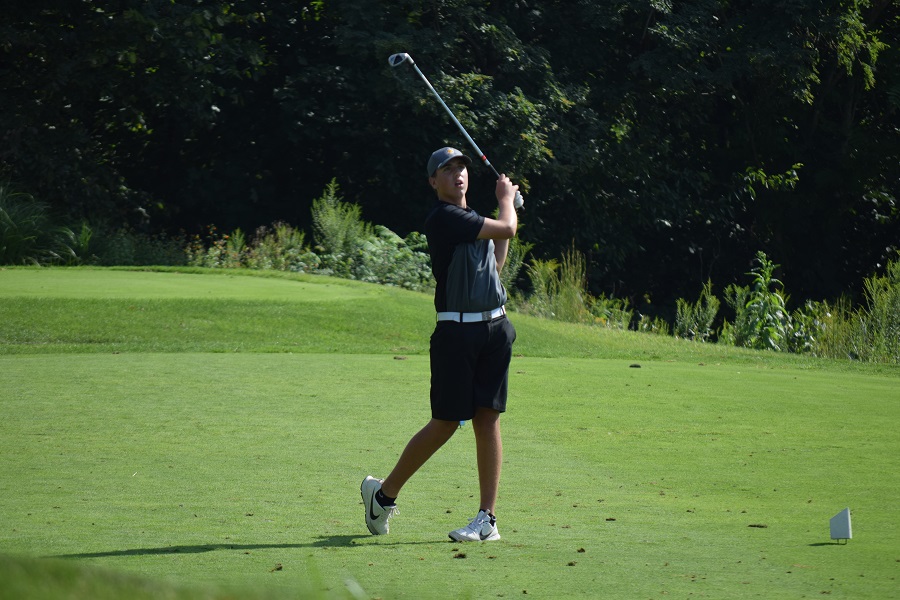 The Tigers hosted North Hills in the last section meet of the season on Monday at North Park Golf Course and walked away with a 193-217 victory.
Senior Ryan Meyer led the charge with a 2-under par 34, followed by senior Teague Urban's 38. Senior Tyler Dougherty posted a 39, junior Scott Fitzgerald notched a 40, and senior Phillip Beer carded a 42.  North Hills' best score was turned in by Jason Stuckert with a 40.
North Allegheny prepares for its final match of the season on October 4 when they travel to Valley Brook golf Course to play Peters Township.
Match Summary
NORTH ALLEGHENY - 193
NORTH HILLS - 217

NORTH ALLEGHENY
SCORE
NORTH HILLS
SCORE
Ryan Meyer
34
Jacob Stuckert
40
Teague Urban
38
Sam Rollands
43
Tyler Dougherty
39
Matt Venturella
44
Scott Fitzgerald
40
Ian Baumgartner
45
Phillip Beer
42
Tyler Greensbee
45
TOTAL
193
217
Michael Delucia
42
Adam Hendrickson
37
Evan Diulus
45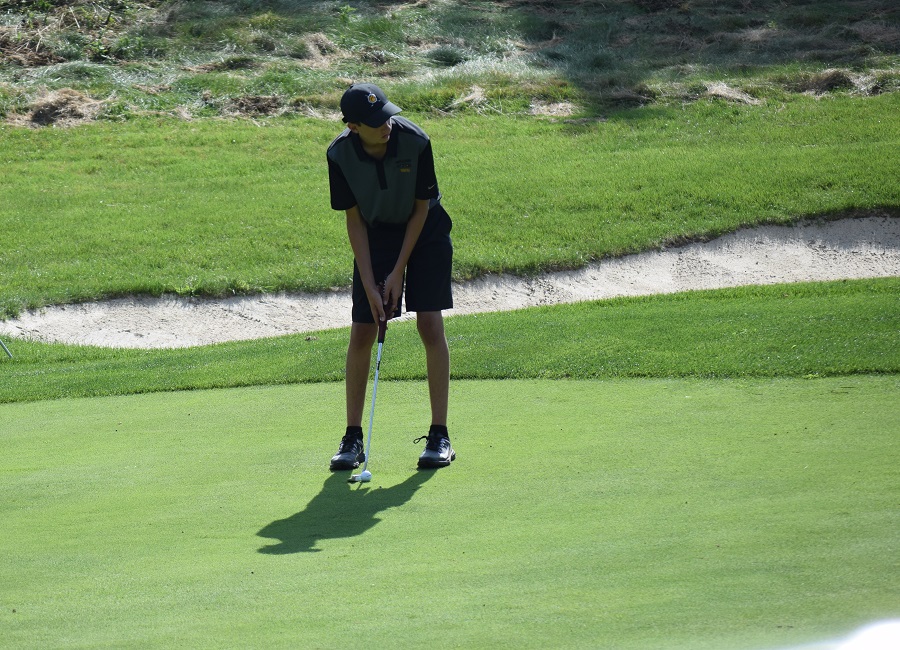 Six members of the North Allegheny boys' golf team traveled to a muddy Suncrest Golf Course on Wednesday for the WPIAL individual section qualifier. There were 36 golfers from Section 3-AAA who participated with a target score of 80 or lower needed to advance to the WPIAL individual semifinals next week.
Seniors Ryan Meyer and Teague Urban, and junior Scott Fitzgerald all made the cut. Meyer and Urban each shot an 80. Fitzgerald posted a 78 to lead all NA golfers.
Also competing at the event were Tyler Dougherty, Adam Hendrickson and Evan Diulus. Dougherty and Hendrickson each carded an 85. Diulus finished with a 92. For a look at the entire score sheet, click here.
The entire North Allegheny boys' golf team returns to action for a non-section match on Thursday against Upper St. Clair.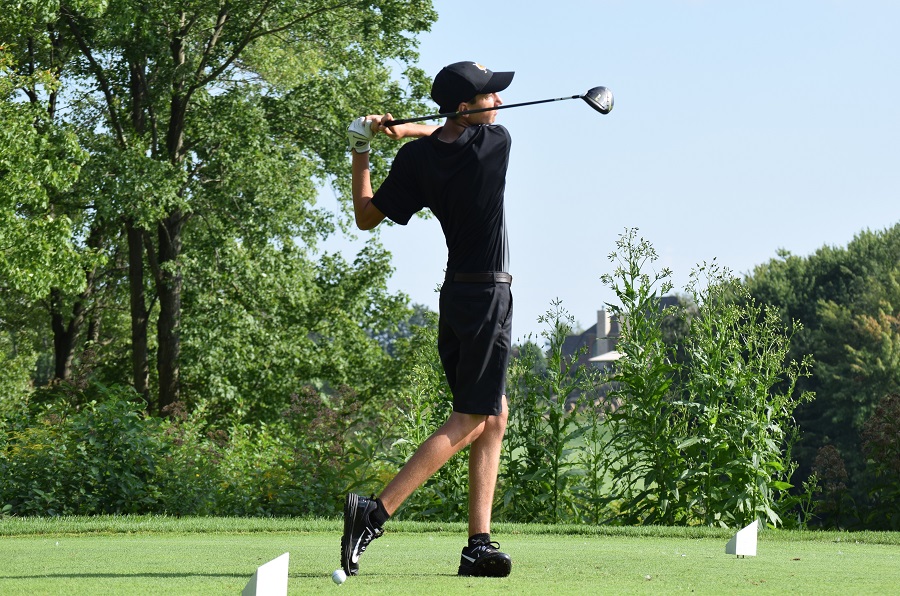 The North Allegheny boys' golf team turned in a second-place finish at the annual Richard Cullinan Invitational on Friday at Fox Chapel Golf Club. Playing through the highest rough the team has seen all season the Tigers had a solid showing in the four-team event. Two of those opponents are vying for section crowns in their respective sections. Fox Chapel Red won the day with a team score of 188, North Allegheny came in second with a 200, Latrobe took third with a score of 201 and Fox Chapel White tallied a 202.
For North Allegheny, Evan Diulus shot a team best 1-over par 37. Ryan Meyer carded a 39, followed by Scott Fitzgerald's 40. Teague Urban totaled a 41, while Tyler Dougherty and Adam Hendrickson each turned in a 43.
Medalists at the event were Fox Chapel's Gregor Myer and Scott Bitar, and Latrobe's Brady Pevarnik, who all shot a 35. For a full scorecard of Friday's event, click here.
The WPIAL qualifiers were postponed until Wednesday at Suncrest Golf Course due to weather. The Tigers host Upper St. Clair on Thursday and travel to Butler on Friday.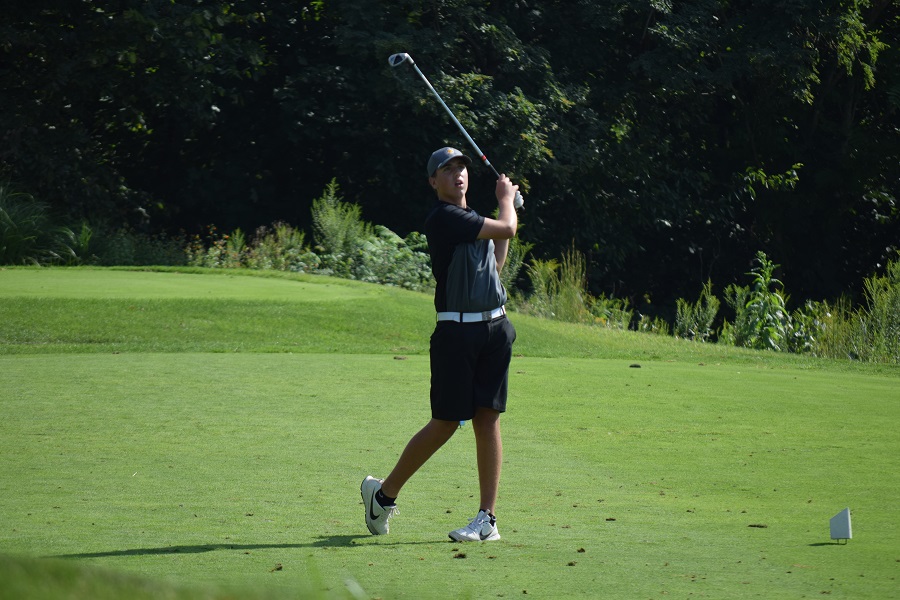 The North Allegheny boys' golf team dropped a 182-193 decision to the Pine-Richland Rams in section play on Wednesday afternoon. Tied after the first two groups were in, the Rams bolted ahead by nine strokes in the final pairing to win the match.  The Rams were led by Donnie Professorie's 1-under par 34.
The Tigers' top golfer was Teague Urban who also shot a 1-under par. Scott Fitzgerald tallied a 36, followed closely behind by Ryan Meyer who shot a 37. Mike Delucia totaled a 41 and Adam Hendrickson rounded out the scorecard with a 45.
North Allegheny slides to 7-5 overall and 4-4 in section play. The Tigers will take part in the Fox Chapel Invitational on Friday and then the WPIAL Individual qualifiers at Suncrest Golf Course next week.
Match Summary
PINE-RICHLAND - 182
NORTH ALLEGHENY - 193

NORTH ALLEGHENY
SCORE
PINE-RICHLAND
SCORE
Teague Urban
34
Donnie Professorie
34
Scott Fitzgerald
36
Rico Scuilli
35
Ryan Meyer
37
Nick Casassario
36
Michael Delucia
41
Jacob Armond
38
Adam Hendrickson
45
Jack Wymard
39
TOTAL
193
182
Tyler Dougherty
41
Cade Zolkus
39
Evan Diulus
41
Phillip Beer
50
The Tigers traveled to the always challenging Fox Chapel Golf Club to take on Shady Side Academy and came away with a few too many strokes in the end.  North Allegheny was led by Ryan Meyer's even par 35.  Supporting the efforts were Teague Urban's 39, Scott Fitzgerald's 40, Phillip Beer's 43, Adam Hendrickson's 42.  Shadyside was led by Charlie Troutman's 3 under par 32.