View Game Summaries For
2017-2018 Game Summaries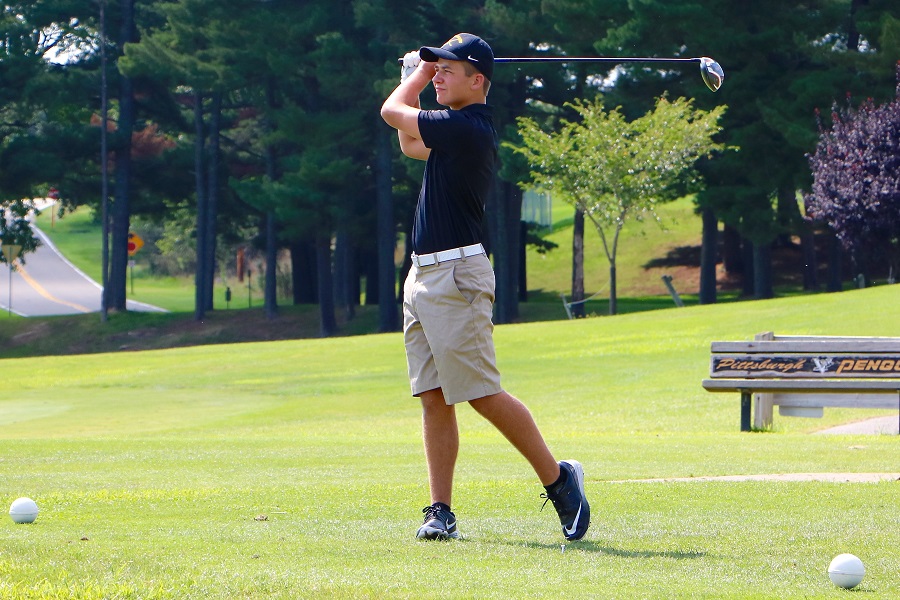 The North Allegheny boys' golf team split a tri-match with the Mars Planets and the Blackhawk Cougars on Friday. Mars paced the action with a score of 200, followed narrowly behind by North Allegheny with a score of 201. Blackhawk finished a distant third by shooting a 213.
The Tigers were led by senior Luke Minsky who tallied a 38, followed by fellow senior Julian Rau who carded a 39. Scott Fitzgerald posted a 40, Tyler Dougherty added a 41 and Teague Urban chipped in with a 43. Leading the scorecard for all schools was Shea Moffa of Mars with a 36. Blackhawk's top golfer was Mitch Faller who delivered a 39.
North Allegheny sits at 2-1 on the season and will visit Penn-Trafford on Monday afternoon.
Match Summary

MARS - 200
NA - 201
BK - 213


NORTH ALLEGHENY
SCORE
MARS
SCORE
BLACKHAWK
SCORE
Luke Minsky
38
Shea Moffa
36
Mitch Faller
39
Julian Rau
39
Luke Kasten
40
Tyler Robinson
42
Scott Fitzgerald
40
Cody Killian
40
Ian Bisbal
43
Tyler Dougherty
41
Chris Sicher
42
Creighton Carter
44
Teague Urban
43
Andrew Seles
42
Sammy Fusetti
45
TOTAL
201
200
213
Ryan Meyer
43
Adam Hendrickson
46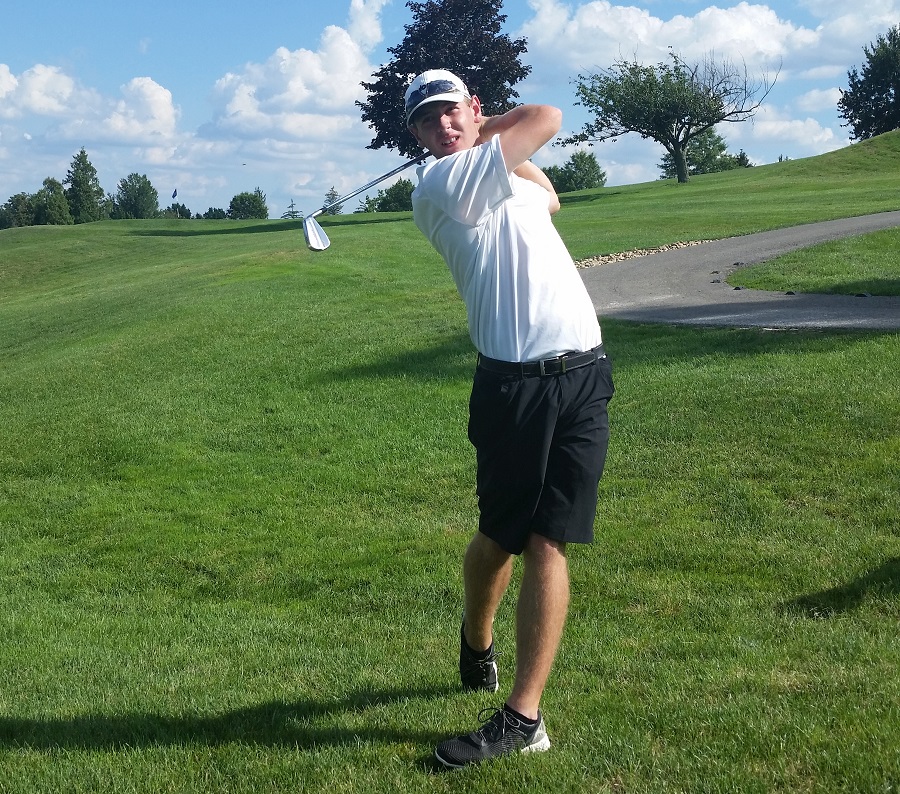 In extreme heat on Thursday afternoon at North Park Golf Course, the North Allegheny boys' golf team won its season opener with a 184-201 non-section victory over the Hampton Talbots.
The Tigers were led by sophomore Scott Fitzgerald's 2-under par. Senior Luke Minsky and junior Teague Urban followed with an even par 36. A pair of 39's from junior Ryan Meyer and senior Julian Rau ensured the Talbots' defeat. Hampton was paced by Ryan Dayton and Justin Griffith who each shot a 37.
Following their season opening triumph, the Tigers will travel to Mars on Friday to play in a tri-match with the Planets and the Cougars of Blackhawk.
Match Summary
NORTH ALLEGHENY - 184
HAMPTON - 201



NORTH ALLEGHENY
SCORE
HAMPTON
SCORE
Scott Fitzgerald
34
Ryan Dayton
37
Luke Minsky
36
Justin Griffith
37
Teague Urban
36
Connor Evans
41
Ryan Meyer
39
Nate Johstopbaugh
42
Julian Rau
39
Matt Ruzomberka
44
Adam Hendrickson
44*
Cal Cummins
45*
TOTAL
184
201