View Game Summaries For
2017-2018 Game Summaries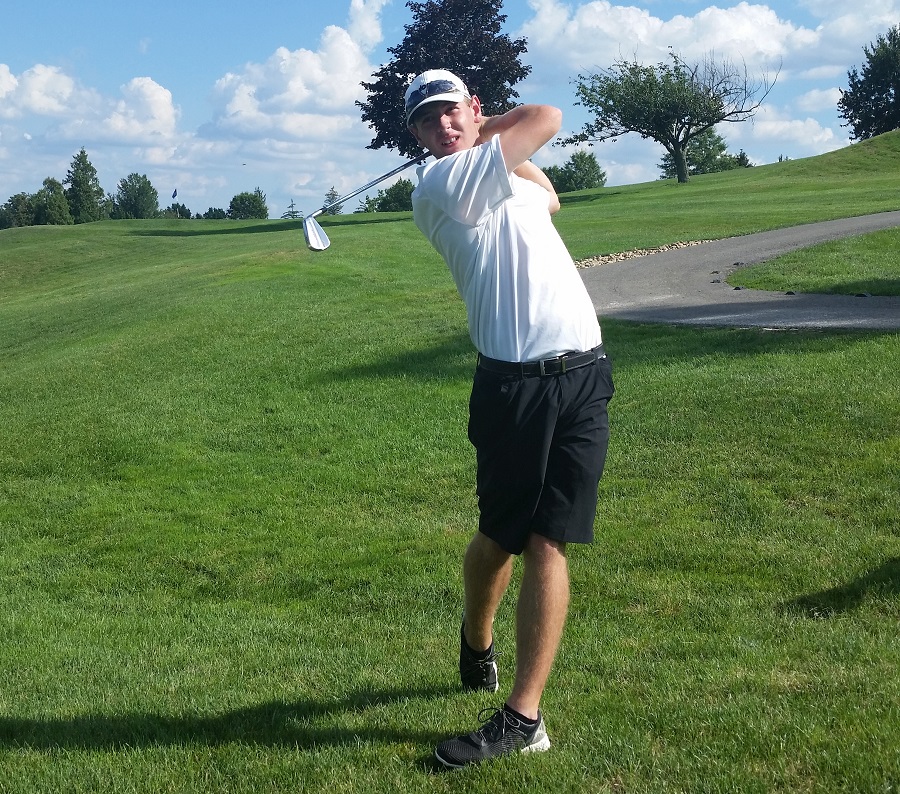 North Allegheny golfers Luke Minsky and Teague Urban participated in the WPIAL Class AAA boys' golf individual championship on Tuesday afternoon at Nemacolin Country Club in Beallsville, PA. Minsky shot an 83 and Urban carded an 87 at the event. Unfortunately, both scores fell short of the cut but were exemplary efforts by the NA golfers.
The top 14 finishers at the tournament qualified for the PIAA Western Regional at Tom's Run Golf Course on October 16. Hunter Bruce of Peters Township check in at 14th with a score of 78. It took a sudden-death playoff to decide the individual champion and Moon's Chris Sabol narrowly won the crown over Brady Pevarnik of Latrobe. Both finished the round with an even par of 70.
Congratulations to Luke Minsky and Teague Urban on a terrific season.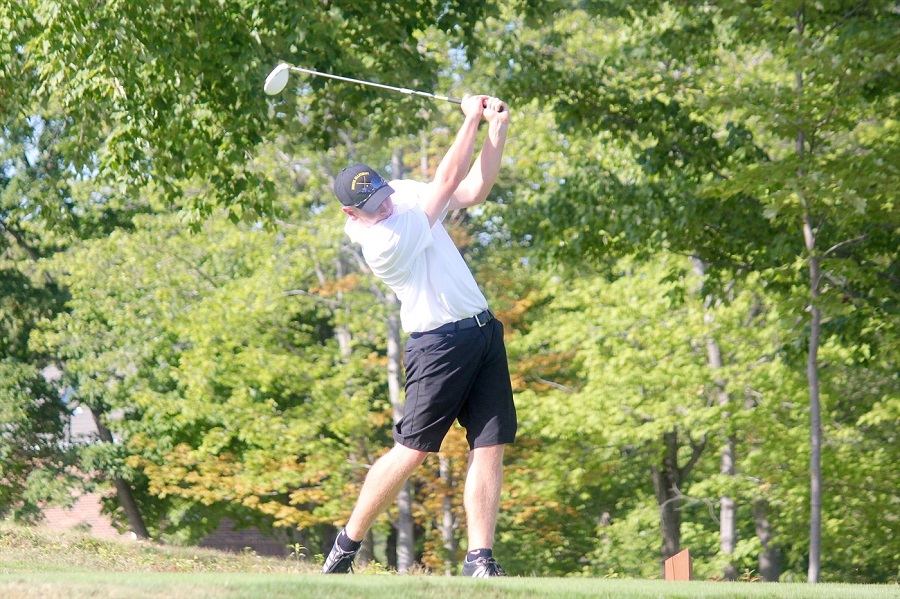 Thirty nine golfers were at The Links at Spring Church Tuesday at the WPIAL individual semifinals, five of which were from North Allegheny.  Two of the five North Allegheny boys' golf team members have advanced and will participate in the WPIAL Individual finals next Tuesday at Nemacolin Country Club.
Luke Minsky shot a 1-over par 71 and tied for second place at the event.  Teague Urban shot a 6-over par and was 14th in the field.
Julian Rau (+11 and 24th), Ryan Meyer (+12 and 25th), and Scott Fitzgerald (+17 and 36th) had a good showing and deserve a job well done for making it to this round.  For a look at all of the results from Tuesday's event at Spring Church, click here.
Today the team has their final match of the season away at North Hills.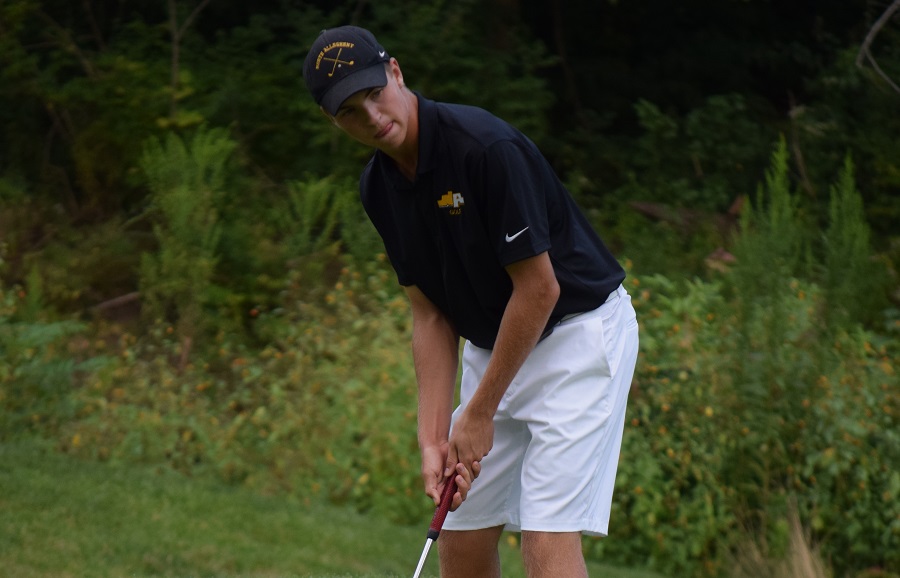 It took two playoff holes to decide a victor but in the end it was North Allegheny who left Upper St. Clair Country Club with a non-section win. The match ended in a 193-193 tie on a sweltering afternoon in the south hills.
Coach Pat Niven sent out his low man, Ryan Meyer, and senior co-captain Luke Minsky to battle two of USC's players in the playoff. After the first playoff hole, the teams were still tied and moved on to hole no. 3, a 223-yard par 3. Meyer and Minsky both pared the hole while each of the USC players bogeyed, securing the win for NA.
Overall Meyer shot a 36 and Teague Urban totaled a 37. Minsky carded a 38, followed by Julia Rau's 40. Scott Fitzgerald and Adam Fitzgerald each checked in with a 42. Upper St. Clair was led by Matt Platt who shot a 37.
North Allegheny improves to 11-7 overall on the year.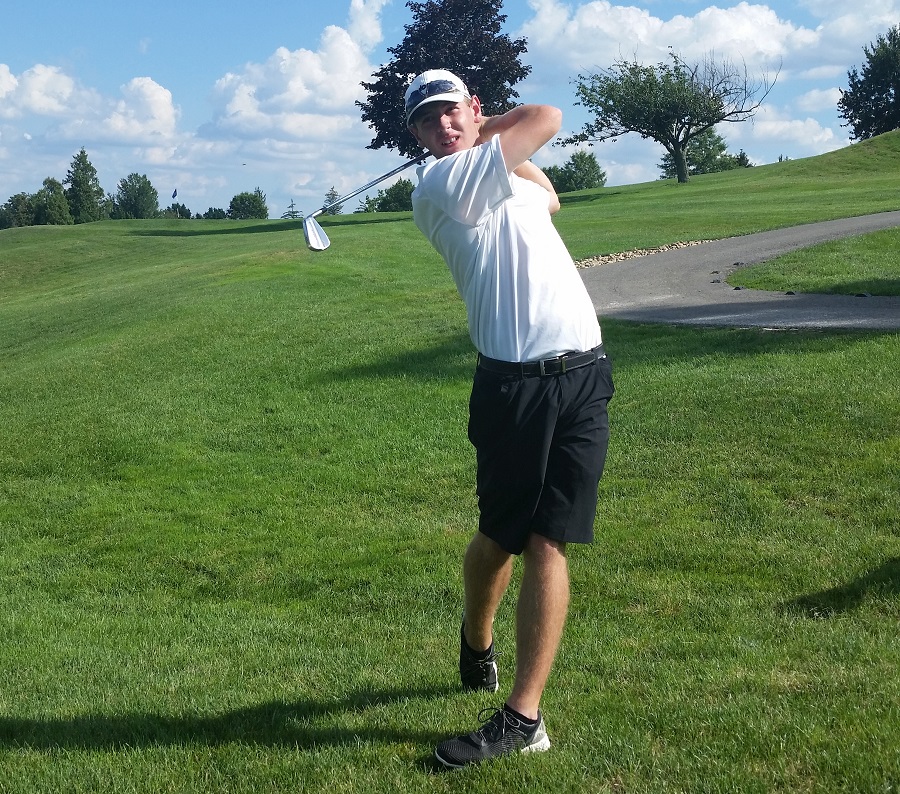 In the final home match for seniors Luke Minsky and Julian Rau, the North Allegheny boys' golf team captured a 193-202 section win over the Butler Golden Tornado on Friday afternoon. Three Tigers shot a 38 to lead the way, including Minsky, Tyler Dougherty and Adam Hendrickson. Rau, Teague Urban and Ryan Meyer each shot a 39. Butler was paced by Nick Penrod and his 36.
North Allegheny travels to Upper St. Clair for a non-section match today.
Boys Golf Summary vs. Butler, 9-22-17
Match Summary

NORTH ALLEGHENY - 193
BUTLER - 202


NORTH ALLEGHENY
SCORE
BUTLER
SCORE
Tyler Daugherty
38
Nick Penrod
36
Luke Minsky
38
Gage Terkwilliger
37
Ryan Meyer
39
Brandon Setnar
39
Teague Urban
39
Drew Duffington
43
Julian Rau
39
Shawn Marcellus
47
Adam Hendrickson
38
TOTAL
193
202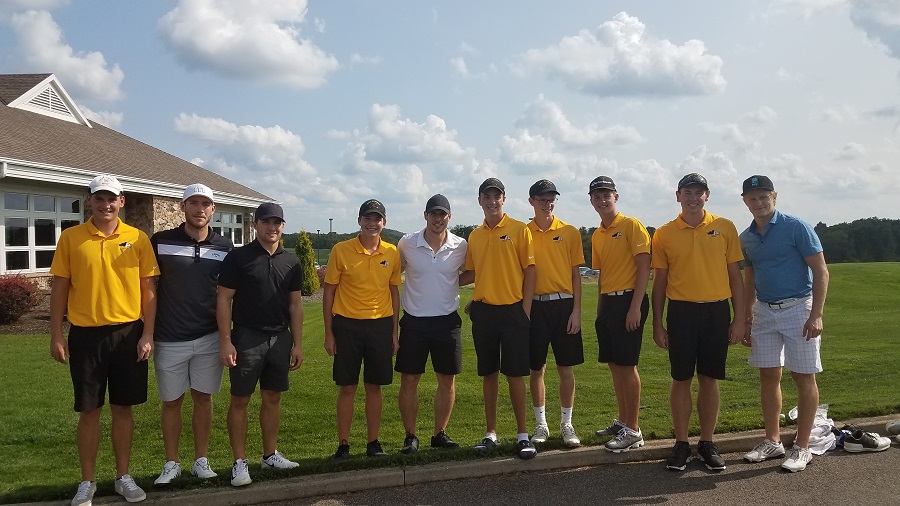 On a beautiful day at Cranberry Highlands, the North Allegheny boys' golf team rubbed shoulders with some of the best athletes that Pittsburgh has to offer as some of the Stanley Cup Champion Penguins were on hand for Tuesday's WPIAL Section 3-AAA Individual Qualifier. (Pictured above with the NA golfers are Sydney Crosby, Jake Guentzel, Connor Sheary and Carter Rowney.)
Perhaps some of the Penguins' success rubbed off on the Tigers as five NA golfers made the cut and advanced to next week's WPIAL Individual Semifinals. Senior Luke Minsky led all Tigers with a score of 73, taking eighth place at the event. Sophomore Scott Fitzgerald and junior Ryan Meyer each posted a score of 76. Senior Julian Rau came through with a 77 and junior Teague Urban made the cut with a score of 80. The target score at Cranberry Highlands is an 81. Junior Adam Hendrickson also participated for the Tigers and finished with a 90. For a complete list of scores and results, click here.
North Allegheny returns to team action on Thursday with a home meet against the Butler Golden Tornado at 3:30 p.m.