View News For
2018-2019 News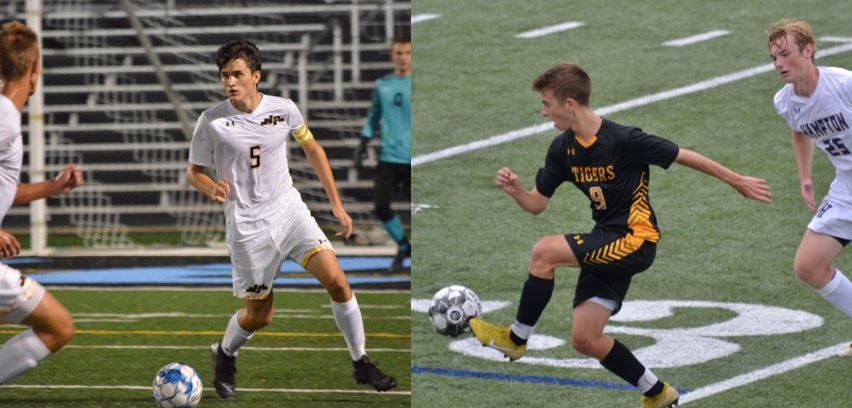 On Monday night at the DoubleTree Hotel in Cranberry, the Western Pennsylvania Soccer Coaches Association held its annual All-Star banquet recognizing top high school soccer players in the WPIAL.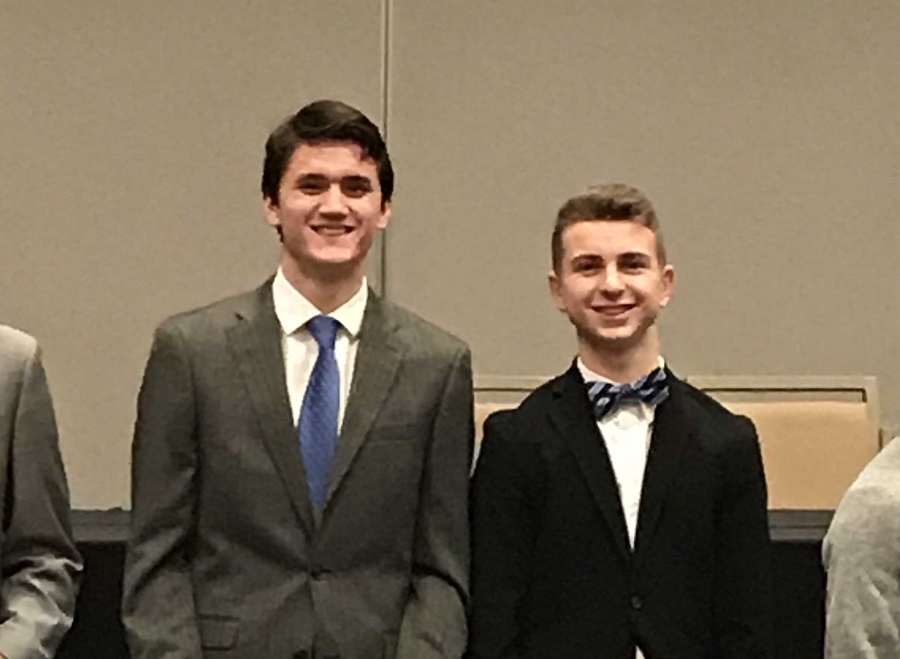 North Allegheny had two players recognized with this distinction, senior defender, Brennan Donovan and junior forward, Will Cinker. Donovan served as one of the team's captains and as the anchor in the center providing stout defense all season long. Cinker delivered consistent offensive opportunities for the attack when playing on the wing and also led the team in goals.

Congratulations to Brennan and Will for their WPIAL All-star selections for the 2018 season.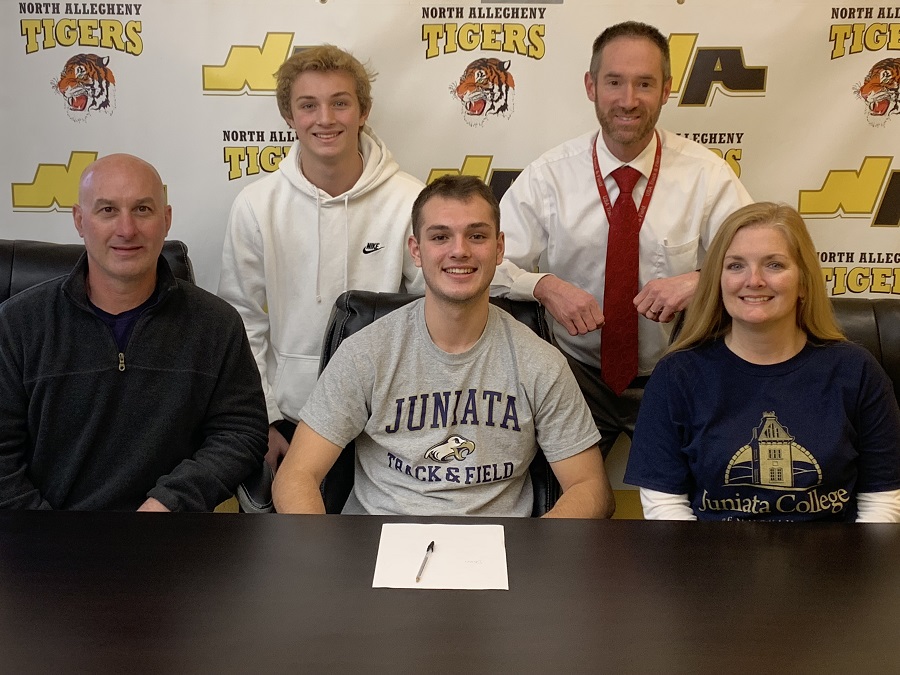 North Allegheny senior Devon Angermeier has signed his letter of intent to continue his Track & Field career at Division III Juniata College. Angermeier competes in the 300-meter hurdles and was a member of the PIAA and WPIAL championship team last season. He was also a member of the 2016 WPIAL T&F championship squad.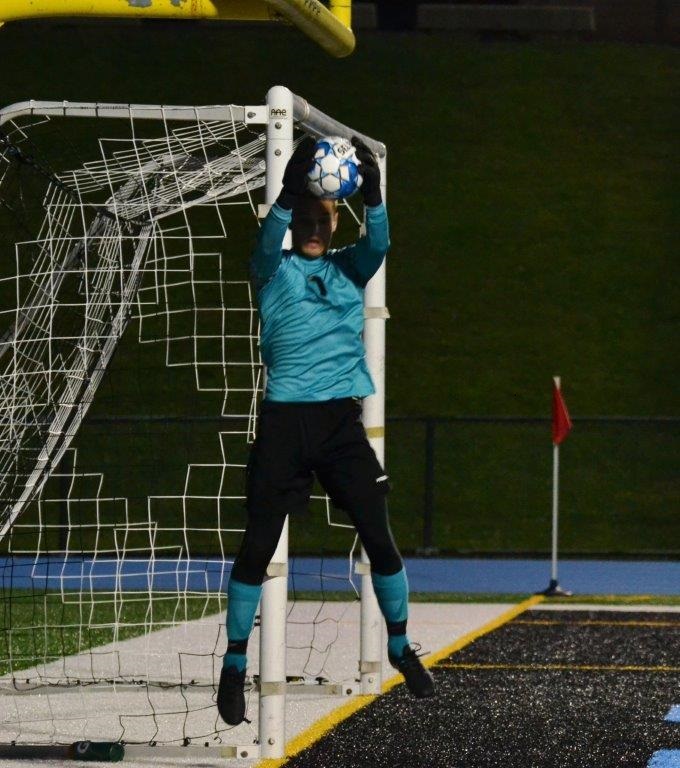 A multi-sport athlete, Angermeier was the starting goalie for the North Allegheny boys' soccer team this past fall and received second-team all-section honors for his performance, helping the team to six shutouts on the year. He is considering playing soccer at Juniata as well.
Heavily involved at North Allegheny, Angermeier is one of the leaders of the North Allegheny Student Section.
Angermeier will study Education in college.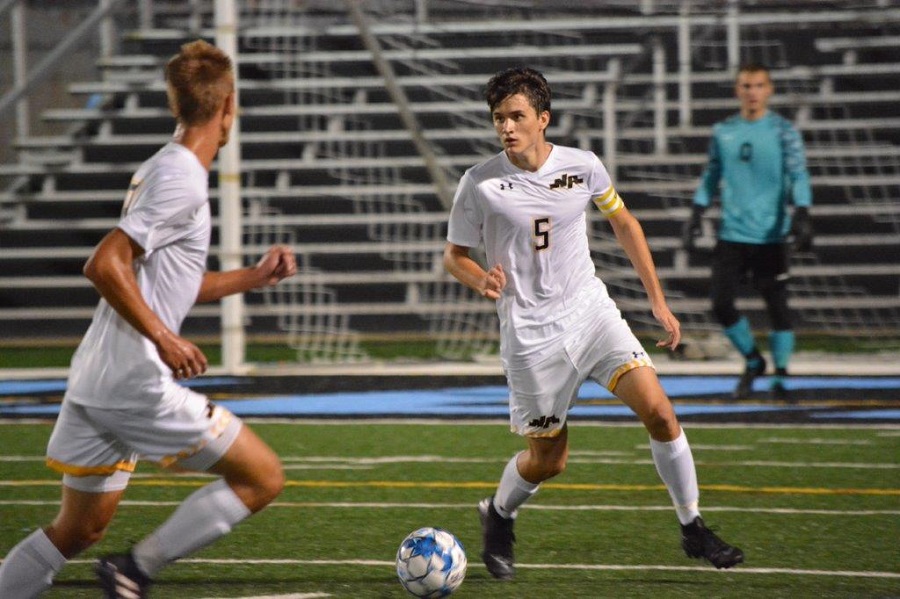 After a ninth straight trip to the WPIAL playoffs this season, the North Allegheny boys' soccer team celebrated six players who were named to the Big 56 Conference all-section team for Section 1-AAAA.
Garnering first-team recognition was senior defenseman Brennan Donovan for his fantastic play on the back line.
Junior forward Will Cinker, senior midfielder Nick Bridges, junior midfielder Jonathan Ross, and senior goalie Devon Angermeier all received second-team laurels. Cinker was the team's leading scorer with seven goals, including a thrilling game-winner in overtime to beat Seneca Valley on Sept. 6 on the road. Bridges and Ross were constant sources of energy and produced three goals apiece. Angermeier's stalwart play in net provided the team with six shutouts on the season.
Senior defenseman Austin Smith received honorable mention recognition. Along with Donovan and Angermeier, Smith played a key role in keeping opponents off the scoreboard from his center back position. For a complete listing of all-section players, click here.
Congratulations to all of North Allegheny's all-section picks for the 2018 season.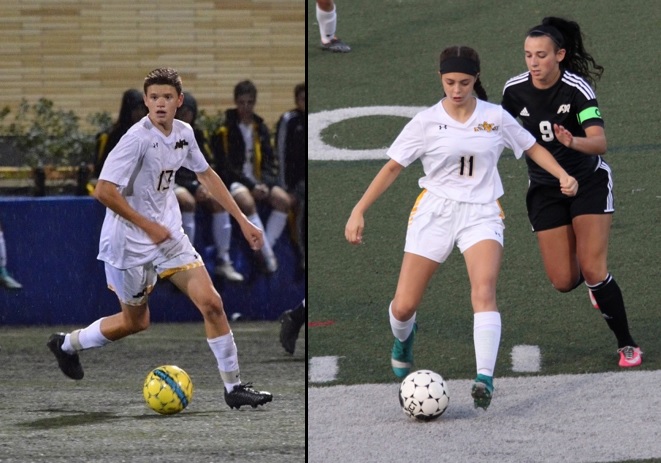 The WPIAL released its soccer playoff pairings on Wednesday afternoon for boys' and girls' soccer. The North Allegheny girls' soccer team received a No. 7-seed from the committee and will host the Moon Tigers on Saturday evening at 5:00 p.m. at Newman Stadium. Moon finished in a tie for third-place in Section 2 with an 8-4-2 section mark and 11-4-2 overall record. For a look at the WPIAL girls' soccer brackets, click here.
The North Allegheny boys' soccer team received a 10-seed and will visit the seventh-seeded Peters Township Indians on Monday night at 8:00 p.m. Peters Township finished in third place in Section 2 with a 7-5 record and overall mark of 10-7. The game is a rematch of last year's WPIAL Class AAAA championship game and PIAA quarterfinals. For a look at the WPIAL boys' soccer brackets, click here.
Both playoff games will be broadcast live via the internet on the North Allegheny Sports Network.