View News For
2018-2019 News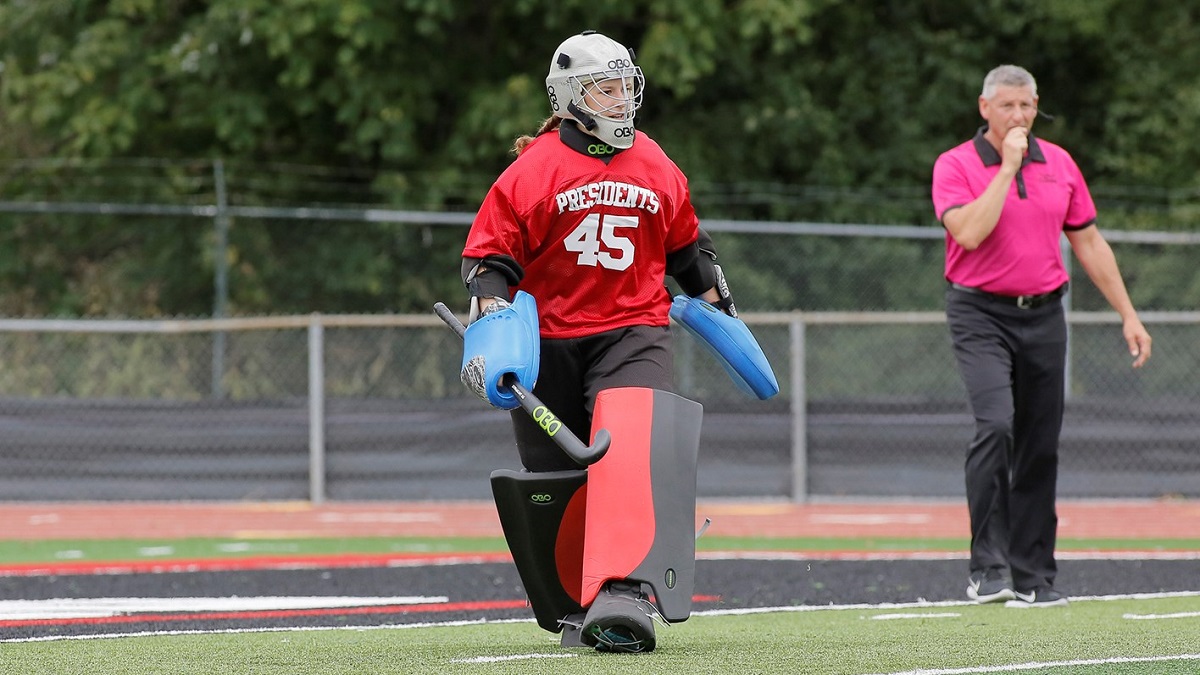 After guiding the Washington & Jefferson field hockey team to victories over both Slippery Rock and Stevens this past week, Rena Israel (Wexford, Pa./North Allegheny) has been named the Empire 8 Conference Field Hockey Defensive Player of the Week.
Monday's honor marks the first weekly award for Israel, who took over the role as the Presidents' starting goalkeeper at the beginning of the season.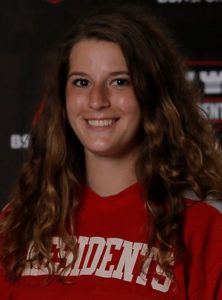 The week began on Wednesday, Sept. 12, when Israel played all 70 minutes in the Presidents' 1-0 victory over Slippery Rock, the team's second-ever victory over a Division II program. The sophomore made two saves and commanded a W&J defense that held The Rock to just five shots.
Against the Ducks on Saturday, Israel extended her personal scoreless streak to 280 minutes in another Red & Black 1-0 win. She made three saves against Stevens, which gives her eight on the year. Following W&J's last two bouts, Israel leads the E8 in goals-against average (.000), save percentage (1.000), and shutouts (4).
At North Allegheny, Israel was considered one of the top goalies in the WPIAL and helped the Tigers to a WPIAL championship game appearance as a junior (2015) and a WPIAL semifinal appearance as a senior (2016).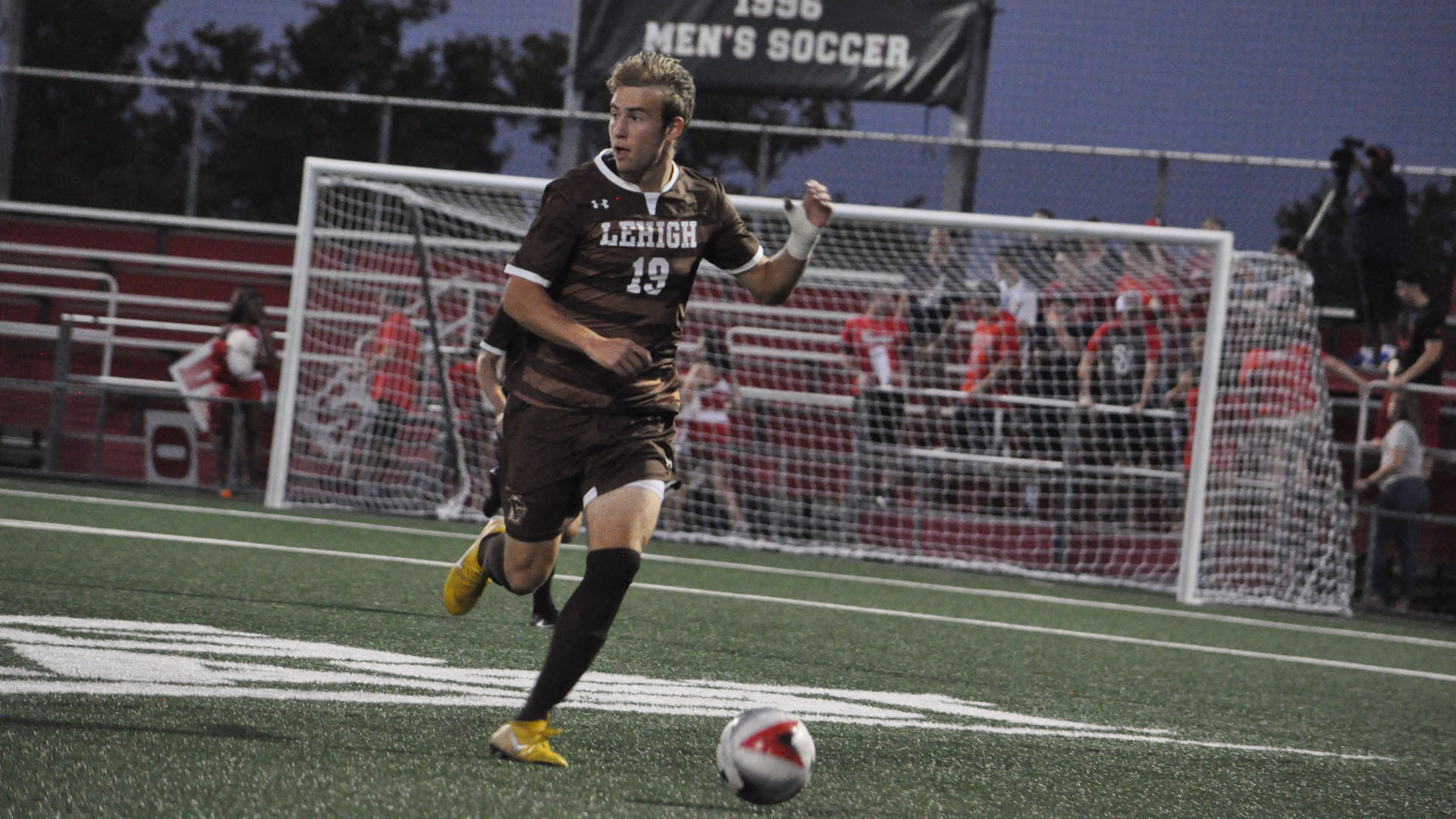 Lehigh got yet another big defensive effort and a late second overtime goal from freshman Josh Luchini, a former North Allegheny standout, to defeat Rider on the road Tuesday night. Luchini was a key contributor to North Allegheny's back-to-back WPIAL championships in 2016 and 2017.
The Mountain Hawks and the Broncs were held scoreless through 90 minutes before going another 10 minutes in the first overtime without scoring a goal.
In the second overtime, at the 103:31 mark, Luchini's goal, assisted by Koski came about after going one-on-one with Rider goalkeeper Pablo Gatinois.
With a 3-3 overall record, including 3-1 on the road, the Mountain Hawks return home on Saturday searching for their elusive first home win of the season against Penn.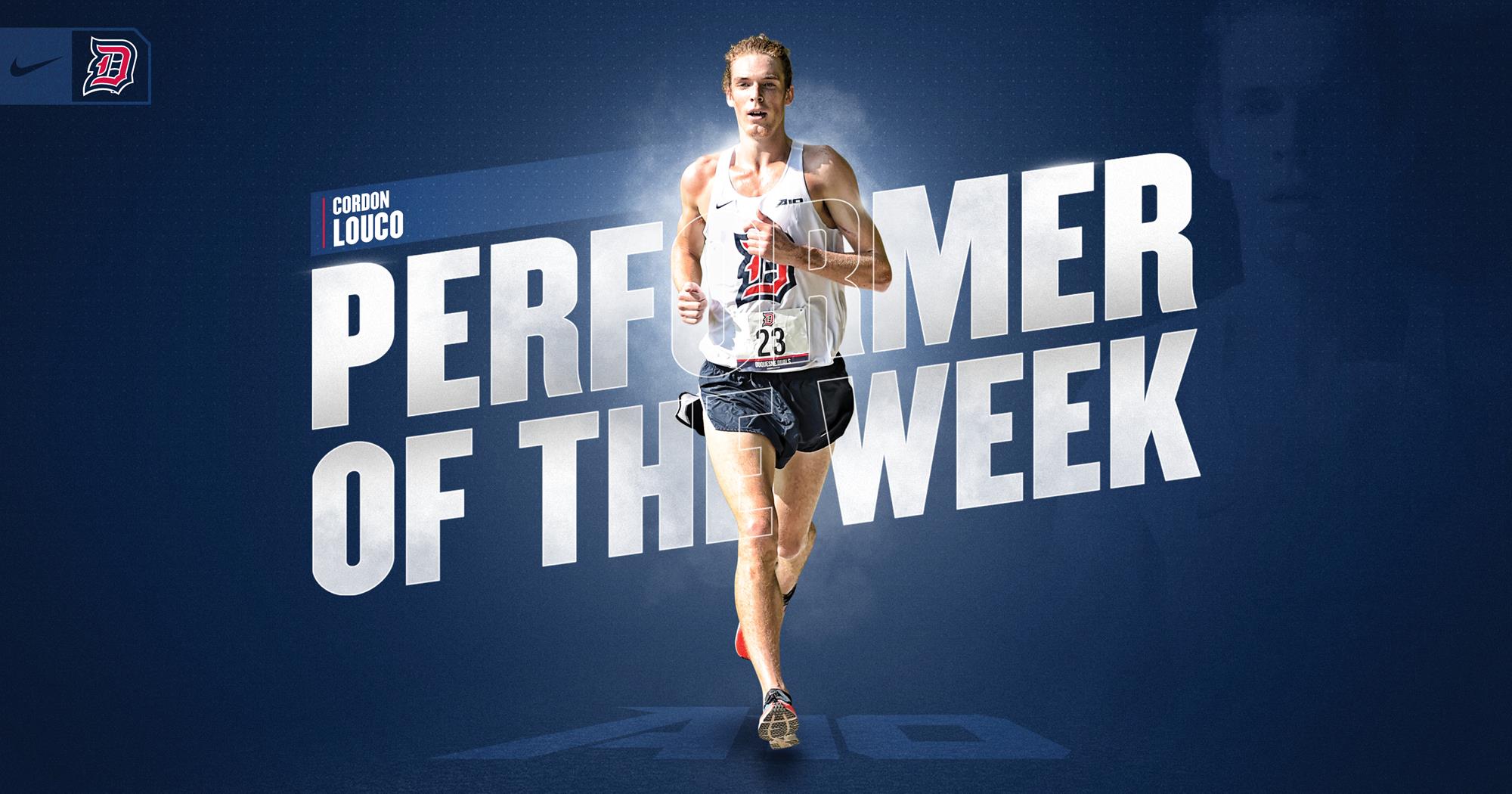 NEWPORT NEWS, Va. – Duquesne's Cordon Louco (Pittsburgh, Pa./North Allegheny) was named the Atlantic 10 Men's Cross Country Performer of the Week, conference officials announced on Tuesday.
Louco garners the award after posting a first-place finish at the Duquesne Duals on Saturday, touring the 8K course at Schenley Park in 25:34.53.
This helped the Dukes place first at the meet, as Duquesne finished with five runners in the top eight of the field.
Louco becomes the first Dukes runner to be named A-10 Performer of the Week since Rico Galassi on Oct. 4, 2016.
(Courtesy of Duquesne University Athletics.)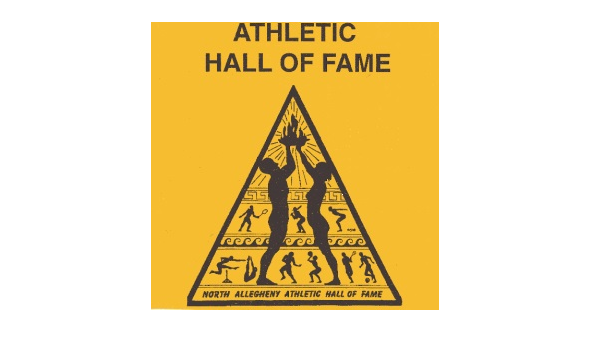 The North Allegheny Hall of Fame Committee is pleased to announce its 2018 Hall of Fame Induction Class and award winners. The 22nd Annual Hall of Fame Banquet will be held on Thursday, October 4, 2018 at The Chadwick. We will begin the celebration festivities with a social hour at 5:00 pm, followed by the Induction Ceremony at 6:00 p.m. Please click here for a list of inductees, plus a banquet and program advertising order form for your convenience.
We hope you will join us as we honor our former student-athletes, coaches, and award winners on their outstanding athletic accomplishments and contributions.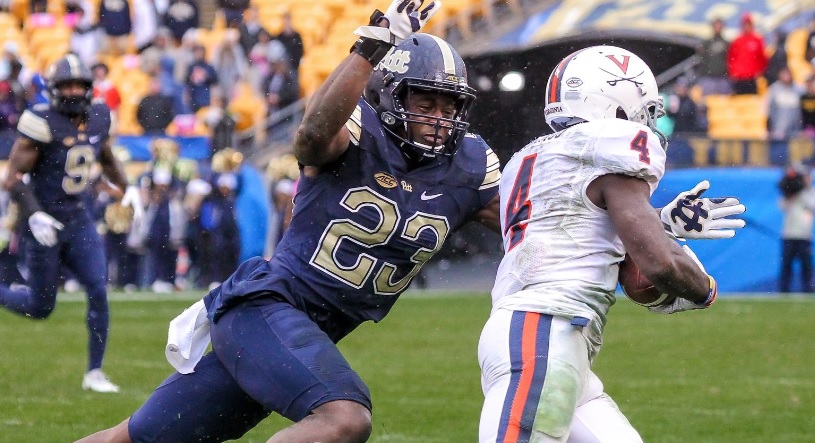 (Courtesy of Pitt Athletics)
Pitt senior linebacker Oluwaseun Idowu was selected to the preseason watch list for the 2018 Butkus Award, annually presented to college football's top linebacker, it was announced Monday.
Idowu was one of 51 players nationally named a candidate for the prestigious award, mirroring the No. 51 that the award's namesake, Dick Butkus, wore during his Hall of Fame career. The Pitt standout was one of just six ACC linebackers chosen for the watch list.
A local product from North Allegheny in Wexford, Pa., Idowu's journey at Pitt began as a training camp walk-on at safety in 2014 and is now set to culminate with his senior season as a nominee for one of college football's most esteemed awards.
After redshirting during his first year with the Panthers, Idowu played in 10 games during the 2015 season as a special teams ace and also transitioned into a reserve role at linebacker.
Since earning a scholarship during camp in 2016, Idowu has solidified himself as one of Pitt's starting outside linebackers each of the last two seasons.
Idowu played in 13 games with 12 starts at Star linebacker during the 2016 campaign, finishing third on the team with 74 tackles. He also added two tackles for loss and two forced fumbles, helping the Panthers knock off Penn State and Clemson on their way to an eight-win season and a berth in the New Era Pinstripe Bowl.
Last season, Idowu established himself as one of the ACC's top linebackers. In 2017, he started all 12 games for the Panthers and earned second team All-ACC selection from the media after leading Pitt in tackles (94), TFLs (11.5) and sacks (five).
A healthy and physical activity major, Idowu was also an All-ACC Academic Football Team honoree last year.
The Butkus Award, which was created in 1985, will announce its semifinalists for the 2018 recipient on October 29, while finalists will be selected on November 19.
A 51-person selection committee will choose the winner of the 2018 Butkus Award, which will be announced on the live ESPN telecast of The Home Depot College Football Awards on December 6.