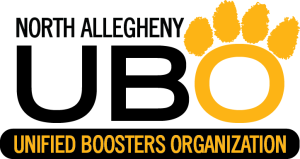 UBO
UBO has the following NA items for Sale: Tiger Paw, Car Magnets and Earrings can be purchased at the Athlete Office. Stadium Blankets contact Georgiana Thomas (gthomas521@verizon.net). To view these items for sale, click here.
Toys For Tots Program
The North Allegheny UBO, in conjunction with Monte Cello's, are working together to provide toys for families in North Allegheny schools who need assistance during the 2017 Holiday Season. For a flyer and additional details about the event, click here.
**********
SPORTS
**********
SCHOOLS
***********