View News For
2017-2018 News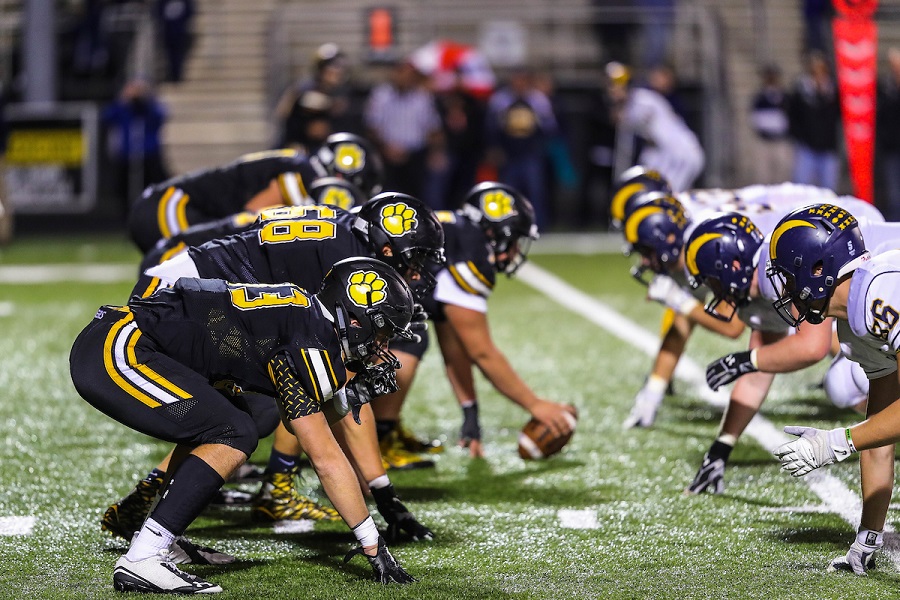 North Allegheny High School will host the second annual Western Pennsylvania Legends Football Classic on Friday and Saturday, August 25 and 26.
The Classic kicks off on Friday night at 7:30pm when the Tigers host Morgantown, WV High School. Saturday's schedule includes three games beginning at noon, when Our Lady of the Sacred Heart faces South Side Beaver.  The second game is a rematch from last year, as Frazier takes on McGuffey at 3:30pm.  The third game of the tripleheader will be a backyard rivalry contest as Penn Hills battles Plum at 7:00pm.
Advance tickets are available at the North Allegheny Athletic Office and at all other participating schools. Tickets for Friday night's game are $9 for adult reserved seats, $8 for adult general admission, and $5 for students.  Tickets for Saturday are $8 for adults and $5 for students.  All Saturday tickets are general admission and are good for all three games.
The Classic is partnering with Transitional Paths to Independent Living (TRPIL), a non-profit organization that aids people with disabilities to live in a manner they choose in a location that they also choose. TRPIL will receive a portion of the proceeds from the event.
For more information on the Western Pennsylvania Legends Football Classic contact the North Allegheny High School Athletic Office at 724-934-7238.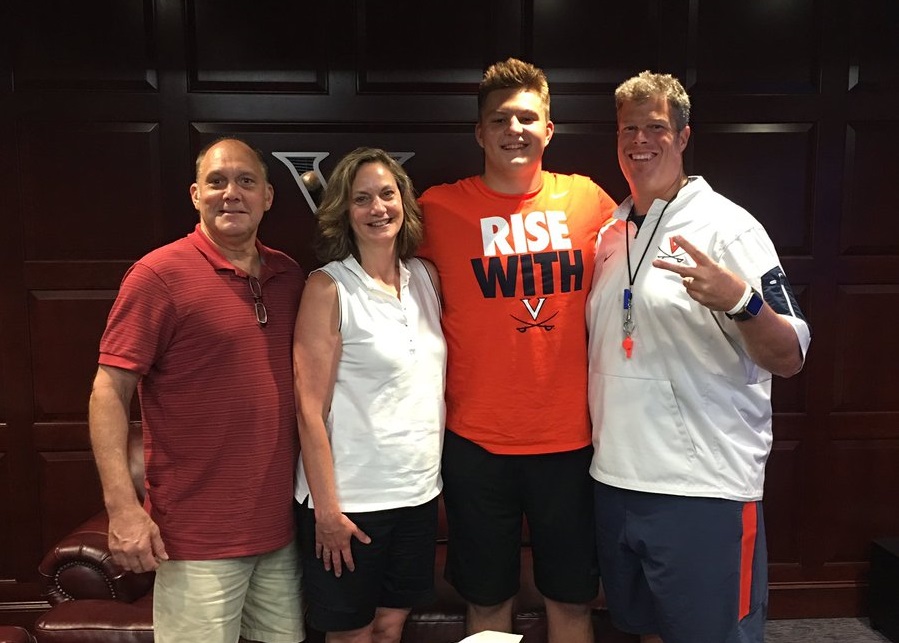 The kickoff to the 2017 season is a little more than a month away and North Allegheny senior Derek Devine has announced that he'll play college football at the University of Virginia. Devine made the decision public in late June via Twitter and wrote, "I am proud to announce that I am 100% committed to the University of Virginia!! #hoosrising18." The 6-foot-6, 280-pound lineman chose the Cavaliers over offers from Bowling Green, Buffalo and Eastern Kentucky.
After starting his junior season at right tackle, Devine will again be one of the anchors on the O-Line for what should be a strong North Allegheny football team this fall. A dual-sport athlete, Devine is also an outstanding grappler for the North Allegheny wrestling team. Last season, Devine captured a Section 3-AAA individual championship at 285 pounds and posted a record of 31-19.
Devine and the North Allegheny football team will open the 2017 season on August 25 against Morgantown (WV) at home at 7:30 p.m. The contest will be the opening game for the second annual Western Pennsylvania Legends Football Classic to be held at Wright Field at Newman Stadium.
(For a video of Devine's junior year highlights, see below.)