View News For
2020-2021 News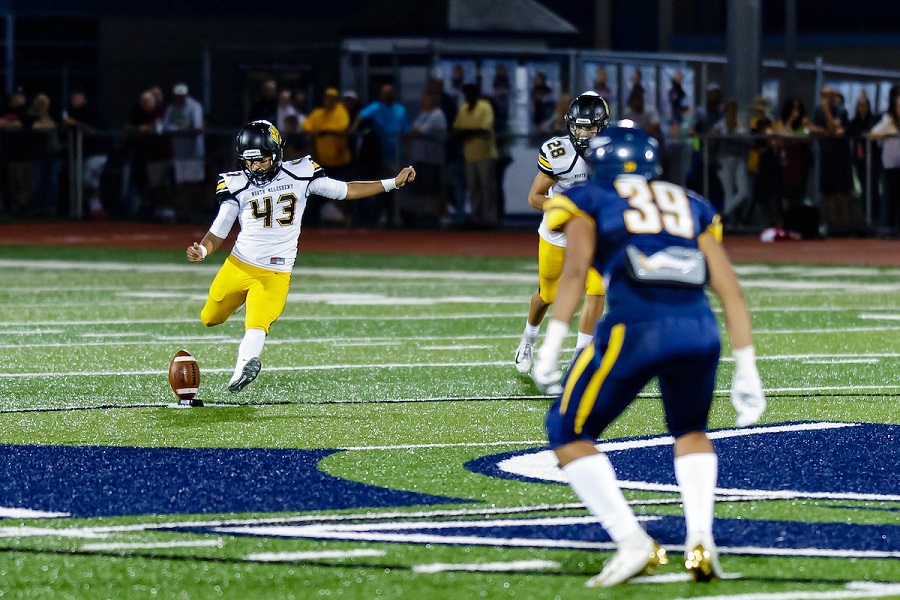 After a one-week hiatus, the No. 2-ranked North Allegheny Tigers (1-0) return to the gridiron tonight for a Class 6A clash with the top-ranked Central Catholic Vikings (2-0). The Tigers were idle last week due a cancellation by Baldwin, their scheduled opponent, due to COVID related issues. The Vikings, meanwhile, won their second straight conference game with a 38-28 victory at Norwin last Friday night. PCC started 2020 with a convincing 45-17 win against Canon-McMillan on Sept. 11.
In week one, North Allegheny opened the 2020 campaign with a non-conference win over the Penn Hills Indians, 27-6. The NA defense was dominant, racking up five sacks and permitting a paltry 134 total yards. The Tigers took command of the game in third quarter with the help of the defense when senior Sean Metcalf intercepted a pass and returned it 30 yards for touchdown.
Defense will certainly play a prominent role in tonight's contest involving two teams that traditionally give up points grudgingly. Despite the departure of nationally-ranked defensive tackle Elliot Donald, who decided not to play because of COVID related reason, the Vikings defense remains stout. Headlining the PCC defense is cornerback Chase Horne, boasting an offer from Akron, and lineman Bralen Henderson, who is receiving some Division II and FCS Division I interest.
On offense, Central Catholic will use a conservative approach with a potent rushing attack, paced by senior tailback Eddy Tillman. A season ago, Tillman rushed for over 2,000 yards and 24 touchdowns, propelling Central Catholic to a WPIAL Class 6A championship. The Vikings have a first-year starter at quarterback in the form of junior Brandon Pezzelle, who threw three interceptions last week at Norwin.
North Allegheny has won two in a row in the head-to-head series with Central Catholic. Two years ago, the Tigers rolled to a 27-3 win at Newman Stadium. Last year, NA rallied late for a thrilling 11-10 triumph that was keyed by a 60-yard punt return for a score by Persice Colon with 2:55 remaining in the fourth quarter.
Tonight's game will be played at historic Graham Field in Wilkinsburg with kickoff slated for 7:00 p.m. The game will be broadcast live by the North Allegheny Sports Network with the pregame show beginning at 6:40 p.m., including an interview with Tigers head coach Art Walker. To listen to tonight's game, click here.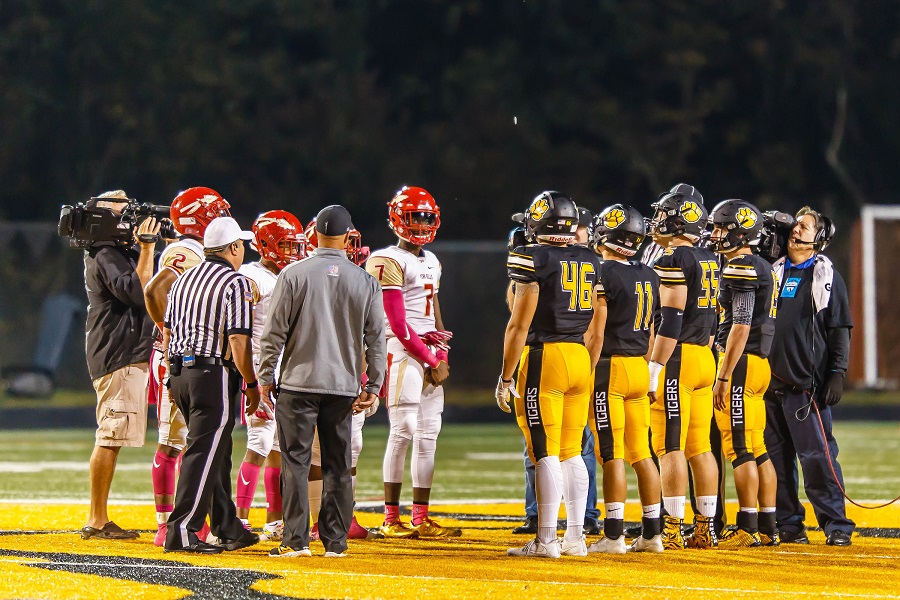 The North Allegheny Tigers kickoff the 2020 season tonight with a non-conference clash with the Penn Hills Indians. The Tigers, members of Class 6A, are coming off a 10-2 season a year ago. After four straight appearances in the WPIAL semifinals, North Allegheny is hoping to return the title game this season for the first time since 2012.
Penn Hills, out of the Northeast Conference in Class 5A, are just two years removed from winning a WPIAL and PIAA title in 2018. The Indians have won 14 straight conference games and rolled to a conference title last season before being upended in the WPIAL quarterfinals by McKeesport, 35-20.
While both teams have high aspirations this season, the two teams will have some questions marks, especially on offense. North Allegheny will need to replace its leading passer, rusher and receiver from the 2019 campaign. NA will likely lean on BYU commit Nate Hoke at running back and Division I recruit Khalil Dinkins at receiver. Hoke and Dinkins also form a tenacious duo at linebacker and will help anchor the NA defense as well.
Similar to North Allegheny, Penn Hills has some holes to fill at quarterback and running back with the graduation of Eddie McKissick and Germar Howard, respectively. However, there are a bevy of talented players ready to step up this season, including Akron commit Noel Roach, who is one of five all-conference players on defense for the Indians. Roach led the team with six interceptions last season is expected to be a top target at wide receiver.
North Allegheny is led by head coach Art Walker Jr., who boasts a career record of 207-60 and has won five WPIAL championships. Three of those WPIAL crowns have come at NA, along with two PIAA titles with the Tigers in 2010 and 2012.
Penn Hills is coached by Dr. Jon LeDonne, who has a racked up a record of 34-6 since taking over the Indians program in 2017. He led Penn Hills to a perfect 16-0 record and a PIAA crown in 2018.
Kickoff for tonight's game is slated for 7:30 p.m. The contest will be video streamed live on the North Allegheny athletics website and can be viewed by clicking here.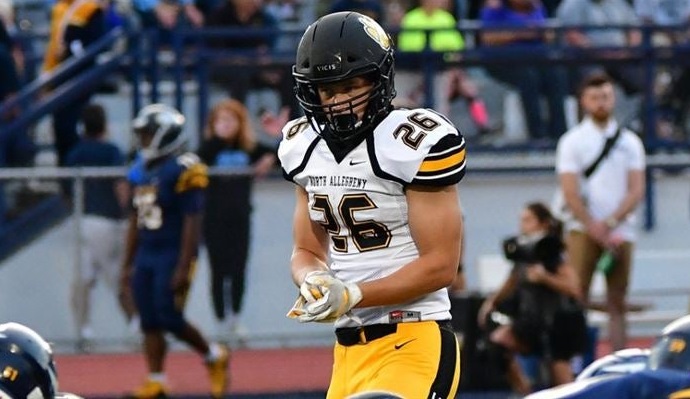 North Allegheny senior linebacker Nathan Hoke has committed to playing college football at Brigham Young University. Hoke announced his commitment via Twitter on Monday.
Committed🔵⚪️#GoCougs #T4L pic.twitter.com/oPQK3lrQ22

— Nathan Hoke (@natehoke26) August 3, 2020
Last season as a junior, Hoke was a first-team all-conference selection in Class 6A by the Big 56 Conference. Hoke led North Allegheny's in tackles with 62 stops on the season and posted a team-high eight sacks.
As a tight end on offense, Hoke hauled in six receptions for 50 yards and a touchdown. He provided additional muscle for a run-heavy North Allegheny offense that averaged 226 rushing yards per game.
At BYU, Hoke will continue a family tradition.  He will join his older brother, Cade, who was a first-team all-conference linebacker for the Tigers (Class of 2019). Hoke's father, Chris, also played football at BYU in the late 1990's before an 11-year NFL career with the Pittsburgh Steelers.