View News For
2019-2020 News
The North Allegheny Tigers (3-0) hope to continue their early-season momentum with a home contest against the Canon-McMillan Big Macs (0-3) tonight at Newman Stadium.
The Tigers are coming off a thrilling 11-10 triumph over Central Catholic last week, keyed by a 60-yard punt return for a touchdown by Percise Colon with 2:55 remaining in the game. Trailing 10-9 after the Colon score, junior Peter Vardzel ran into the end zone for a two-point conversion and an 11-10 lead. The defense put the game away on the next possession, thanks to a Brayden Prekop sack and forced fumble and fumble recovery by Sam Sheridan.
The victory was the 200th career coaching win for NA head coach Art Walker. Coach Walker, and his father Art, who racked up 207 career wins and six WPIAL titles at Mt. Lebanon and Shady Side Academy, are the first father-son combo in state history to win 200 games or more.
Tonight's opponent is coming off a 27-7 loss to Seneca Valley last week. However, the Big Macs hung tough with the Raiders and trailed by only one touchdown at the half. While CM is 0-3, all three games were against quality foes in Thomas Jefferson, Mt. Lebanon and Seneca Valley.
Despite a tough start to the season, Canon-McMillan is hoping to build off a playoff appearance last season which broke a 10-year postseason drought. Senior quarterback Jonathan Quinque is a three-year starter with an accurate left arm. Quinque has thrown for 628 yards and three touchdowns this season. His top receiver is senior Blake Joseph, who has hauled in 19 passes for 248 yards and three scores out of the slot. Sophomore Ryan Angott is CM's leading rusher with 155 yards on 36 carries and a touchdown. Angott also has 12 receptions for 113 yards.
Canon-McMillan will try to penetrate an NA defense that has allowed only one touchdown and 10 points all season. The defense has been the strength of the Tigers team through the season's first three games, allowing a paltry 389 total yards in the three games combined. Junior linebacker Nathan Hoke is the team leader in tackles with 19 stops on the year. Sheridan is tops on the team with 4.5 sacks, followed by Hoke and senior Hayden Sheets with four each. Junior Khalil Dinkins has one interception to pace the unit.
On offense, North Allegheny is led by senior signal caller Ben Petschke with 277 yards passing and two touchdowns. Colon has a team-leading 209 yards on 45 carries and one touchdown. The top receiver is senior Luke Colella with 14 catches for 116 yards, to go along with 28 rushing yards and a touchdown.
The last time North Allegheny faced Canon-McMillan was in week three last season in Washington County. The Tigers led 24-21 in the third quarter before pulling away with three late touchdowns. Running back Ben Maenza rushed for 165 yards and score three second-half touchdowns in the NA win.
Tonight's game between North Allegheny and Canon-McMillan is slated for 7:30 p.m. at Newman Stadium. The contest will be broadcast live via the internet by the North Allegheny Sports Network. The pregame show begins at 7:10 p.m., including an interview with Tigers head coach Art Walker. To listen to tonight's broadcast, click here.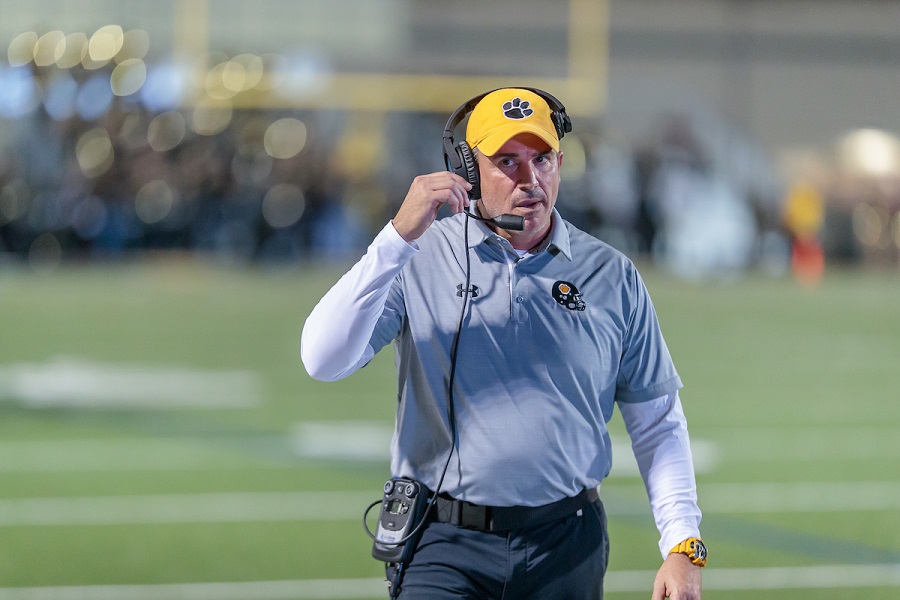 Following his 200th career coaching win, a thrilling 11-10 triumph over Central Catholic last Friday night, North Allegheny head coach Art Walker has been recognized as the Pittsburgh Steelers High School Coach of the Week.
Coach Walker will be honored at the 2:00 warning of the first half on the video board at Heinz Field during the Steelers vs. Cincinnati Bengals game on Monday, September 30. Coach Walker will also be recognized during the Mike Tomlin Show and on Steelers.com.
Additionally, the Tigers youth football program will receive a $1000 donation from the Steelers and the NFL Foundation.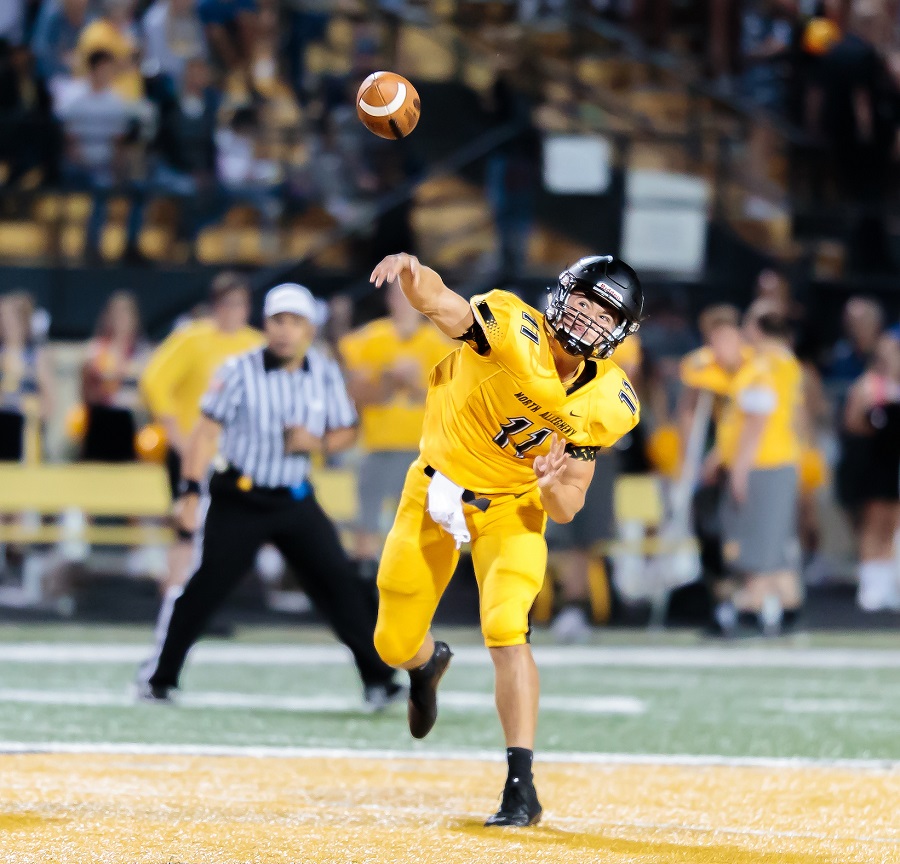 It's an early season showdown in Class 6A tonight as the North Allegheny Tigers (2-0) will battle the Central Catholic Vikings (2-0) from Shaler Middle School. Both teams are coming off victories in their conference openers last week. North Allegheny rolled over Norwin in a 42-0 blowout, while Central Catholic used a last-minute touchdown to survive at Seneca Valley, 10-7. Senior quarterback Dom Pieto scored the game-winning touchdown for the Vikings on a 5-yard bootleg with 28 seconds remaining.
The storyline for tonight's contest is undoubtedly defense. Central Catholic boasts a defensive front composed of four future Division I athletes. Defensive tackle A.J. Beatty is a University of North Carolina commit, senior twins A'Maar and A'Meer Allen are being recruited by MAC Conference schools, and junior Elliot Donald is ranked as the No. 7 defensive tackle in the country by Rivals.com. The nephew of 2018 NFL Defensive Player of the Year Aaron Donald, Elliot Donald has received offers from the likes of Pitt, Penn State, Ohio State and Notre Dame.
While those credentials are impressive, so is North Allegheny's defensive resume. The Tigers have posted back-to-back shutouts to open the 2019 season and have yielded only 224 yards in the first two weeks combined. Senior Sam Sheridan, who has an offer from Rhode Island, was the Wright Automotive Player of the Game in last week's blanking of Norwin and has totaled a team-leading 3.5 sacks so far on the young season. NA's linebacking corps boasts a pair of Division I recruits in the form of senior Amosis Porter and junior Khalil Dinkins. North Allegheny's leading tackler is up-and-coming junior linebacker Nathan Hoke with 11 stops and three sacks on the campaign.
Considering both NA and Central Catholic possess outstanding defenses and quality rushing attacks on offense, protecting the football and field position will be paramount to determining a victor tonight.
The last time these teams met was in week two last season with North Allegheny claiming a 27-3 win at Newman Stadium. The Tigers defense ruled the day in that contest, forcing six turnovers. Running back Ben Maenza spurred on the ground game with 111 yards and two rushing touchdowns.
Kickoff for tonight's game is slated for 7:30 p.m. from Shaler Middle School. The contest will be broadcast live by the North Allegheny Sports Network. The pregame show gets underway at 7:10 p.m., including a pregame interview with Tigers head coach Art Walker. To listen to tonight's game, click here.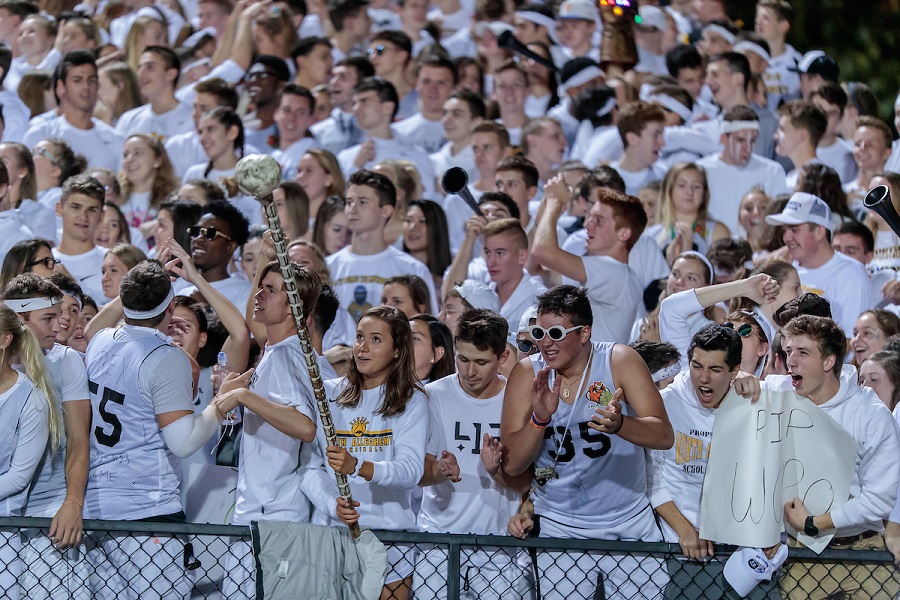 The North Allegheny Tigers (1-0) play host to the Norwin Knights (0-1) in the Class 6A conference opener tonight from Newman Stadium. The Tigers are coming off a 21-0 shutout of Friendship Collegiate Academy in Week Zero. The Knights dropped a 42-7 decision to local rival, Penn-Trafford, last week.
The Knights have lost five straight games dating back to last season and missed the playoffs in 2018. It was the first time since Dave Brozeski became head coach six years ago that Norwin did not qualify for the postseason. Hoping to return to the playoffs this season, the Knights will turn to quarterback Jack Salopek to lead the way. A three-year starter, Salopek is a Western Michigan commit, who threw for 1,790 yards and 15 touchdowns last season as a junior. Last week against Penn-Trafford, Salopek rushed for 43 yards and a touchdown, while adding 141 yards through the air.
On the defensive side of the football, Norwin is sparked by senior defensive back Tanner Queen. He missed last week due to injury but is expected back for tonight's matchup. Queen has received an offer from Division III powerhouse, W&J.
In last week's win, the North Allegheny defense posted its first shutout since a 45-0 victory over Morgantown to open the 2017 season. Junior linebacker Nathan Hoke led the defense with 6.5 tackles and one sack. Senior defensive lineman Hayden Sheets tallied two sacks and junior defensive back Khalil Dinkins added an interception. The defense and special teams each posted a safety in a dominant effort. The Tigers offense scored more than enough points in the win, with quarterback Ben Petschke throwing and passing for a touchdown.
The last time North Allegheny and Norwin faced off was in week one last season with the Tigers claiming a 56-14 win over the Knights. NA used a 28-0 run in the second quarter to turn the game into a blowout. The victory included a 65-yard touchdown run from Percise Colon.
Kickoff for tonight's conference opener between North Allegheny and Norwin is slated for 7:30 p.m. You can listen to the game live and on archive via the internet on the North Allegheny Sports Network. The pregame show, including an interview with Tigers head coach Art Walker, begins at 7:10 p.m. To listen to tonight's game, click here.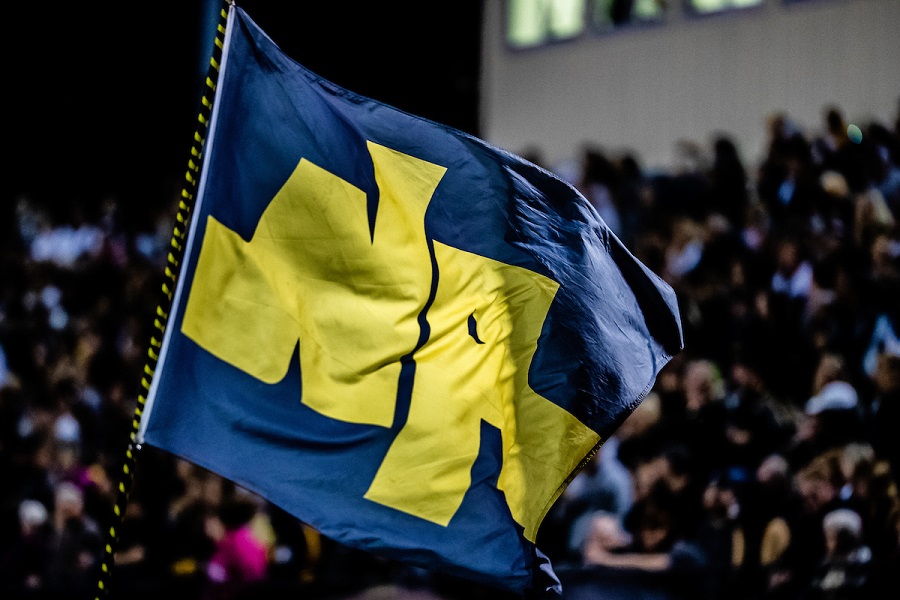 The North Allegheny Tigers will kickoff the 2019 season tonight with a Week Zero matchup with Friendship Collegiate Academy (D.C.) at 8:00 p.m. The contest is the second of two to be played at Newman Stadium as part of the Western Pennsylvania vs. Everyone Football Showcase this weekend. There will also be six games hosted at Woodland Hills' Wolvarena in Turtle Creek in conjunction with the event. For a full schedule, click here.
North Allegheny is coming off a 10-1 season and a regular season Class 6A conference title in 2018. Friendship Collegiate Academy won the DCSAA Class AA state championship with a 10-3 mark and a 13-0 triumph over H.D. Woodson in the 2018 title game.
FCA is led by sixth-year head coach Mike Hunter and is a national powerhouse in the Washington D.C. area. Since the berth of their football program in 2004, the Knights have won three state championships (2012, 2016 and 2018) and have been produced a bevy of Division I athletes. The Pittsburgh Steelers seventh-round draft pick this spring, offensive lineman Derwin Gray out of the University of Maryland, is an FCA product. Current NFL defensive end with the Chicago Bears, Eddie Goldman, is an alumnus from FCA.
On the current FCA roster, there are five Division I recruits including linebacker Jalen McLeod, who recently committed to Appalachian State University. Other D-I prospects include defensive back Kareem Harris, linebacker Ryan Jones, linebacker Ahmed Bailey, and running back Kevon Campbell.
North Allegheny also has its fair share of top-flight talent and is once again one of the top contenders in Class 6A entering the season, along with Central Catholic, Pine-Richland and Seneca Valley.
Beginning on offense, the Tigers return starting quarterback Ben Petschke, who passed for 664 yards and seven touchdowns last season. The receiving corps is led by a pair of future Division I talents. Princeton commit, Luke Colella, was a Big 56 all-conference honorable mention all-purpose back with a combined 400 yards of rushing and receiving yards and three touchdowns. At the other wideout spot is junior Khalil Dinkins, who received offers from Akron and Toledo.
Second-team all-conference tailback Percise Colon returns after posting 438 yards and eight touchdowns on the ground a year ago. After finishing as the second-leading rusher last season, Colon is eager for his opportunity as the Tigers primary ball carrier. At fullback, juniors Brady Leczo and J.P. Cantu will get the call on opening night.
For a team that prefers to punish opponents with its ground game, the offensive line play is paramount and is headlined by Harvard commit Jacob Lugg at left tackle and center Ben Grafton, a second-team all-conference pick last season. Others that will see time on the line of scrimmage will include Mike Dorn, Gabe Diulus, Austine Huebner and Jack Turner. At tight end, Sam Sheridan, Amosis Porter, Braden Prekop and Nathan Hoke will be valuable members of the block party as well.
On defense, Amosis Porter received second-team all-conference honors at linebacker last season and led North Allegheny with eight sacks. Porter has offers from Nevade and Toledo. Also starting at linebacker will be Dinkins, Prekop and Hoke.
The defensive front will be anchored by Sheridan, Grafton and Hayden Sheets. Sheridan has a Division I offer from Rhode Island. Starting in secondary are Colon, Colella, Justus Gildon and Ben Rohan.
The special team unit will feature Petschke as the NA punter and Brandon Persad as the place kicker. Colella and Colon will be factors in the return game. The Tigers are led by 15th-year head coach Art Walker, who boasts an overall record of 197-58 and five WPIAL titles (three with North Allegheny.) Walker also spent 1998-2004 at Central Catholic prior to coming to NA.
Kickoff for tonight's season opener between North Allegheny and Friendship Collegiate Academy is slated for 8:00 p.m. at Newman Stadium. As always, you can listen to tonight's game live on the North Allegheny Sports Network with Randy Gore and Rick Meister. The pregame show, including an interview with head coach Art Walker, begins at 7:40 p.m. To listen to tonight's broadcast, click here.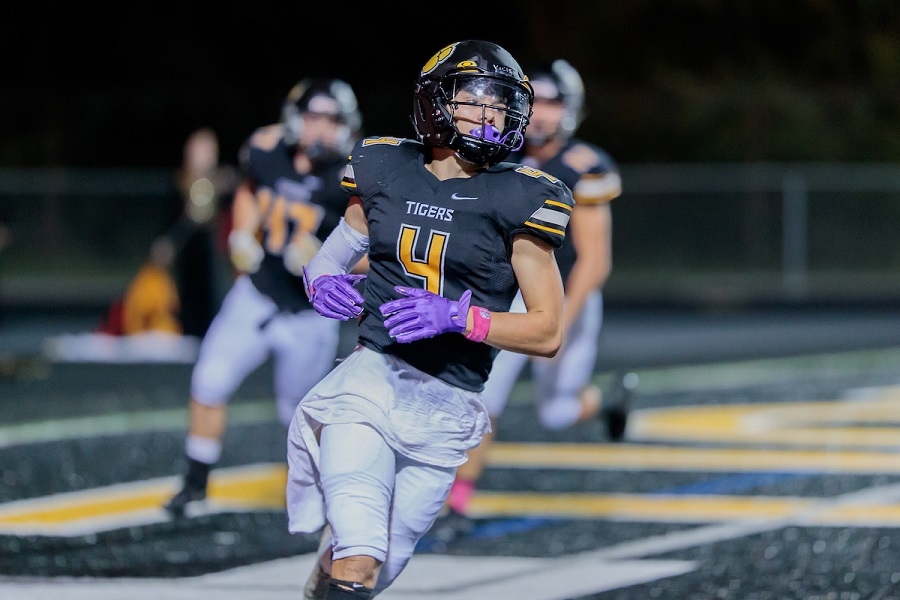 North Allegheny senior Luke Colella has verbally committed to continue his football career at Division I Princeton University. The all-conference multi-purpose back announced his choice to the Ivy League school on Wednesday via twitter.
COMMITTED‼️ pic.twitter.com/Ya5icWQqye

— Luke Colella (@LukeColella2) July 10, 2019
Colella was a Big 56 Conference honorable mention pick as a junior, leading the Tigers in receiving with 14 catches for 255 yards and a touchdown. He added another 166 yards and two touchdowns on the ground, averaging 6.6 yards per carry. A big play threat on defense and special teams, Colella averaged 24.8 yards per kickoff return and has two career interceptions. An outstanding student, he boasts a 4.25 GPA in the classroom.
Colella will join a Princeton University program that recently won its fourth outright Ivy League title in 2018 with a perfect 10-0 record.
Colella and the North Allegheny Tigers will open the 2019 season on Friday, August 23 against Friendship Collegiate Academy.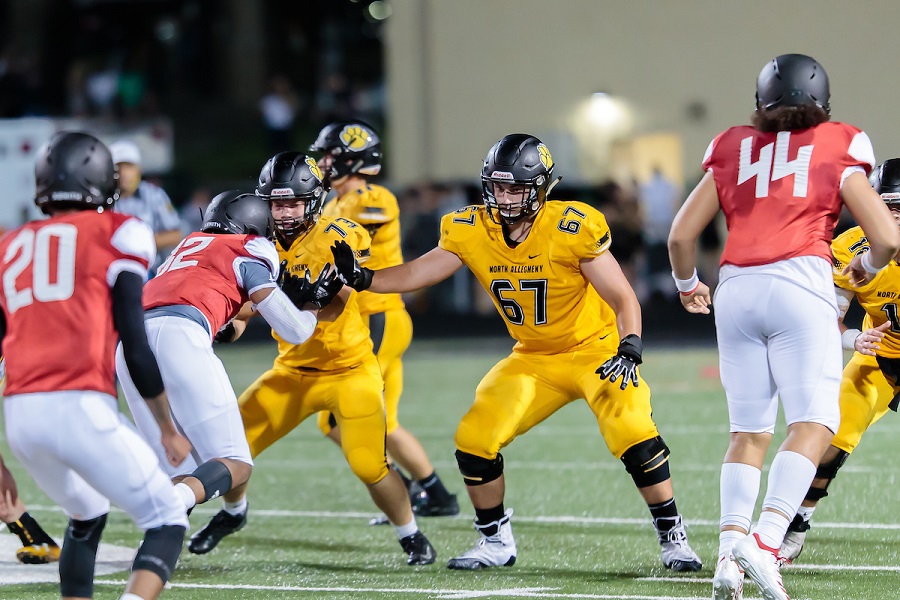 North Allegheny lineman Jake Lugg made a verbal commitment on Wednesday to continue his football career at Harvard University. Lugg, who will be a senior this upcoming season, made the announcement via twitter.
I am proud to announce that I am committed to Harvard! God is good! #GoCrimson pic.twitter.com/UNtq1Oslyj

— Jake Lugg (@jake_lugg) June 26, 2019
Lugg will join his older brother, Josh, as a Division I offensive lineman. Josh Lugg is approaching his junior season at Notre Dame.
Jake Lugg and the North Allegheny football team open the season on Friday, August 23 against Friendship Collegiate Academy.