View News For
2020-2021 News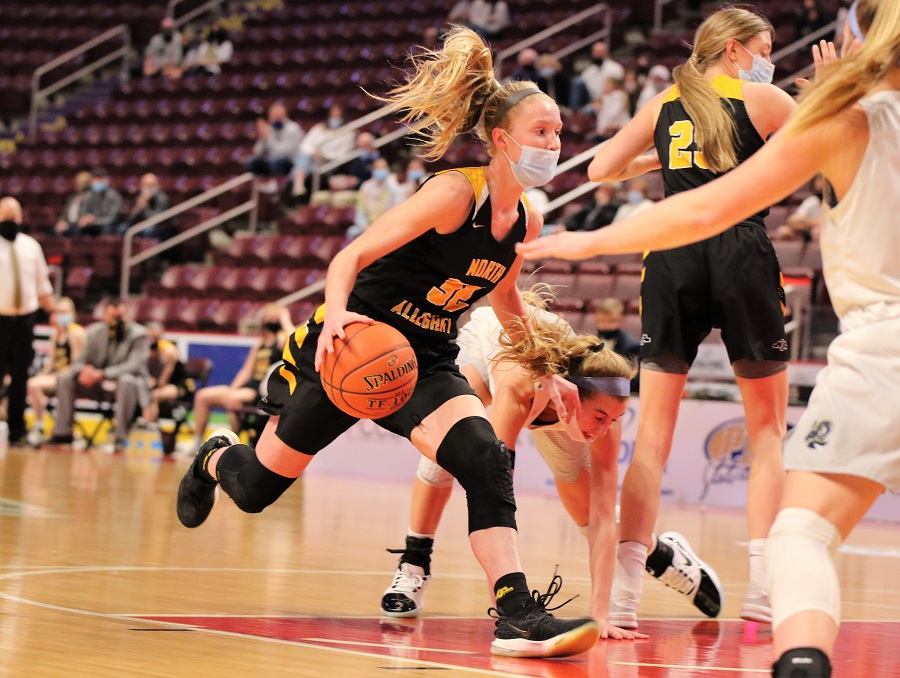 In what will be the first of many postseason accolades for the members of the North Allegheny girls' basketball team, senior guard Lizzy Groetsch has been recognized as the Class 6A Player of the Year and head coach Spencer Stefko as the Class 6A Coach of the Year by Trib Live HSSN.
Below is an excerpt from Don Rebel's article, which can be found by clicking here.
An additional article by Don Rebel on Lizzy Greotsch can be found by clicking here.
Class 6A
Player of the Year: Lizzy Groetsch, North Allegheny
The 5-foot-11 senior had a standout season for the only district girls team to win a state championship. Groetsch averaged over 16 points per game and saved her best play for the postseason. Groetsch scored 24 points in North Allegheny's WPIAL title game victory over Upper St. Clair, then pumped in 24 points in a state semifinals victory over Cumberland Valley and 22 points in the PIAA title game triumph over Spring-Ford. She heads to Philadelphia, where she will attend the University of Pennsylvania.
Coach of the Year: Spencer Stefko, North Allegheny
After great success at Chartiers Valley and Seton LaSalle, all Spencer Stefko has done in his six years at North Allegheny is take the Tigers to six straight WPIAL title games, win four WPIAL championships, including a second straight this season, and collect the program's first PIAA state crown. NA finished 27-1 as the Tigers have lost only 10 games in the last five years.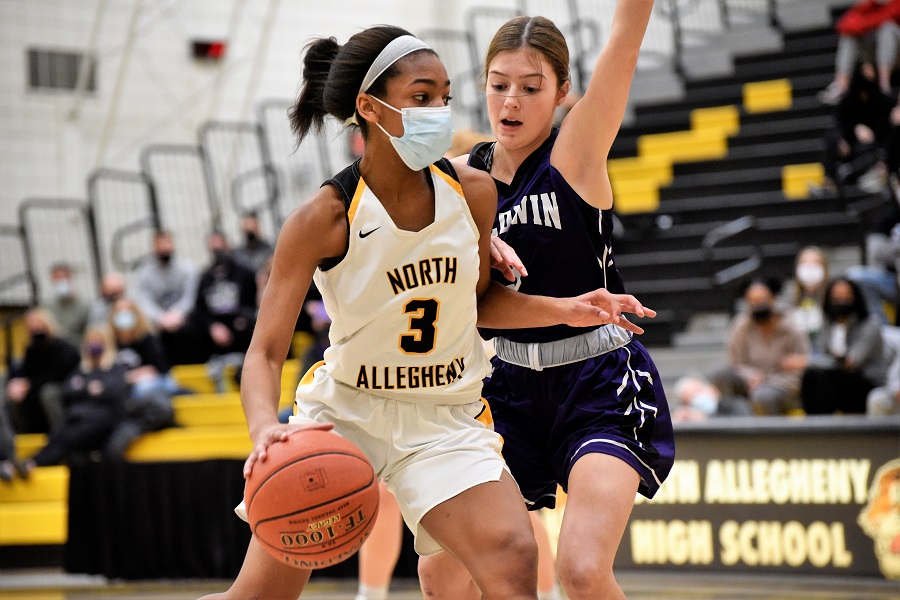 The Big 56 Conference announced its all-section teams for Class 5A and Class 6A basketball on Friday and there were a bevy of Tigers who were recognized.
The North Allegheny girls' basketball team had six players make the Section 1-6A all-section team, including first-team honorees Lizzy Groetsch and Jasmine Timmerson. It's the third straight season Groetsch has appeared on the first-team all-section list.
Second-team laurels went to forward Paige Morningstar, while guards Emma Fischer, Cam Phillips and Kellie McConnell all took home honorable mention accolades. Head Coach Spencer Stefko was named the Section 1 Coach of the Year.
For the entire list of Class 6A all-section players, click here.
The Big 56 all-section teams are the official all-section teams and voted on by the coaches in each section.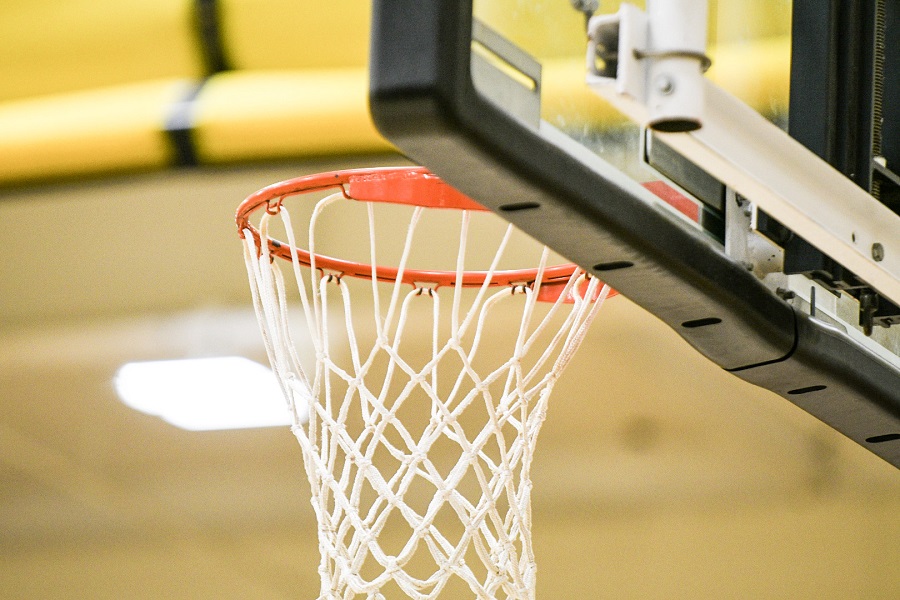 The WPIAL released its brackets for the upcoming WPIAL basketball playoffs. The reigning WPIAL Class 6A champion North Allegheny girls' basketball team received the top seed and a first-round bye. The Lady Tigers, who recently secured their ninth straight section title, will face the winner of Penn-Trafford and Baldwin on Saturday, March 6 at noon in the WPIAL quarterfinals. For a look at the Girls Class 6A bracket, click here.
The North Allegheny boys' basketball team was given the No. 7 seed in the Class 6A bracket and will host 10th-seeded Central Catholic on Tuesday, March 2 at 8:00 p.m. To look at the Boys Class 6A bracket, click here.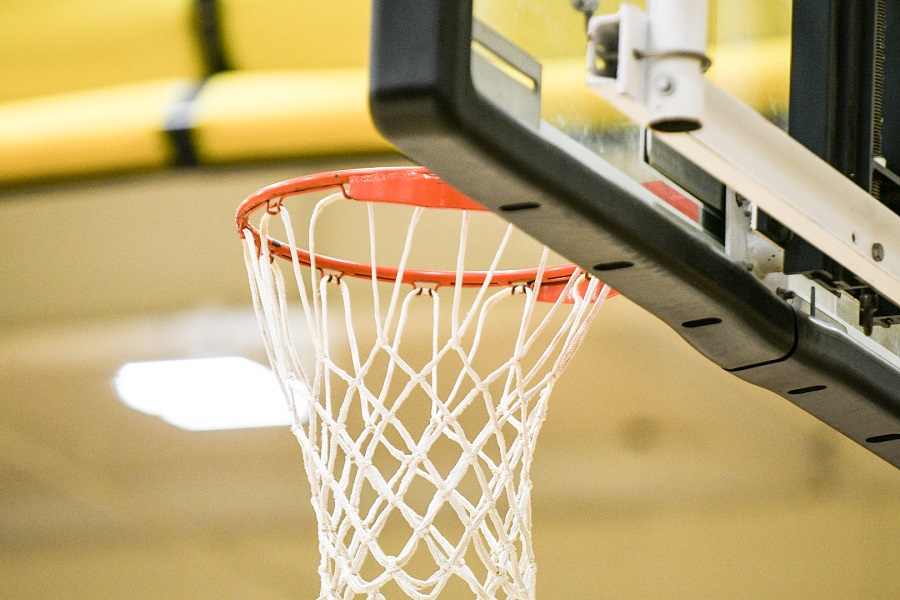 The North Allegheny Athletic Department has entered into an agreement with E-Services to provide all spectators the opportunity to purchase tickets online for all future home basketball games at North Allegheny.  Starting with the double header games this Friday, January 29th, all tickets must be purchased online.  No cash will be accepted at the gate.  For the games this weekend, we will have  staff available at the ticket window to help navigate the e-services website right then and there.  What we like about this platform is you do not have to create an account with a user name and password in order to purchase a ticket.  There is information the site will collect for payment,  but setting up an account is not necessary.  It should be a fairly quick and painless process to order tickets.  Again, no cash will be accepted at the ticket window starting this Friday, January 29th.
Due to the ever changing schedules due to COVID, we are planning to open games on the E-Services site every Sunday morning for any upcoming games on a weekly basis.  For example, the games this Friday and Saturday are live now and ready to accept payments through the link below.  If you want to order a ticket for the games next Friday and Saturday, February 5th and 6th, you will need to wait until this coming Sunday, January 31st before ordering tickets for those games.  If you order tickets for a game and it ends up being cancelled, the E-Services folks will refund your money.  If the game is simply postponed and you plan to attend that new date, you do not need to do anything.  The ticket you purchased will be valid for the rescheduled game.
The general North Allegheny community is eligible to purchase up to (4) tickets for any boys and/or girls home regular season basketball games this season.  If you are interested in purchasing tickets to a boys' game, please select "General Admission Boys JV/Varsity Basketball" and for girls games, please use "General Admission – Girls JV/Varsity Basketball".  If it is a girls/boys double header game, please use the "General Admission – Girls/Boys Double Header" option.  You are able to purchase a maximum of (4) tickets for general admission.
To order tickets, please go to this site:
Click on the type of ticket you want to purchase.  For boys' games, click on "General Admission – Boys JV/Varsity Basketball".  For girls games, click on "General Admission – Girls JV/Varsity Basketball". For Girls/Boys double header games, click on "General Admission – Girls/Boys Double Header".
Click on the specific game you want to attend.
Use the arrow in the box to indicate how many tickets you would like to purchase (you can purchase up to 4)
Please click the "Checkout" box at the lower right corner of the screen.
This brings you to the payment portion of the website.  Please fill out all required fields and hit "Place your Order"
You will then see a confirmation page.  At the bottom of the confirmation page, you have the option to print the ticket or get a digital ticket.  You will also get an email with the ticket information that will look like the attached document on your phone.  When you come to the game, please show this page (either printed or digitally) to the ticket taker at the door to validate your purchase for the game.  If you purchased (2) tickets and each of you are coming at different times, the ticket person will only validate one ticket.  The second person will also show the email confirmation (attached document) to the ticket person when they arrive later and our staff will validate the 2nd ticket at that time.  If you are choosing to print your tickets, please be sure that each ticket is on a separate page because we will collect the page and check off your name on our roster. 
There should be plenty of general admission tickets available for our home contests.
I'm sure you will have a lot of questions, so please don't hesitate to call our office or email Patti McClure at pmcclure@northallegheny.org.  Like FamilyID, I'm sure we can work through any issues that might come up.  We will have staff at the ticket window to assist anyone coming to the game that didn't know about our process.  Please keep the password and link handy for future games.  If you can't locate this e-mail, all of this information will be on the home page of the North Allegheny Athletic website (www.northallegheny.org/athletics).
For the last decade, there has a been a Morningstar on the court for the North Allegheny girls' volleyball and basketball teams. It's no coincidence that both programs have seen great success and won numerous championships during that span. For Meg, Piper and Paige Morningstar, the burning desire to the be the best is established among themselves.
"Whenever (my sisters) came back home for the holidays, we played basketball in the driveway just like we did so long ago," said Paige Morningstar. "Yeah, the competition is still there.
"Even last night, Meg and I were having an argument about who was the better defender in basketball. Its always a competition in the house no matter what we're doing. It's really formed us all into great people and great characters."
With iron sharpening iron, the lessons learned in those backyard battles has created a family legacy. Oldest sister, Meg, played collegiate volleyball at the University of Notre Dame, was the USA Today's Gatorade Pennsylvania Player of the Year in 2014 and the MVP of the 2015 Roundball Classic, among other accolades. Middle sister, Piper, is currently a junior basketball player at Washington & Jefferson College and helped W&J reach the Presidents' Athletic Conference championship game last season. She also led North Allegheny to back-to-back WPIAL titles (2017 and 2018) and a PIAA runner-up in 2017.
"They both set the bar extremely high. Every year I would look at what they did and try to beat what they did. That's really what motivated me. Them accomplishing so much has really pushed me to be my best."
Perhaps the most battle-tested and arguably the most-decorated of this triumvirate is youngest sister, Paige. The "baby star" has shone brightly during her tenure at North Allegheny, especially in volleyball. During her four years on the team, the NA volleyballers racked up an astonishing 88-1 record and captured four straight state championships.
"Its honestly a dream come true…It's been a great experience. I love those girls, all of them, every year. It was a great group and a great team."
As her career evolved at North Allegheny, Paige Morningstar was one of two all-state setters on a Tigers team that utilized a 6-2 alignment during her sophomore and junior seasons. As a senior this past fall, she was the primary setter in a 5-1 rotation. Thrust into a leadership position, Paige Morningstar put her stamp on the NA volleyball program.
"The position alone makes you a leader. Off the court, especially, I got everyone in the right mindset to let them know what we needed to do to win."
Paige Morningstar not only quarterbacked the NA attack but also displayed great resolve as the team's setter. One of only three seniors on the team this past fall, the stoicism she displayed in close contests rubbed off on her younger teammates.
"My personality is more, cool, calm and collected, so bringing that to the court is really beneficial. When you're in a tight match and big moments like that, my teammates looked to me and it calmed the team down."
That fortitude proved pivotal in a five-set thriller against Landisville Hempfield in the 2020 PIAA semifinals. Paige Morningstar, and fellow senior Paige Miller, helped the Tigers outlast the Black Knights in the fifth set, 15-9, to advance to the PIAA championship. In the state title tilt, North Allegheny capped a perfect 18-0 season with a 3-0 sweep of Unionville.
In basketball, Paige Morningstar brings that same calm and poise to the hardwood. In overtime of the 2020 WPIAL championship game against Bethel Park, she delivered the game-clinching free-throw with 5.9 seconds remaining to preserve a 54-50 victory.
"I remember making that free-throw. That feeling is the best. Knowing you're about to win a huge game, that feeling will never go away and it's incredible."
While she considers it her second sport, basketball holds a special place for Paige Morningstar, especially since her father, Darren, starred at the University of Pittsburgh and played in the NBA.
"(Basketball) is very special to me. For my sisters and my Dad, it's a big thing in my family. It's super fun and I love being on the court with my teammates and wearing that NA jersey."
Providing a long and athletic inside presence, Paige Morningstar was second on the team in scoring with 9.7 points per game and added 5.7 rebounds per contest last season and helped the team to a 24-3 record. With NA slated to play Nazareth in the PIAA quarterfinals, the Tigers bid for a state title was preempted by COVID-19.
"We were so confident in the team. That day when all the news came out, we were just crushed…Knowing that we weren't able to play our next game, it was devastating."
Last season's stunning conclusion has left the NA basketball team with a sense of even greater purpose for the 2020-21 season.
"This year, we want nothing more than to do what we couldn't do last year and finish what we started."
With a trophy case full of medals and awards, Paige Morningstar has been named all-state three times in volleyball and was recently named the 2020 Post-Gazette Girls Volleyball Player of the Year. She was selected as the 2020 Female Athlete of the Year by Trib HSSN for her performance in volleyball and basketball.
Paige Morningstar has been a part of four PIAA and three WPIAL volleyball championships, as well as two WPIAL basketball titles and one WPIAL runner-up. After already winning one state crown on the volleyball court this past fall, she would love nothing more than to close out her senior season with two more gold medals in basketball.
"To finish the (year) with two more championships would be incredible. Especially, to get a state basketball title that I've never had, that would make a great finish. I would love it."
After her graduation from North Allegheny, Paige Morningstar will continue her volleyball career at the University of Louisville where she plans to major in Business.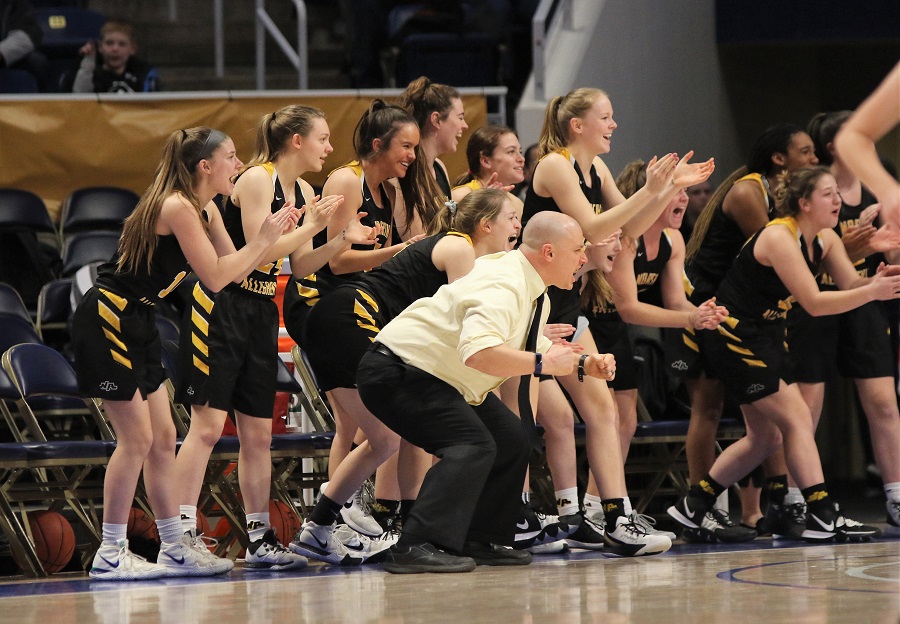 The North Allegheny girls' basketball team has been tabbed No. 1 in the Trib HSSN's preseason state basketball rankings.
The reigning WPIAL Class 6A champions, North Allegheny went 24-3 last season and won their third District 7 title in the last five years with a thrilling 54-50 overtime triumph over Bethel Park. The Tigers bring back a wealth of talent for the 2020-21 campaign, including seniors Lizzy Groetsch and Paige Morningstar.
Groetsch, a University of Pennsylvania commit and 1,000-point scorer, was an all-state selection and the Pennsylvania Basketball Coaches Association Girls Basketball Player of the Year, among other accolades. Morningstar, a Louisville commit for volleyball, was the Trib HSSN's Girls Athlete of the Year for her dominance on the volleyball court and the hardwood.
The Tigers are led by sixth-year head coach Spencer Stefko, the PA Sports Writers Class 6A Coach of the Year for 2020.
Joining North Allegheny on the Trib's state preseason poll are Nazareth (No. 2), Central Dauphin (No. 3), Pennsbury (No. 4) and Bethlehem Freedom (No. 5).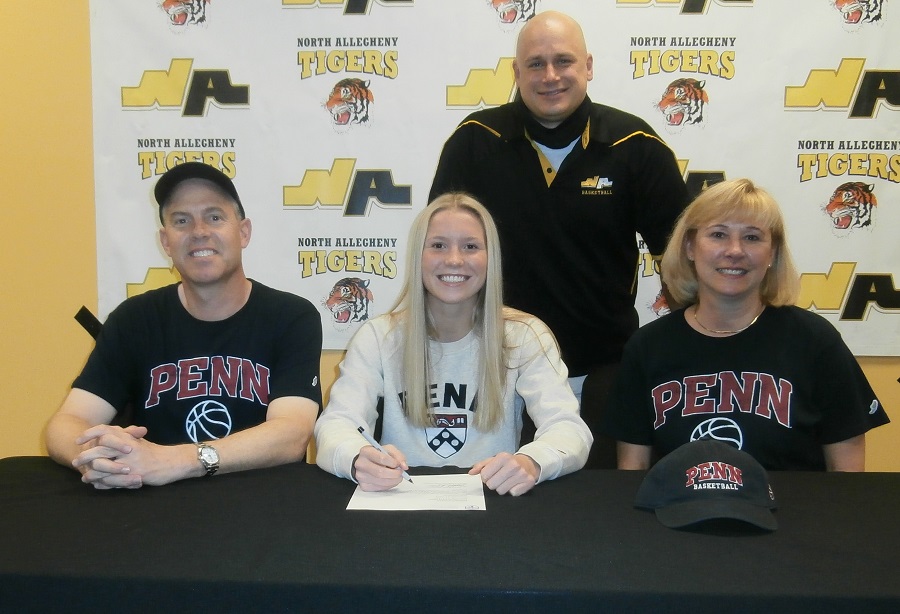 On National Signing Day, North Allegheny senior standout Lizzy Groetsch inked her letter of intent to play college basketball at the University of Pennsylvania.
A starter since her freshman season, Groetsch led North Allegheny to three consecutive WPIAL championship game appearances and two WPIAL titles in 2018 and 2020. With the help of Groetsch, the Tigers have put together an astonishing record of 76-7 over the past three seasons.
Last season as a junior, Groetsch received a bevy of postseason honors. She was named the Girls Basketball Player of the Year by the Pennsylvania Basketball Coaches Association, the Pittsburgh Post-Gazette Girls Basketball Player of the Year and was selected first-team all-state in Class 6A by the Pennsylvania Sports Writers. Additionally, Groetsch was selected to the PG's Fab Five Team and the Trib HSSN's Terrific Ten, among other accolades.
Statistically, Groetsch has 1,051 career points and netted her 1,000th career point in a 54-50 overtime win over Bethel Park in the 2020 WPIAL Class 6A championship game. For her junior season, the talented swing player led NA with 17.4 points, 7.7 rebounds, 4.1 assists and 3.7 steals per game.
Groetsch will major in Business at the University of Pennsylvania. She is pictured above with her parents Dave and Julie Groetsch and North Allegheny head coach Spencer Stefko.