View Game Summaries For
2020-2021 Game Summaries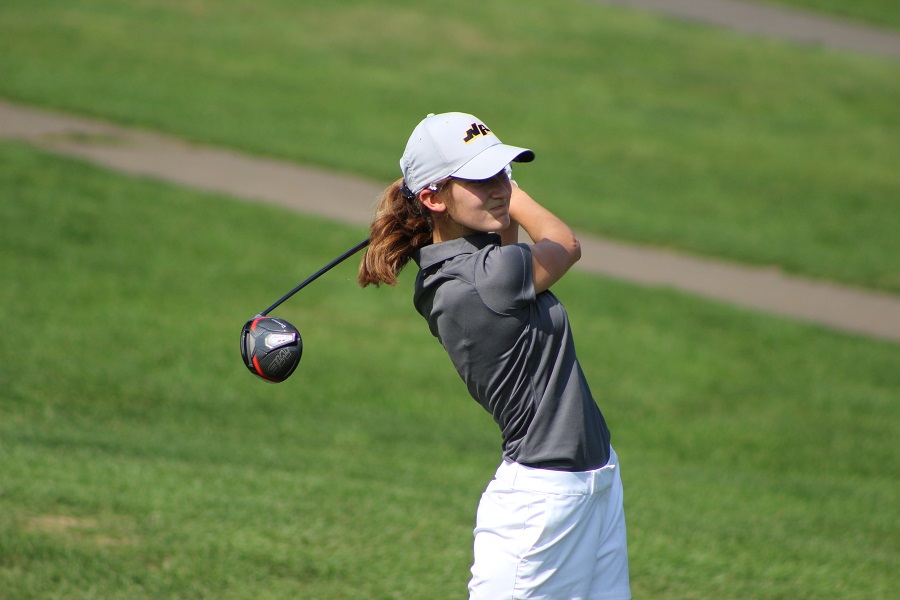 The North Allegheny girls' golf team completed a season sweep of neighborhood rival Pine-Richland on Thursday with a 181-227 victory.
Riding the momentum of a strong performance at the WPIAL individual qualifier, junior Sissi Hai paced the Tigers with low score of 44. Sophomores Lauren Kardos and Katie Rose Rankin each shot a 45, while senior Yunshu Li added a 47. All four North Allegheny golfers posted a better day than Pine-Richland's top scorer, Emerson Dickson, who shot a 51.
With the win, North Allegheny jumps to 6-6 overall and finishes section play with a 5-5 record. The Tigers will complete the team portion of the regular season on Wednesday with non-section match with Fox Chapel.
Match Summary
NORTH ALLEGHENY - 181
PINE-RICHLAND - 227
NORTH ALLEGHENY
SCORE
PINE-RICHLAND
SCORE
Katie Rose Rankin
45
Emerson Dickson
51
Sissi Hai
44
Emily Campbell
56
Lauren Kardos
45
Eleah Dickson
64
Yunshu Li
47
Ruby McCune
56
TOTAL
181
227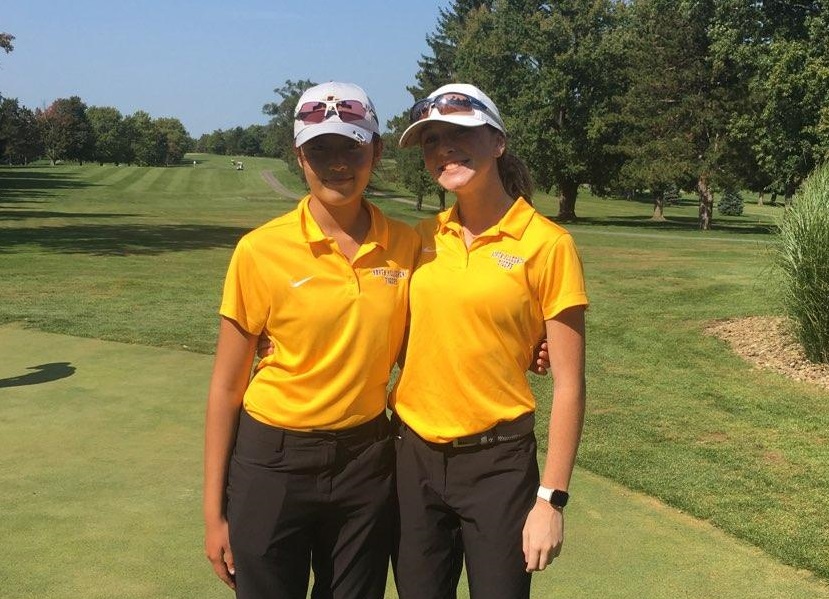 With a stellar performance on Wednesday afternoon, junior Sissi Hai and sophomore Katie Rose Rankin advanced to the WPIAL individual championship on Oct. 8.
At the WPIAL individual qualifier, the target score was at 88 at Black Hawk Golf Course. Hai and Rankin both made the cut by shooting an 83 and 84, respectively. The clubhouse leader was Seneca Valley freshman Lihini Ranaweera with a 76.
Three other Tigers also competed at the qualifier. Senior Yunshu Li shot a 91, sophomore Lauren Kardos carded a 97 and senior Olivia Schenk totaled a 102. For a look at the leaderboard from the WPIAL qualifier, click here.
North Allegheny will return to team competition on Thursday with a home match against Pine-Richland. Earlier in the week, NA dropped a 177-186 decision to Moon but rebounded on Tuesday with a 174-196 victory against Mars. In both section matches, Rankin led the scorecard for NA with a 44 and a 39 in the two contests. North Allegheny sits at 5-6 overall and 4-5 in the section.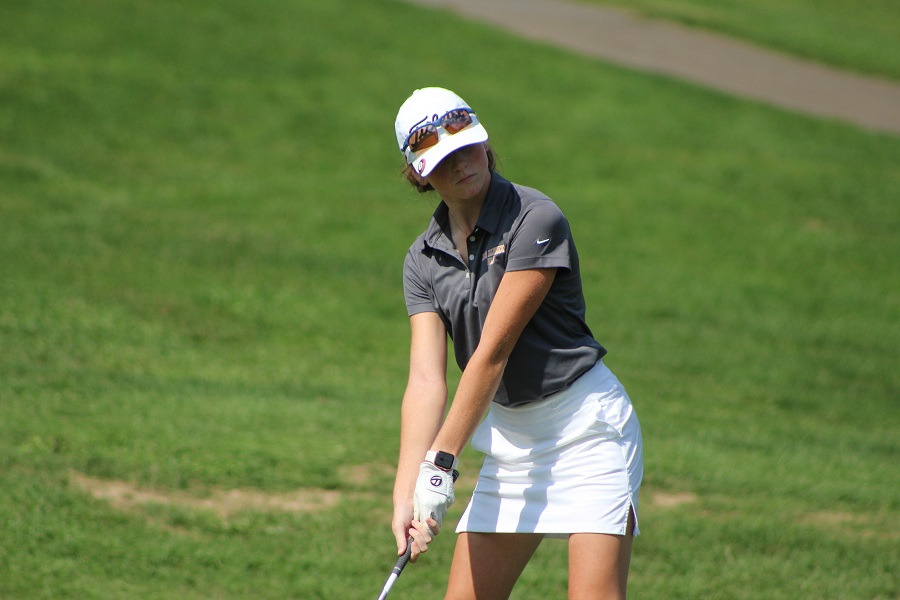 On a cloudy afternoon at North Park Golf Course, the North Allegheny girls' golf team was narrowly edged by the Seneca Valley Raiders, 180-182, in a section contest.
Sophomore Katie Rose Rankin had an excellent day a tied for the clubhouse lead with Seneca Valley's Lihani Ranaweera with a low score of 39. Junior Sissi Hai shot a 42 for the Tigers, followed by senior Olivia Schenk's 49. Freshman Megan Manesiotis rounded out the scorecard with a 52.
With the loss, North Allegheny slips to 4-5 overall and 3-4 in section play. The Tigers hope to bounce back on Monday at Moon.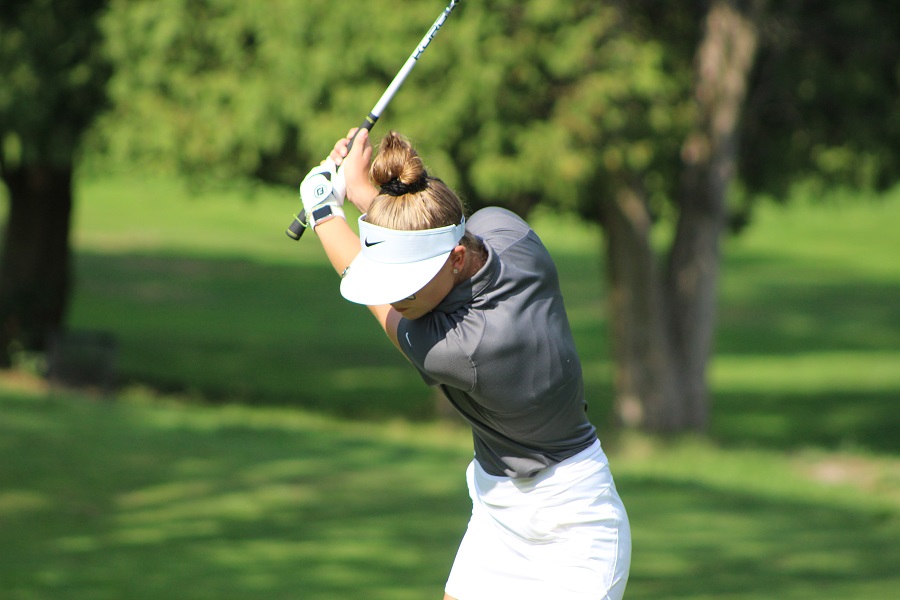 The North Allegheny girls' golf team was dealt a narrow 186-189 section loss to Blackhawk on Tuesday afternoon.
Sophomore Katie Rose Rankin paced the Tigers with a score of 41, followed closely behind by junior Sissi Hai with a score of 42. Seniors Oliva Schenk and Yunshu Li shot a 51 and 55, respectively. For Blackhawk, Hailee Liptak led the way with a low score of 40.
North Allegheny drops to 4-4 overall and 3-3 in the section. The Tigers will host Seneca Valley on Thursday at 3:00 p.m.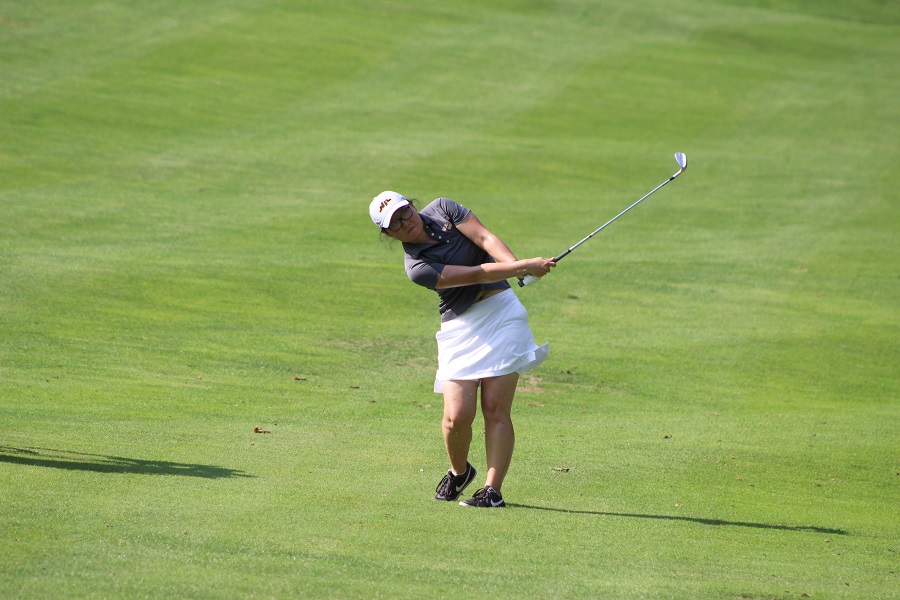 The North Allegheny girls' golf team fell in a non-section contest to Mt. Lebanon on Monday afternoon, 195-198.
The Tigers were led by sophomore Katie Rose Rankin with a score of 44. Junior Sissi Hai shot a 47, followed by Yunshu Li with a 51. Senior Olivia Schenk rounded out the scoring with a 56.
At Mt. Lebanon Municipal Golf Course, the Blue Devils' Lindsey Powanda was the clubhouse leader with a low score of 38.
Following the loss, North Allegheny slips to 4-3 overall on the season. The Tigers return to action this afternoon at Blackhawk.