View News For
2018-2019 News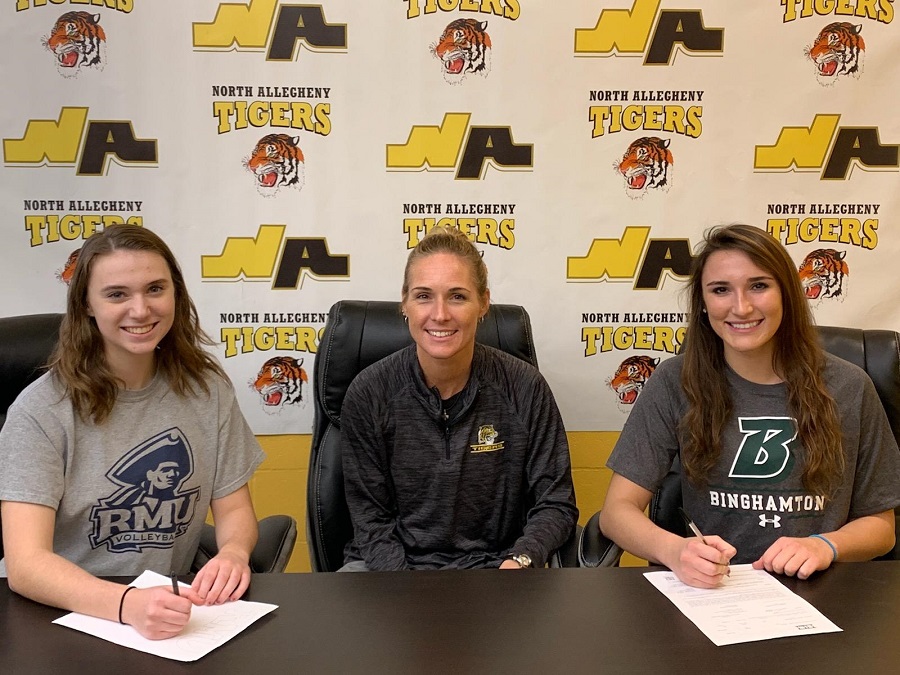 North Allegheny seniors Allena Carmody and Anna Sprys signed their letters of intent on Wednesday to continue their volleyball and academic careers at the Division I collegiate level. Carmody made her commitment to Robert Morris University and Sprys signed on to play at Binghamton University in New York.
Both players have been valuable contributors to North Allegheny's run as two-time WPIAL Class AAAA champions and reigning PIAA champions. Winners of 46 matches in a row, Carmody and Sprys will lead the NA Volleyballers into the state title match on Saturday for a chance to win a second straight PIAA crown.
Carmody is an outstanding libero and Big 56 Conference first-team all-section selection. She was also chosen second-team All-WPIAL in Class AAAA. Carmody is a member of the National Honor Society and will major in Actuarial Science at RMU.
A terrific middle hitter for the Tigers, Sprys earned Big 56 Conference first-team all-section and first-team All-WPIAL laurels. Sprys will be a Pre-Med major at Binghamton.
Both players are pictured above with North Allegheny head coach Heidi Miller.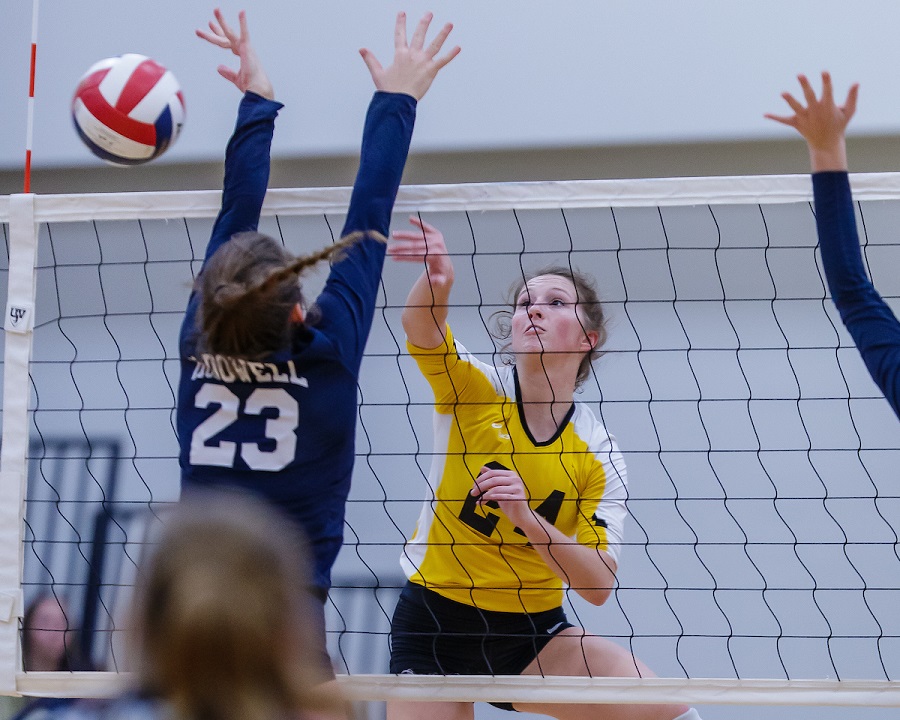 Five Lady Tigers, including four first-team selections, have been earned All-WPIAL recognition in Class AAAA.
Picking up first-team All-WPIAL honors were junior setter Abby Miller, sophomore outside hitter Paige Miller, sophomore setter Paige Morningstar and senior middle hitter Anna Sprys. Second-team laurels went to senior libero Allena Carmody. For a look at the entire list of WPIAL selections in Class AAAA, click here.
Many of the same players received Big 56 Conference Section 1-AAAA all-section recognition. The Miller sisters, Morningstar, Sprys and Carmody were all first-team all-section picks. Senior outside hitter Avery Tuman earned honorable mention laurels from the Big 56 conference. Click here for the Big 56 conference all-section teams.
The two-time reigning WPIAL champion North Allegheny girls' volleyball team (21-0) will take on District 1 runner-up Garnet Valley on Tuesday night in the PIAA semifinals. The match will be broadcast live via the internet on the North Allegheny Sports Network.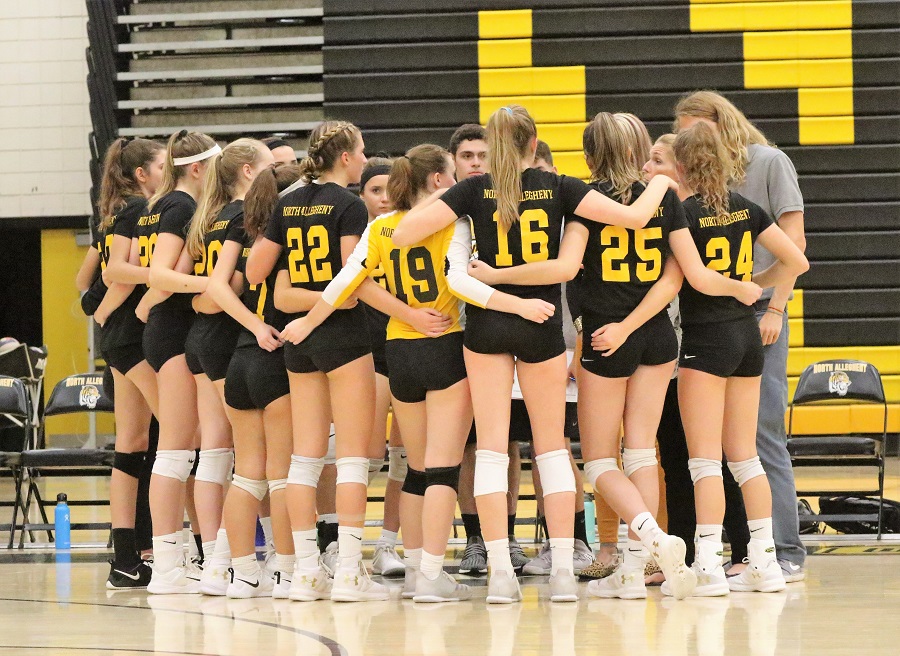 The North Allegheny girls' volleyball team received a first-round bye for the WPIAL Class AAAA playoffs that begin this week. The reigning WPIAL and PIAA champions will host the winner between Latrobe and Butler in the quarterfinals on Monday, Oct. 29. Latrobe and Butler will duel in the WPIAL first round on Wednesday night at Norwin.
Baldwin, Pine-Richland and Oakland Catholic also received first-round byes. For a look at the Class AAAA playoff bracket, click here.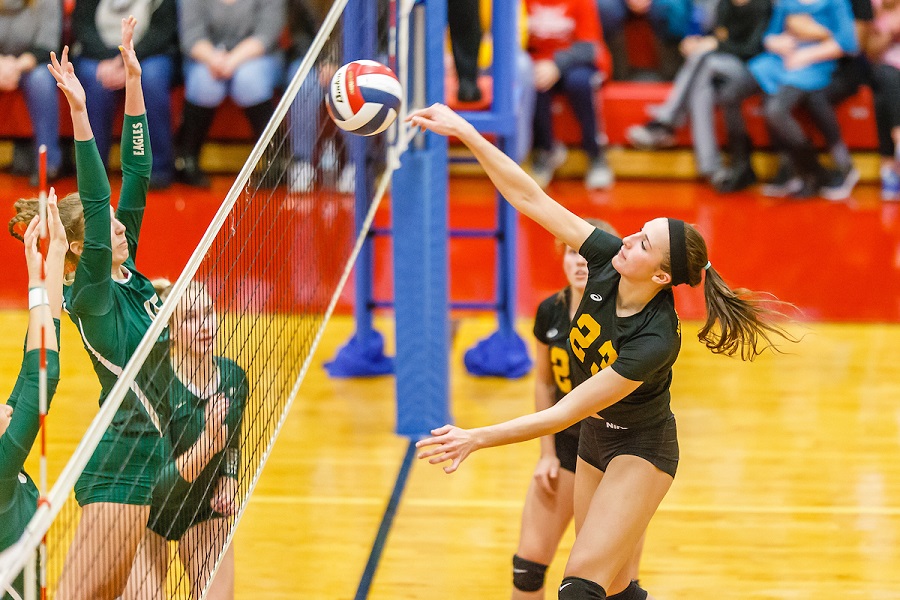 Senior middle hitter for the North Allegheny girls' volleyball team, Anna Sprys, has made a verbal commitment to play Division I volleyball at the University of Binghamton in New York. Sprys made the announcement via twitter on Friday.
With her big swings from the middle, Sprys was a significant contributor to North Allegheny's undefeated run to a WPIAL and PIAA championship in Class AAAA last year. The Lady Tigers finished the 2017 season with a 24-0 record.
Her older brother, Eric, is a redshirt junior football player at Division II Seton Hill University. He was a second-team all-conference defensive lineman for the NA football team during his senior season in 2014.
Anna Sprys and the North Allegheny girls' volleyball team will begin their quest for back-to-back state titles on August 31 at Freeport.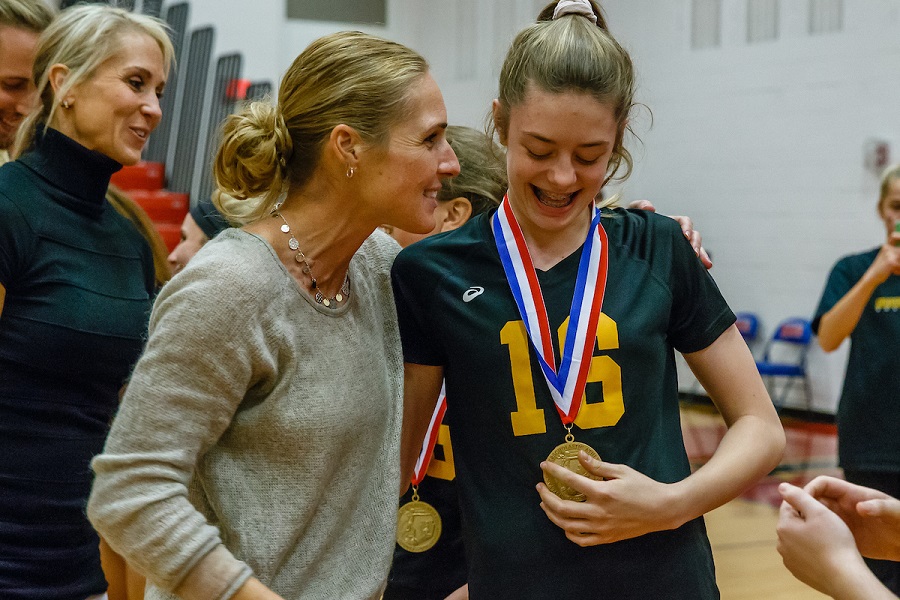 North Allegheny sophomore volleyball player Paige Morningstar has made a verbal commitment to Louisville to play collegiately. Morningstar was a member of the North Allegheny girls' volleyball team in 2017 that won a WPIAL and PIAA championship.
Her older sister, Meg, was the USA Today's Gatorade Player of the Year at North Allegheny in 2014 and is currently a senior middle blocker at the University of Notre Dame. Additionally, sister, Piper, was an all-state basketball player for the Tigers last season and will be a a freshman at Division I Radford University this year.
The North Allegheny girls' volleyball team will open the 2018 season on Friday, August 31 at Freeport.