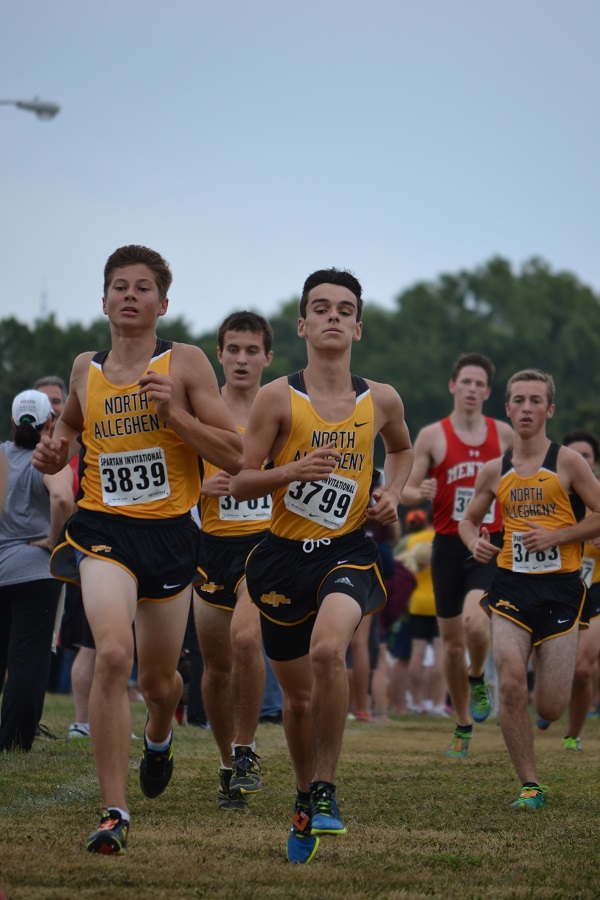 Tigers Finish Strong At PIAA Foundation Meet
North Allegheny travelled to the Parkview cross country course in Hershey, PA for the PIAA Foundation Meet. Competing against some of the state's best, both teams ran extremely well and came home with some hardware.
The varsity girls placed second out of 25 teams and were only 8 points behind the winning team. Clara Savchik had an outstanding race, pacing the Tigers with a 2nd place finish (same time at the winner – 18:53). Also running strong races were Ally Meehan (20th), Kara Daggett (28th), Tess Wright (30th), Caroline Silay (36th), Madissen Steiner (50th), and Katheryn Smolinski (71st).
The boys' team ran with poise and determination, dominating the field of 32 teams with a super low score of 76 points (second place team was 113). Once again Marc Migliozzi led the team with an outstanding 4th place finish (16:20). Also finishing in the top ten were Jacob Stupak (8th) and Sam Blechman (10th). Rounding out the top seven was Jacob Greco (22nd), Bobby Lutz (32nd), Mark Hartigan (38th), and Zack Deible (44th).
Out of the four races, NAXC grabbed three first place team finishes and one second. Complete results came be found at http://www.runhigh.com/2015RESULTS/R092615AA.html.
The teams are looking forward to the next competition against section rivals Seneca Valley and North Hills this Tuesday at Seneca Valley.