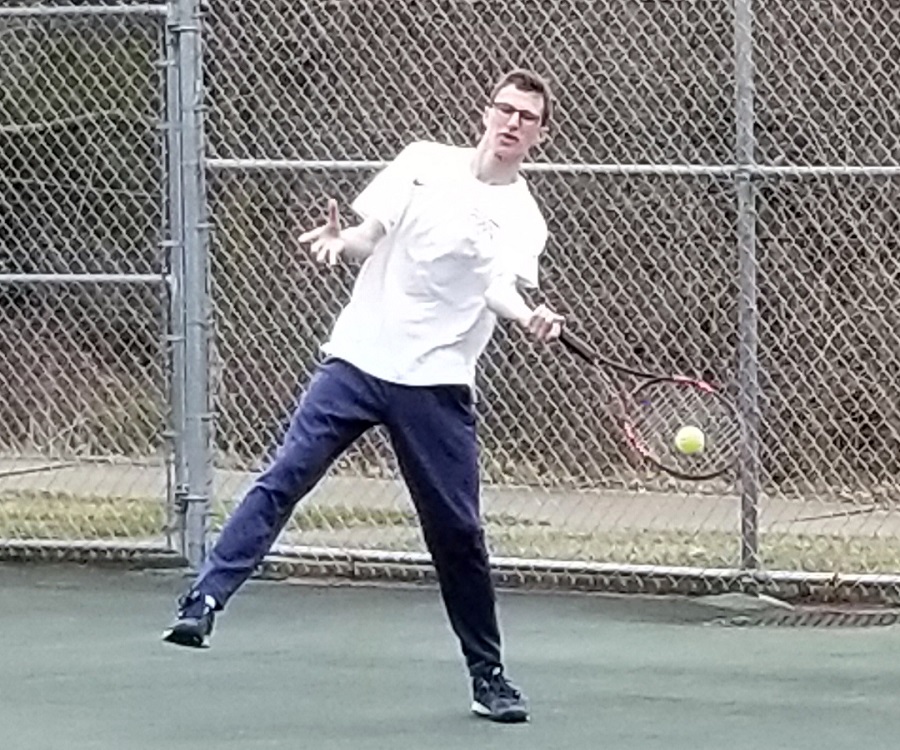 Tigers Defeat Moon 4-1 in Section 2 Contest
The Tigers traveled to the outer reaches of the Section 2 boundaries Thursday afternoon to take on the Moon Area Tigers. When the dust settled the NA Tigers found the win column with a 4-1 victory.
Junior Ethan Vodovotz opened the scoring with a straight set win at number three singles, the second consecutive day in which he did not lose a game. Seniors Mark Chuirazzi and Jerry Huang followed up with another straight set win, at number one doubles. The clincher came from number two doubles where freshman Atharva Sumant and senior Rohan Cowlagi dominated in another straight setter. Senior Soureesh Moturi quietly continued his exceptional season with a dominating win over Moon's seasoned number two, Avant Shetty. Junior Ven Naik found himself in the only three set match of the day where he fell to Nick Magnelli at number one singles. The win improves the Tigers' record to 9-0 overall, including a 5-0 mark in Section 2 play.
The Tigers continue play Friday afternoon in an important exhibition match against perennial powerhouse, Peters Township. The starting time is scheduled for 3:30 PM on the NASH courts.
Match Summary – 04/04/19
North Allegheny—4  Moon Area–1
Singles
#1 Nick Mangelli (M) def. Ven Naik (NA) 5-7, 6-0, 6-0
#2 Soureesh Moturi (NA) def. Avant Shetty (M) 6-2, 6-1
#3 Ethan Vodovotz (NA) def. Rohan Maheshwari (M) 6-0, 6-0
Doubles
#1 Mark Chuirazzi/Jerry Huang (NA) def. Vikku Mallikarjin/Arun Guduru  (M) 6-1, 6-0
#2 Atharva Sumant/Rohan Cowlagi (NA) def. Brian Ruppel/Gautam Pulivarthi (M)  6-0, 6-2