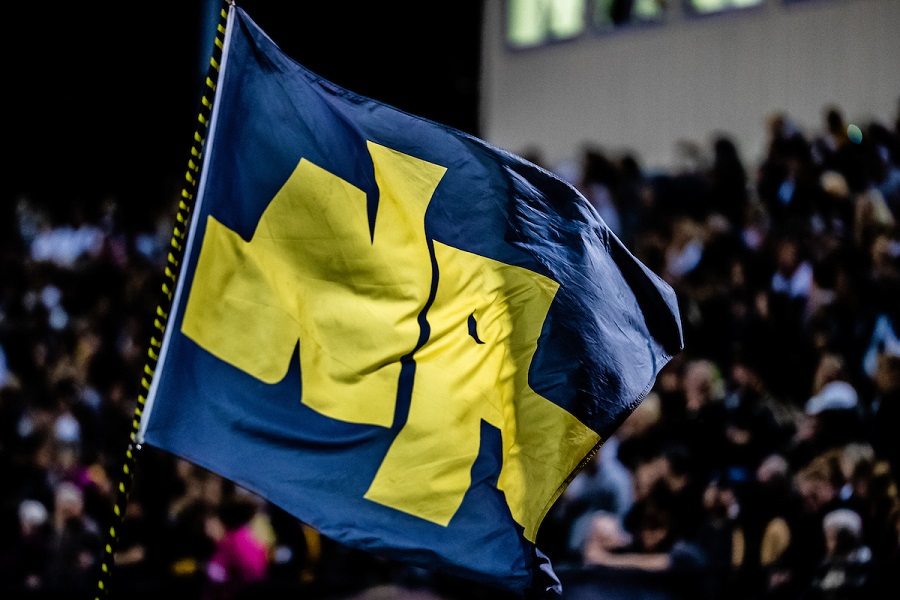 NA To Kickoff 2019 Season Tonight Against Friendship Collegiate Academy
The North Allegheny Tigers will kickoff the 2019 season tonight with a Week Zero matchup with Friendship Collegiate Academy (D.C.) at 8:00 p.m. The contest is the second of two to be played at Newman Stadium as part of the Western Pennsylvania vs. Everyone Football Showcase this weekend. There will also be six games hosted at Woodland Hills' Wolvarena in Turtle Creek in conjunction with the event. For a full schedule, click here.
North Allegheny is coming off a 10-1 season and a regular season Class 6A conference title in 2018. Friendship Collegiate Academy won the DCSAA Class AA state championship with a 10-3 mark and a 13-0 triumph over H.D. Woodson in the 2018 title game.
FCA is led by sixth-year head coach Mike Hunter and is a national powerhouse in the Washington D.C. area. Since the berth of their football program in 2004, the Knights have won three state championships (2012, 2016 and 2018) and have been produced a bevy of Division I athletes. The Pittsburgh Steelers seventh-round draft pick this spring, offensive lineman Derwin Gray out of the University of Maryland, is an FCA product. Current NFL defensive end with the Chicago Bears, Eddie Goldman, is an alumnus from FCA.
On the current FCA roster, there are five Division I recruits including linebacker Jalen McLeod, who recently committed to Appalachian State University. Other D-I prospects include defensive back Kareem Harris, linebacker Ryan Jones, linebacker Ahmed Bailey, and running back Kevon Campbell.
North Allegheny also has its fair share of top-flight talent and is once again one of the top contenders in Class 6A entering the season, along with Central Catholic, Pine-Richland and Seneca Valley.
Beginning on offense, the Tigers return starting quarterback Ben Petschke, who passed for 664 yards and seven touchdowns last season. The receiving corps is led by a pair of future Division I talents. Princeton commit, Luke Colella, was a Big 56 all-conference honorable mention all-purpose back with a combined 400 yards of rushing and receiving yards and three touchdowns. At the other wideout spot is junior Khalil Dinkins, who received offers from Akron and Toledo.
Second-team all-conference tailback Percise Colon returns after posting 438 yards and eight touchdowns on the ground a year ago. After finishing as the second-leading rusher last season, Colon is eager for his opportunity as the Tigers primary ball carrier. At fullback, juniors Brady Leczo and J.P. Cantu will get the call on opening night.
For a team that prefers to punish opponents with its ground game, the offensive line play is paramount and is headlined by Harvard commit Jacob Lugg at left tackle and center Ben Grafton, a second-team all-conference pick last season. Others that will see time on the line of scrimmage will include Mike Dorn, Gabe Diulus, Austine Huebner and Jack Turner. At tight end, Sam Sheridan, Amosis Porter, Braden Prekop and Nathan Hoke will be valuable members of the block party as well.
On defense, Amosis Porter received second-team all-conference honors at linebacker last season and led North Allegheny with eight sacks. Porter has offers from Nevade and Toledo. Also starting at linebacker will be Dinkins, Prekop and Hoke.
The defensive front will be anchored by Sheridan, Grafton and Hayden Sheets. Sheridan has a Division I offer from Rhode Island. Starting in secondary are Colon, Colella, Justus Gildon and Ben Rohan.
The special team unit will feature Petschke as the NA punter and Brandon Persad as the place kicker. Colella and Colon will be factors in the return game. The Tigers are led by 15th-year head coach Art Walker, who boasts an overall record of 197-58 and five WPIAL titles (three with North Allegheny.) Walker also spent 1998-2004 at Central Catholic prior to coming to NA.
Kickoff for tonight's season opener between North Allegheny and Friendship Collegiate Academy is slated for 8:00 p.m. at Newman Stadium. As always, you can listen to tonight's game live on the North Allegheny Sports Network with Randy Gore and Rick Meister. The pregame show, including an interview with head coach Art Walker, begins at 7:40 p.m. To listen to tonight's broadcast, click here.