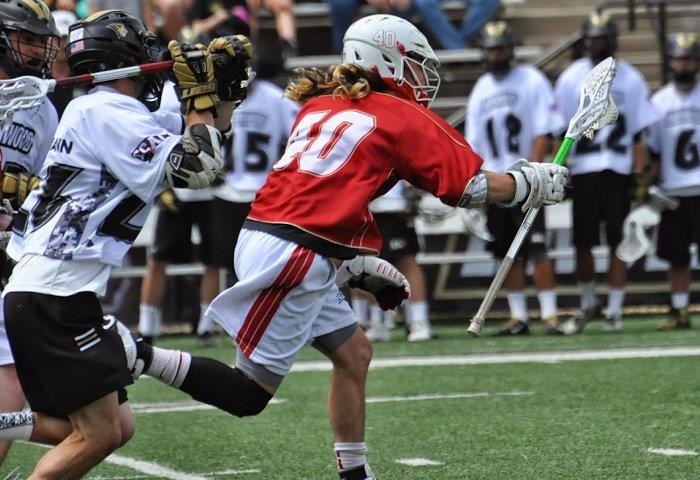 Anthony Peluso Selected as D-II All-American
Former North Allegheny lacrosse player Anthony Peluso has earned All-American status at Seton Hill University. Peluso, a graduate of North Allegheny in 2012 and also a hard-hitting linebacker on the Tigers football team, was one of two members of the Seton Hill men's lacrosse program to garner All-American honors from the United States Intercollegiate Lacrosse Association (USILA). Peluso, a junior specialist, and senior midfielder Dylan Gelven both earned ThirdTteam honors. It's the first All-American honor for Peluso while Gelven was a third team selection last season. Gelven and Peluso were both also named to the All-ECAC First Team. Gelven is a two time All ECAC selection. Peluso was an All-ECAC Tournament selection as a specialist.
Peluso won 67% of his faceoffs this season (204 of 305) including the ECAC playoffs. That was the fifth best percentage in Division II this season. Peluso also added a goal and an assist. He also had a team-high 77 ground balls. Peluso was also a three-time ECAC specialist of the week award winner this season and Lacrosse Magazines' Player of the week for the 2nd week of April.