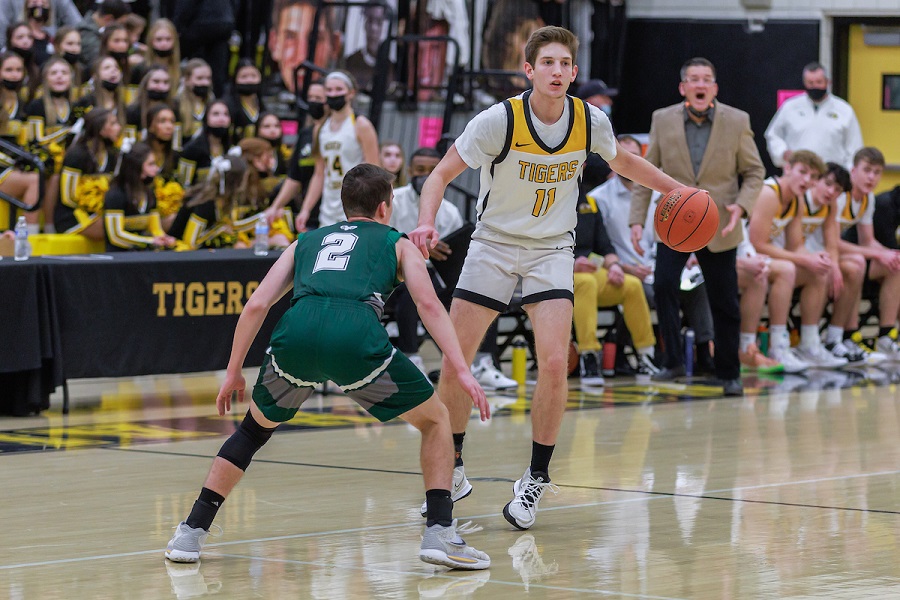 Big 56 Picks Four Tigers All-Section, Matt McDonough Named First-Team
Four members of the North Allegheny boys' basketball team have been named to the Big 56 Conference all-section team for Section 1-6A, including one first-team selection.
After collecting second-team honors last season, senior Matt McDonough earned first-team all-section accolades on Monday. McDonough was North Allegheny's leader in scoring (17.3 ppg), steals (51) and 3-pointers made (76). He also shot 37.6 percent from beyond the arc and led the Tigers in free-throw percentage, shooting at a 77.9 percent clip.
Joining McDonough on the all-section list were senior guards Kolin Dinkins and Robby Jones, and sophomore forward Joey Dopirak. Dinkins averaged 5.7 points per game and finished third on the team in rebounding with 84 total rebounds. Jones was NA third leading scorer (10.8 ppg) and was second on the squad in 3-pointers made (35). Dopirak was North Allegheny's top rebounder with 122 total boards and finished second on the team in scoring (12.8 ppg). For a look at the entire all-section field in Class 6A boys' basketball, click here.
All four players were instrumental in North Allegheny's 15-9 overall record and fourth straight appearance in the WPIAL playoffs.