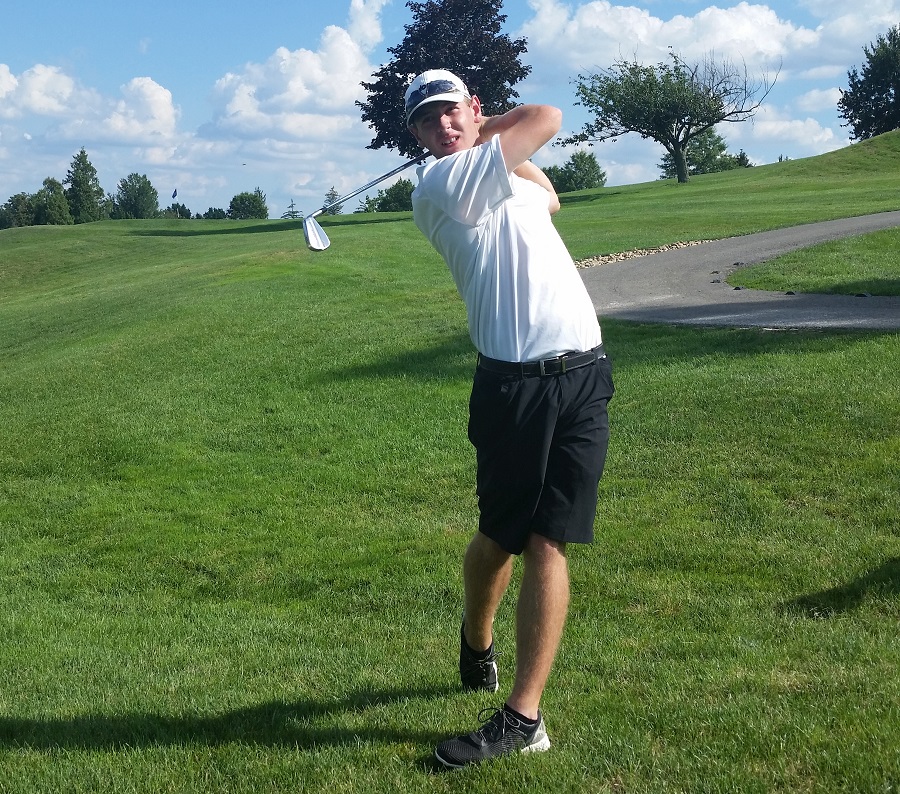 Boys' Golf Tees Off 2016 Season With Win Over Hampton
The 2016 fall sports schedule teed off on Thursday afternoon with the North Allegheny boys' golf team prevailing over the Hampton Talbots, 189-203, in a non-section match at Wildwood Country Club. The Tigers earned the road victory with the help of junior Luke Minsky who led the way with a 1-over par 35.
Sophomore Adam Hendrickson had a good showing by shooting a 37. Ryan Dougherty and David Mrazik chipped in by each shooting a 38. Julian Rau added a 40 to round out the scoring. The non-section match was determined using the best 5 out of 8 scores. Hampton was led by Justin Griffith's 37.
Following the season opening win, the Tigers are at home today and will host Mars and Blackhawk in a tri-match that begins at 4:00 p.m.
Match Summary

NORTH ALLEGHENY - 189
HAMPTON - 203


NORTH ALLEGHENY
SCORE
HAMPTON
SCORE
Luke Minsky
36*
Justin Griffith
37*
David Mrazik
38*
Ben Huber
40*
Ryan Dougherty
38*
Dan Grob
43*
Julian Rau
40*
Matt Duch
43*
Adam Hendrickson
37*
Nathan Johnstonbaugh
40*
Tyler Dougherty
43
Kyle Reese
43
Kyle Dewey
41
Conor Evans
45
Pat Narduzzi
43
Jordan Zavroski
47
TOTAL
189
203