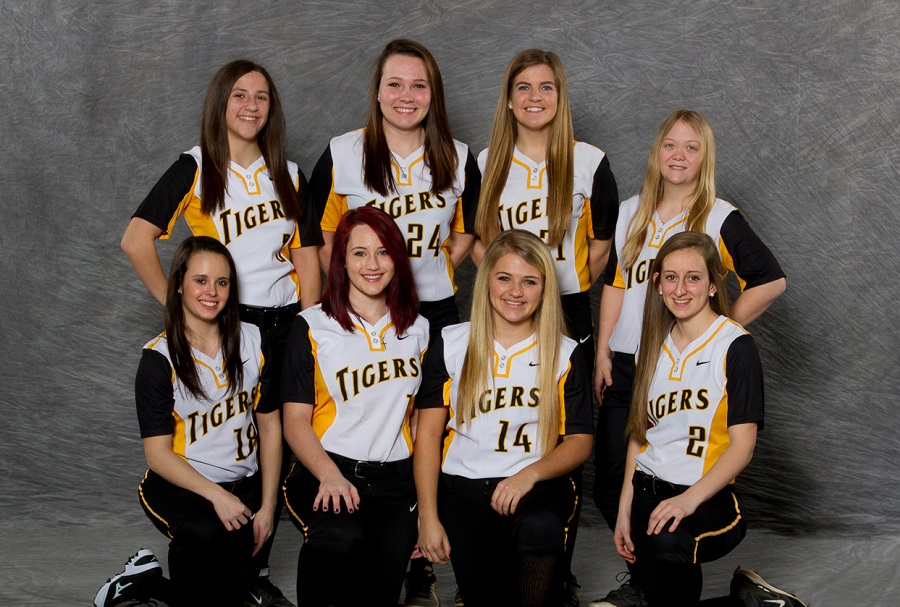 College Softball On The Horizon For 5 NA Seniors
Five of North Allegheny's eight seniors will continue their softball careers at the collegiate level next season. The 2015 Tigers team posted a 22-3 record, won a Section 3-AAAA crown and reached the WPIAL championship and PIAA quarterfinals. The NA seniors were a large part of the team's success and we wish them the best of luck in their future endeavors.
The Lady Tigers that will be continuing their playing careers next season are Laura Cotter (Indiana University of Pennsylvania), Mackenzie Gostomski (Saint Vincent College), Olivia Schweiger (John Carroll University), Emily Hogan (Coast Guard Academy) and Logann Woodley (Washington & Jefferson College).
Centerfielder Laura Cotter was an All-Section 3 First-Team selection and boasted a team-high .412 batting average this season. The speedy lead-off hitter also led the team in hits (35), runs scored (23) and walks (11).
Along with Cotter, Emily Hogan was an All-Section 3 First-Team pick with a batting average of .304 and 14 RBI. Hogan also displayed outstanding defense at the second base position. She has already left for basic training in the Coast Guard.
Outfielder Mackenzie Gostomski earned Second Team laurels on the All-Section 3 squad and finished the year with a .368 average and ranked near the top of the team's RBI list with 20.
Logann Woodley will join a W&J softball program that is just two years removed from winning a Presidents' Athletic Conference championship. She concluded the 2015 season with a .377 average and 12 RBI.
Olivia Schweiger anchored the hot corner for the Tigers last season and hopes to add athleticism and defense to the softball program at John Carroll.