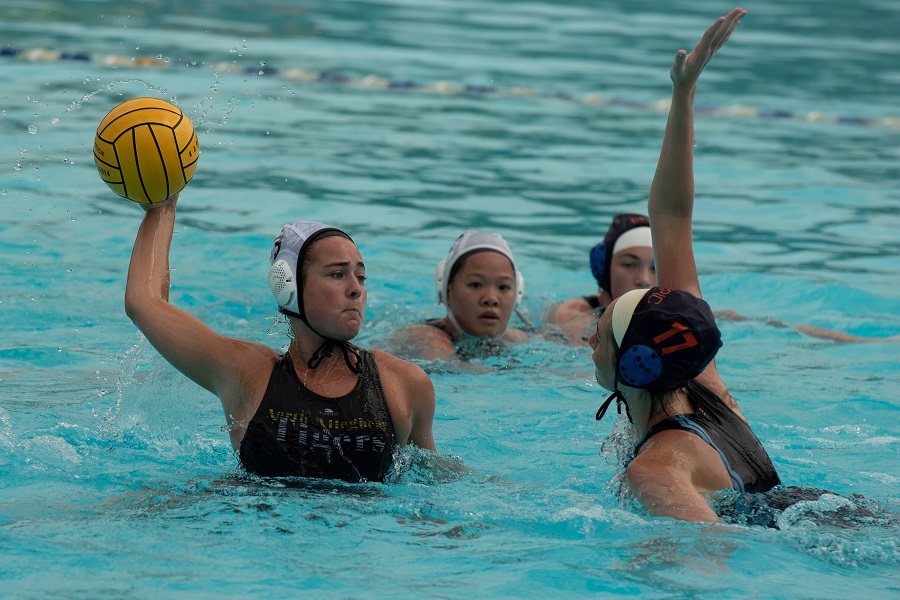 Convincing Debut For NA Water Polo At McDowell Cup
In an impressive season debut, the North Allegheny boys' and girls' water polo teams both went undefeated at the McDowell Cup on Saturday in Erie. The NA Boys swept Catherdral Prep and McDowell, while the Lady Tigers rolled past McDowell, Villa Maria and Upper Arlington.
The NA Boys began the tournament with a convincing 17-8 triumph over Cathedral Prep. Juniors Sean McClellan and Ben Gavran sparked with offense with five goals apiece and a combined five assists as the Tigers jumped to a 12-2 lead by halftime. Junior captain Keller Sens added a hat trick, while junior Asher Jones netted a pair of goals. Junior Nico Jacobs-Alarcon, and sophomores Camden Wright and Jonathan Mowry also chipped in with a goal. In net, junior Eliot Maravich made 11 saves to earn the win.
With another dominating effort, the NA Boys opened up an 11-0 advantage at the half and coasted to a 14-2 victory against host McDowell. The homestanding Trojans were no match for NA in this one as Sens led the way with four goals, and Wright, McClellan and Gavran each tallied a hat trick. McClellan posted a team-best five steals and Mowry added a goal as well. Maravich again picked up the victory with 15 saves.
The Lady Tigers were equally as impressive and opened the tournament with a 13-9 win over McDowell. Senior captain Anna Kegel had an outstanding all-around performance in the contest, leading the team with six goals and added four steals and two assists. Kegel's four steals were tied for the team lead with junior Rebecca Melanson, who also corralled four thefts while posting a hat trick offensively. Senior captain Emma Donnelly netted a pair of goals, while Sharon Li and Jamie Palone chipped in with one goal each. Sophomore Izzie Trunzo got the start in net and stonewalled the Trojans with 13 saves.
Led by Melanson's seven-goal and six-assist performance in game two, the Lady Tigers rolled to a 14-7 win over Villa Maria. Kegel was an offensive catalyst as well with five goals and four assists. Li and Donnelly scored goals and senior Natalie Marquiss posted a team-high four steals. Trunzo picked up the win with seven saves.
In the finale, the NA Girls earned a hard-fought 9-7 triumph in a non-conference matchup against Upper Arlington (OH). Kegel and Melanson once more sparked the offense with five and three goals, respectively. Donnelly netted one marker and Marquiss led the defense with five steals. Trunzo made 10 stops in the victory.
Following Saturday's season debut, the NA Boys sit at 2-0 overall and the Lady Tigers are 3-0 on the young season. North Allegheny will host the Tiger Classic on Saturday beginning at 8:00 a.m.