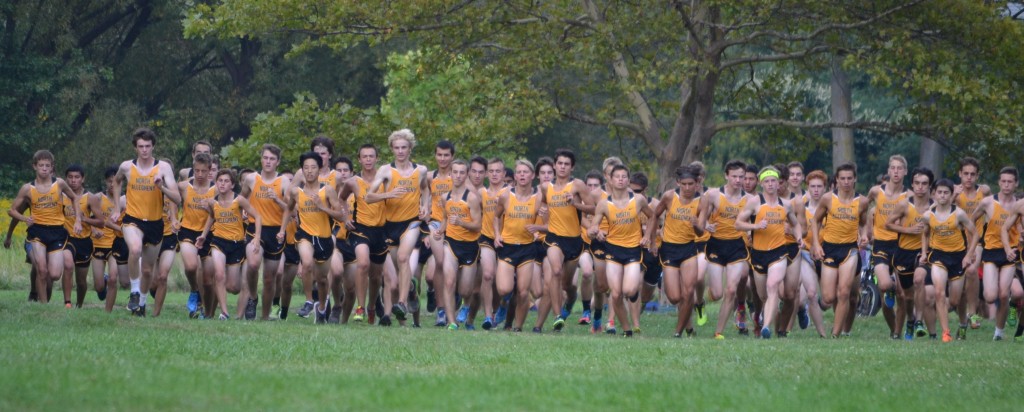 Cross Country Begins Season With Split
The cross country teams traveled north to Frontier Park in Erie, PA this Tuesday for the first non-section meet of the season.
The boy's squad had a dominant performance over Erie Cathedral Prep, with a score of 15-48.  The defending state champs were led by Marc Migliozzi, Sam Blechman, Zach Deible, Jacob Greco, and Bobby Lutz who all finished in the top five.  Rounding out the top seven were Mark Hartigan and Clark Smith.
The girl's team fought hard against an excellent Villa Maria squad, but came up short (33-24).  Taking first overall in the race was sophomore sensation Clara Savchik.  She was followed by freshman Ally Meehan and Junior Madissen Steiner.  Rounding out the top seven for the lady tigers was Kara Daggett, Tess Wright, Caroline Silay, and Katherine Smolinski.
This Saturday, both teams look forward to the first invitational of the season.  Both squads will travel to Schenley Park for the Red, White and Blue Invitational where they will compete against many of the best teams in the tri-state area.