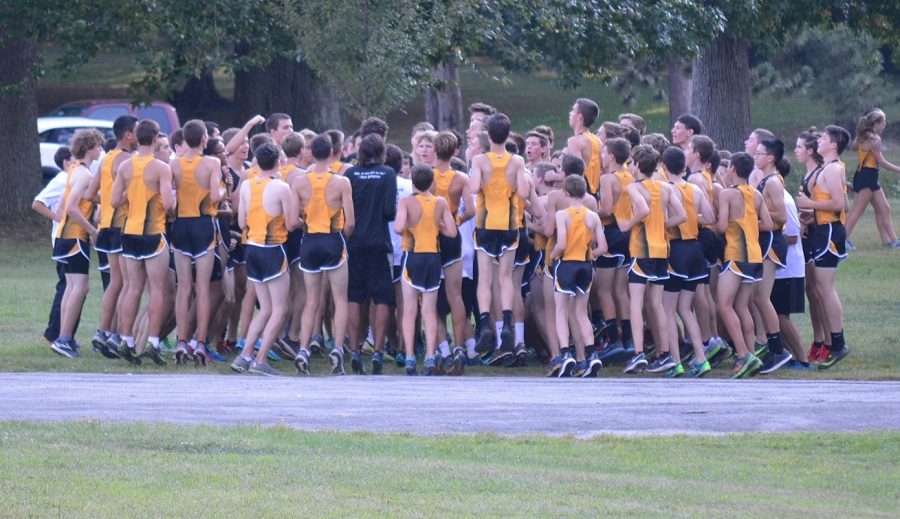 Cross Country Sweeps Tri-Meet With Butler, Knoch
NAXC travelled to Butler on Monday to face off against section rivals, Butler and Knoch.  Both boys and girls teams left 2-0.
In the girls' race, the Tigers took the top three spots.  Leading them to victory was sophomore Ally Meehan with a terrific effort.  Junior Tess Wright and freshman Hannah Lindgren weren't far behind, taking second and third place respectively.  Ally Christy finished fifth in the race (fourth for NA) and freshmen Abby Mensch and Hannah Spellman both had breakout performances, finishing sixth and seventh.   Junior Tess Christensen finalized the point scorers for the day, finishing 12th overall and seventh for NA.  The Tigers overpowered the Golden Tornadoes, 16-45, and the Knights, 17-45.
In the boys' race, NA had a dominant performance and took spots 2-9 and 18 out of the top 20.  The trailblazer for the Tigers was senior Zach Deible who was followed closely by teammates Bobby Lutz (senior), Mark Hartigan (senior), Jacob Greco (senior), Luke Turkovich (sophomore), T. J. Robinson (junior), and Clark Smith (senior).  The NA boys won 20-43 versus Butler and 15-50 versus Knoch (perfect score).
The Tigers will get a chance to recover after racing twice in three days before traveling to Boardman, Ohio for the Spartan Invitation on Saturday.