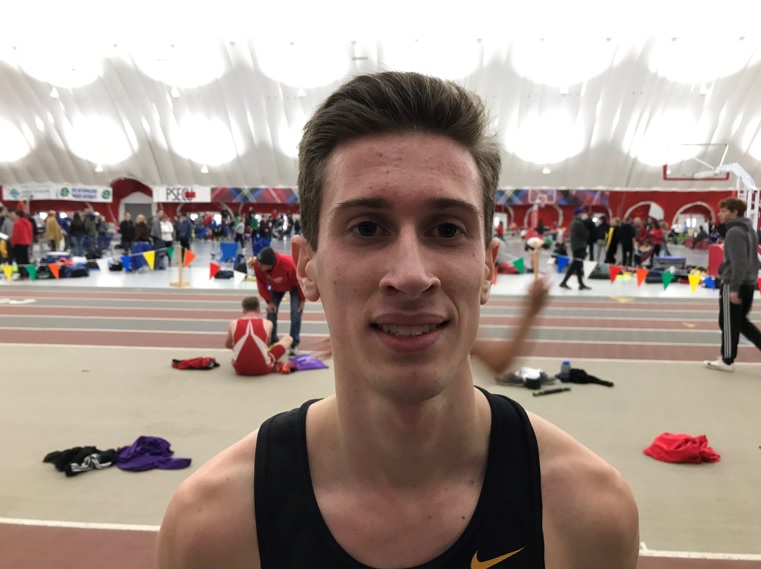 Daniel McGoey wins Gold At TSTCA Championship
The North Allegheny indoor track and field team had a strong showing at the TSTCA championship at Edinboro University on Saturday.
The highlight of the day was junior Daniel McGoey's gold medal performance in the 3000-meter run, turning in a time 8:52.83. Senior Zach Kinne claimed silver in the one-mile run with a time of 4:19.42.
For the Lady Tigers, sophomore Keeley Misutka took sixth place in the one-mile run, posting a time of 5:18.25. The relay team in the 4×200 meter finished in 8th place as well.
For a complete look at the results from the TSTCA championship, click here.