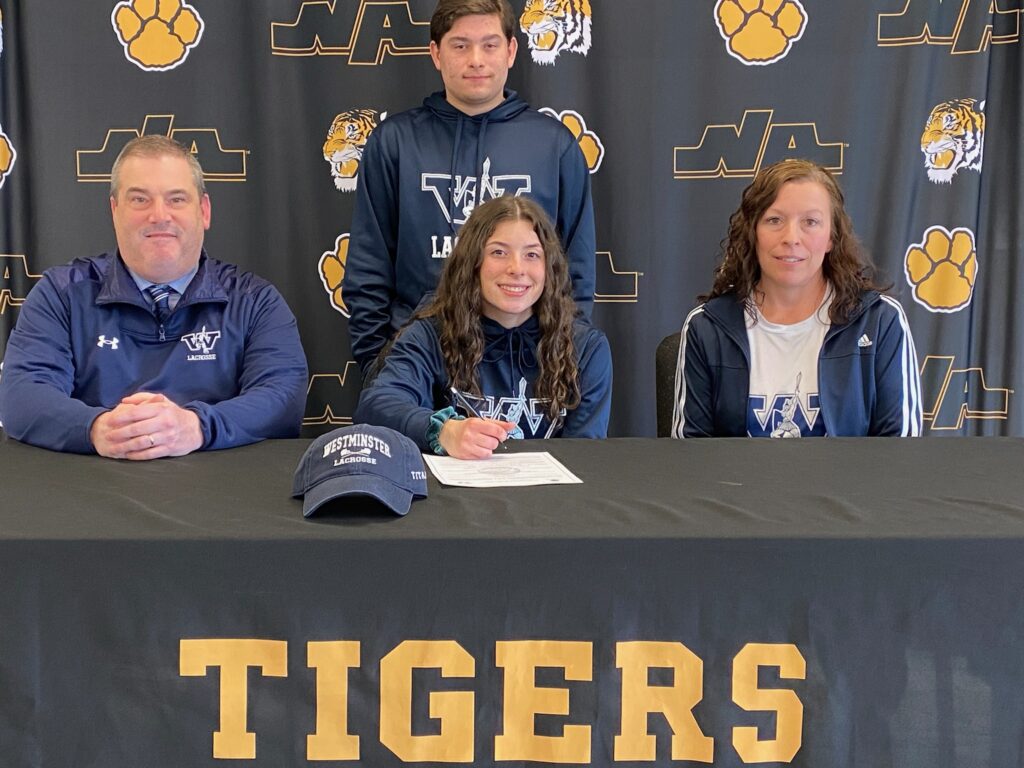 Emma Lafayette Tabs Westminster For College Lacrosse
North Allegheny senior girls' lacrosse player, Emma Lafayette, signed her letter of intent on Thursday to continue her athletic and academic career at Westminster College in New Wilmington, PA.
Lafayette is a four-year varsity attack for the Tigers and helped the team reach the WPIAL Class 3A quarterfinals last season with a 15-4 record. The 15 wins were the most in a single season in program history.
Lafayette will join a Westminster College program in the NCAA Division III Presidents' Athletic Conference that is led by head coach Bethany Snider. The Titans are a perennial contender for the PAC crown and won the conference's inaugural women's lacrosse championship in 2019.
Lafayette will major in Nursing at Westminster. She is pictured above with her parents Mike and Tracey Lafayette, along with brother Cameron Lafayette.