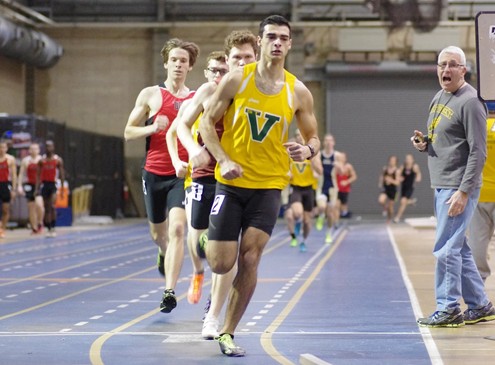 Former Tiger Sets New Track Record At St. Vincent College
Former North Allegheny Track athlete Vince Tonzo is continuing his successful career at St. Vincent College in Latrobe. This weekend, Tonzo set a new school record in the 800 meters, representing Saint Vincent in the Jesse Owens Invitational, hosted by Ohio State University. Tonzo, competing against a field made up of almost exclusively NCAA Division I runners, finished second in his heat, and 6th overall among a field of 33.  He was timed in 1:51.39.
During the indoor track season, Tonzo was selected as the PAC Men's Track Athlete of the Week on January 19. Tonzo ran to a first-place finish in the mile run (4:31.37) at the West Virginia Invitational Saturday, highlighting Saint Vincent's first-ever varsity indoor meet. The junior runner also competed on the 4×400 relay team that posted a second-place time of 3:39.21 in the event.