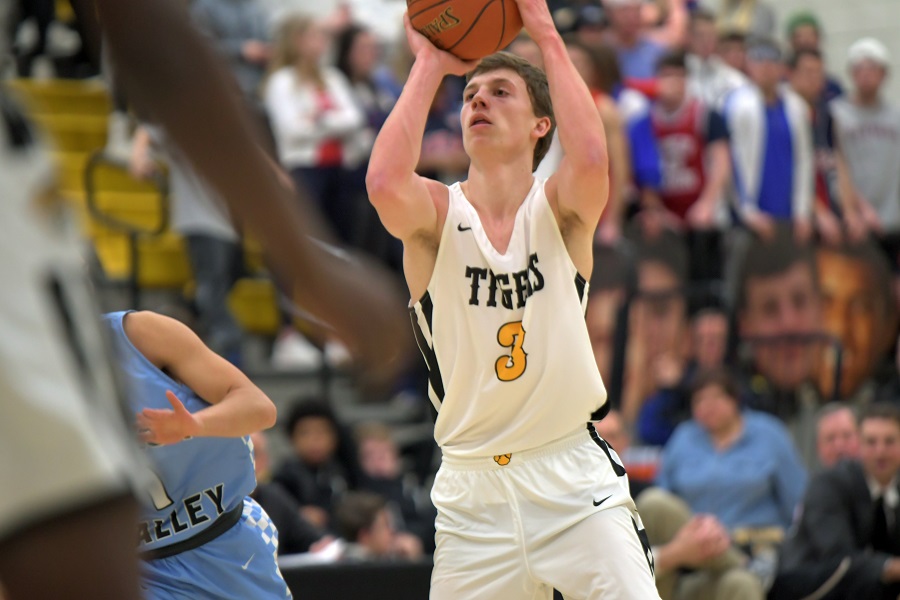 Four Tigers Earn All-Section Laurels
The Big 56 Conference all-section teams were announced on Monday and the North Allegheny boys' basketball team had four players receive All-Section 1-6A accolades.
Junior guard Mike Iuzzolino, the Tigers leading scorer with 13.6 points per game, received first-team honors. Iuzzolino also leads the team in 3-pointers (50) and 3-point shooting percentage (41.7).
Senior forward Nico Erimias earned second-team laurels. Erimias averages 10.1 points per game and paces the team with 15 blocks and 36 assists.
Honorable mention honorees included senior guards Walker Davidson and Mike Egnaczyk. A valuable defender, Davidson leads the Tigers with 29 steals and adds 5.9 points per game offensively. Egnaczyk averages 8.4 points per game and shoots at a 48-percent (20 of 43) clip on 3-pointers.
For a look at the entire list of Big 56 Conference all-section players, click here.