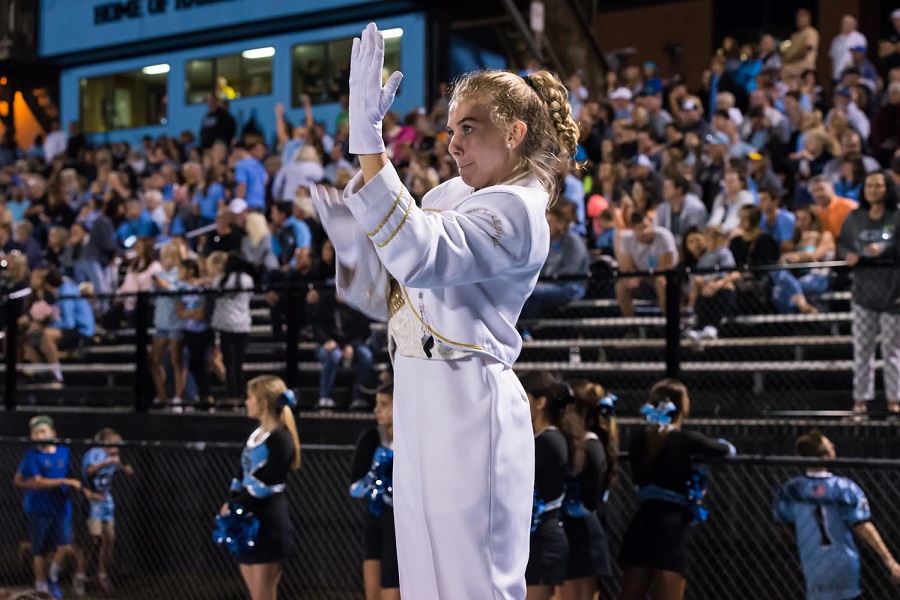 Georgiana Thomas Scholarship Recipient: Senior Megan Rees
They've marched locally, regionally and even in our nation's capital. Playing at marquee events like the 56th Inaugural Parade and the Kentucky Derby Pegasus Parade, the nationally renowned North Allegheny "Tiger" Marching Band performs with the same elite standard for excellence that is maintained in North Allegheny classrooms and on athletic fields. Epitomizing that standard is senior drum major Megan Rees.
A four-year member of the high school marching band, Rees plays clarinet for the band as well as the North Allegheny orchestra. As drum major, Rees is essentially the field conductor, commanding and directing the band during performances. She leads the nearly 300-member marching band through band camp, practices, parades and football games, just to name a few.
"You have to really empathize and sympathize with everyone in band," said Rees of her position as drum major. "You have to be their leader and inspire them and push them forward musically and athletically.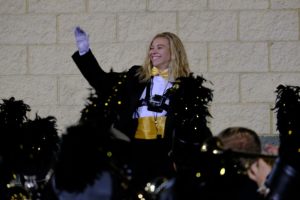 "I just love inspiring underclassmen and I love what the past drum majors have done for me. I just wanted to do the same thing for all the younger kids in band."
While juggling the massive hours of practice required for band, Rees has maintained a cumulative GPA above a 4.0 for every semester of her high school career. She is a member of the National English Honor Society and has earned UBO Scholar Athlete Awards and Athletic Director All-Academic Awards in each of the last four years. For her outstanding accomplishments in band and in the classroom, Rees was selected by the North Allegheny Unified Boosters Organization as a recipient of the 2020 Georgiana Thomas Scholarship.
"I'm beyond honored to be named the Georgiana Thomas Scholarship winner this year. I know marching band members usually aren't winners of this scholarship so it was really, really special this year for me to show that marching band members can be athletes too."
Beginning with band camp in August, the preparation for a lengthy performance season commences. During the two-week camp, from 8 a.m. to 4 p.m., the band endures the grueling summer sun to practice their routines for the stands, halftime show and parades.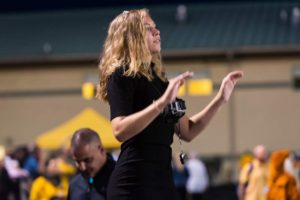 "It's tons and tons of music. Upon that, we go outside and learn how to properly march and march backwards. All this while holding your instrument and playing it at the same time – and the music that we play is a lot harder than you think – and playing it while marching is quite a task."
The demands of practice don't end with band camp but continue through November and resume in March for preparation for the annual spring trip, which has taken the band to places like Virginia Beach and the Grand Ole Opry in Nashville in recent years. Of the many illustrious events the "Tiger" Marching Band has performed, Rees' favorite was the Stanley Cup Parade in 2017 to celebrate the NHL champion Pittsburgh Penguins in the city's downtown.
"It was late June…and it was so hot but it felt so special because of all the people around. You came around Pittsburgh's street corners and you saw people dangling from the parking garages screaming and clapping. It was so amazing."
Taking up the clarinet in fourth grade, Rees grew up idolizing her older brother, Matt, who is currently a sophomore Music Education Major at Slippery Rock.
"My brother really inspired me…I definitely looked up to him when we were both in high school. He was always known as 'The Legend' because he was so good at trumpet. Everybody loved him and I wanted to be just like him."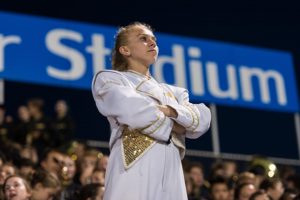 Along with music, another passion for Rees is photography. She is the Vice President of the North Allegheny Photography Club and the Photo Editor for the school newspaper and NA Yearbook. With a great eye for detail, Rees was won several awards including the 2020 Student Keystone Press Award in the Photo Stories category, taking home first place and honorable mention honors.
Rees' interest in photography began in seventh grade at her family's lake house in Pymatuning while capturing a picturesque sunset reflecting off the lake.
"I had so much fun doing that, that my Mom decided to buy me a camera. From there I started taking pictures of sunsets, people and landscapes. Once I got into high school, I really delved deeper into that."
Next year, Rees will study in Commercial Photography at Ohio University. She is also considering joining the Ohio University Marching 110.
---
The Georgiana Thomas Scholarship was created to recognize a North Allegheny senior rostered-athlete or marching band member, who achieves academic excellence, displays leadership qualities, and makes a commitment to others through volunteer service to school and/or community. This is a one-time scholarship of $1000.00.