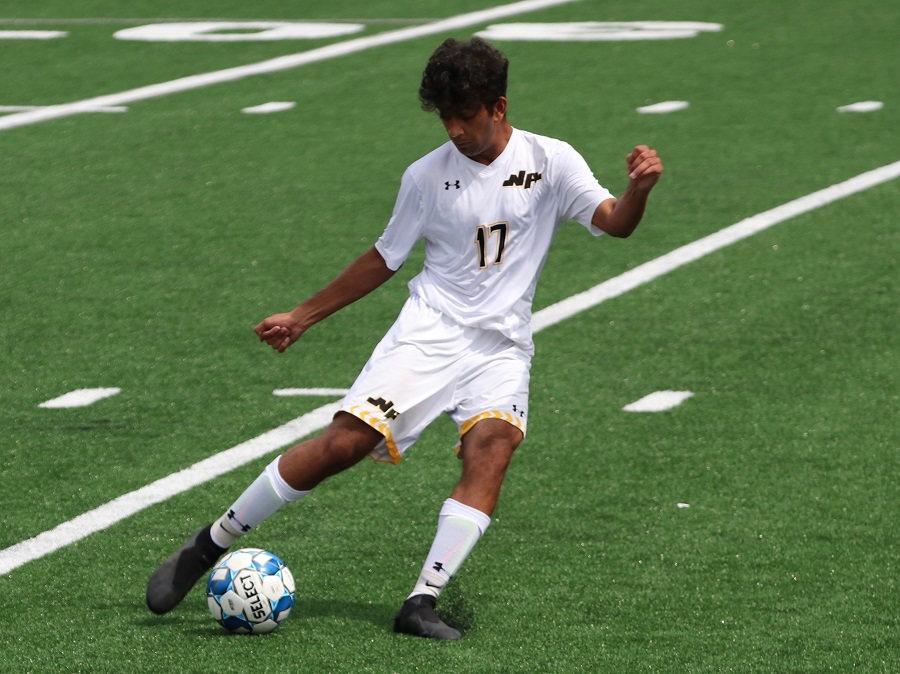 Georgiana Thomas Scholarship Recipient: Senior Saif Ali
As a youngster, senior Saif Ali had a seemingly ceaseless source of energy. By the age of three, his mother signed him up for youth soccer and Ali's affinity for the sport was born.
"When I was little, my Mom saw that I loved to run around so she signed me up and from there on, it was kind of an addiction," said Ali. "I really loved to play soccer and did everything with it. Almost all of my friends are soccer based. It really was a gateway to who I am today."
For the last four years, Ali has been a member of the North Allegheny boys' soccer team, while also balancing club soccer and elite grades in the classroom. For his cumulative achievements on the pitch and in the classroom, Ali was selected by the North Allegheny United Boosters Organization as a recipient of the Georgiana Thomas Scholarship.
"It's a great honor and a great privilege to be recognized. I think the UBO is an amazing thing. It's made a great impact in not only my life, but all of my friends in athletics."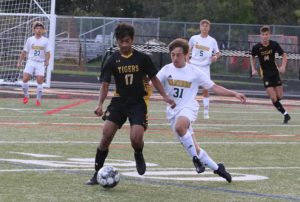 On the soccer pitch, one of the finest moments of Ali's career occurred on Oct. 8 in the final home game of the 2019 regular season against Shaler. The Tigers trounced the Titans by an 11-2 decision and clinched a playoff berth for a 10th consecutive year. In the victory, Ali scored the first goal of his varsity career with a point-blank laser that capped the scoring. While it's one of the shining moments of his athletic career, the humble Ali credits one of his teammates for the goal.
"Justin Mericle played me the ball. It was a perfectly placed ball into the middle of the box. I buried it in the corner but it really was a play made by Justin Mericle…He's the one who created the play for me and I'm forever grateful for that. That was an amazing moment."
That same selfless approach that Ali brings to the field has also made him an innovative student and compassionate volunteer in the community. A shining example of that mindset is a project Ali worked on with two other students, developing a provisional patent for a drone that maximizes water sampling accuracy. The purpose of this drone is to test water in a more adequate and cost-effective way for underprivileged countries that have been affected by a natural disaster.
"We built this drone that can maximize the amount of accuracy in each (water) sample it gets – in basic terms, to be able to tell if something is contaminated or not contaminated."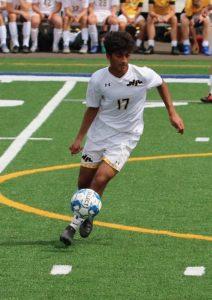 Among a bevy of achievements at North Allegheny, Ali is an AP scholar, a co-founder of the NA Ted Talk Club and the co-founder of Coding Cabin, an accomplishment he's extremely proud of.
"We found this method that had been implemented in the past called 'pair programming,' which is that two users can work together to program. We basically implemented an innovative way for users to live code together in an online terminal just like they do on a Google Doc, for example, except this is a compiler.
"We allowed students to have access to any information they want, the tools that could have to create any application they want, and basically allow them to get the platform to do anything they want with code."
Adding to the list of activities to which Ali is involved, he was elected Treasurer for the Senior Class of 2020 and he participated in DECA, placing first at the state level and was an international semifinalist. Additionally, he is an active member of Speech and Debate, placing in the top 16 at two national tournaments.
"It's been very rewarding. If you ask any of my friends, they'll know I'll be the first one to start an argument over anything," said Ali jokingly. "Speech and Debate was really an outlet for me to find my voice."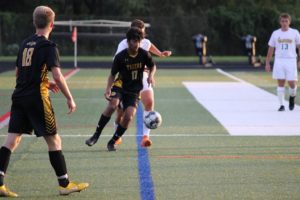 With the same fervor that he brings to the classroom, Ali's volunteering efforts are profound. He is a member of the National Honor Society and the Key Club. Outside of North Allegheny, Ali and his family volunteer at the Free Clinic of Braddock. The clinic was created to aid the community of Braddock following the shutdown of UPMC Braddock hospital in January of 2010. For his role, Ali developed software that sorts through medical data and maximizes efficiency in file access for staff.
With so many admirable accomplishments, Ali modestly deflects praise and focuses more on their effect in the community.
"I wouldn't say that I'm proud of my achievements as a whole but I'm proud of the impact my achievements have made… Everything that I did, probably had an impact on at least one person and that's what I'm most proud of."
Ali will continue his academic career at the University of California Berkeley. He will study Computer Science and is considering a double major with Economics.
---
The Georgiana Thomas Scholarship was created to recognize a North Allegheny senior rostered-athlete or marching band member, who achieves academic excellence, displays leadership qualities, and makes a commitment to others through volunteer service to school and/or community. This is a one-time scholarship of $1000.00.