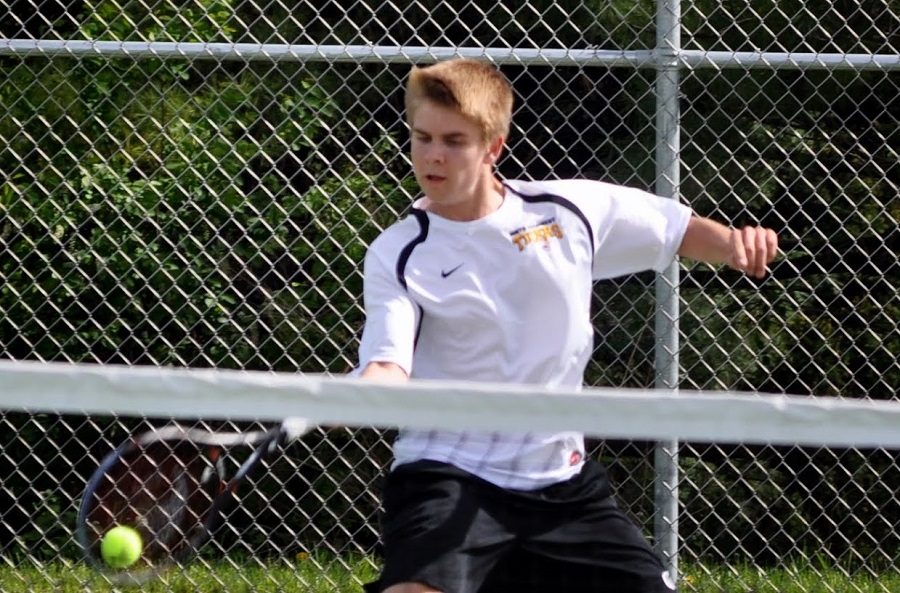 Goth, Isaacs Reach WPIAL Doubles Finals
On a rainy Monday, the WPIAL Doubles Tournament moved indoors to The Club at Monroeville, and when day one ended senior Kevin Goth and sophomore Jared Isaacs reached the championship round and also qualified for the PIAA Championship in Hershey, PA on May 23.   Senior Kylie Isaacs and sophomore Andrew Xu came close to joining their teammates in the semi-finals but fell just short on a day of outstanding tennis by the NA competitors.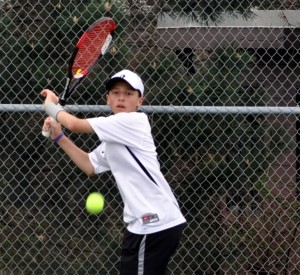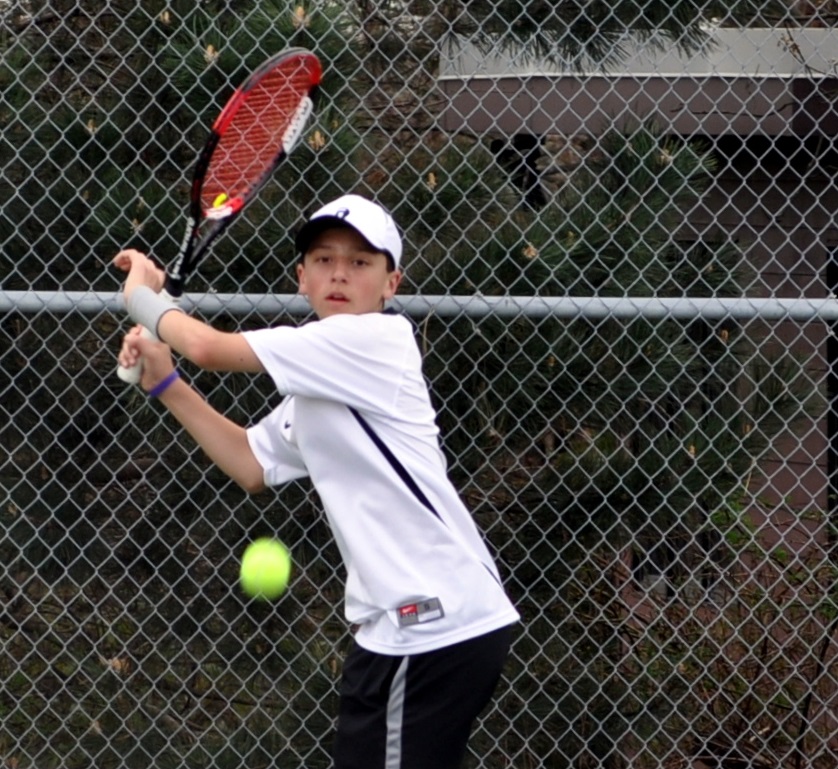 Goth and Isaacs (Jared) were seeded 3rd in the tourney and advanced to the semi-finals by beating Canon McMillan's #1 squad (14th seed) in the preliminary round and Peters Township's #1 squad (6th seed) in the quarterfinal round. From there they took on Shadyside Academy's #2 squad (and 10th overall seed) in the semis and won easily in straight sets to reach the championship.  Isaacs (Kylie) and Xu, seeded 12th in the tourney, defeated Upper St. Clair's #1 team (5th seed) of Fernando Escribens and Mike Russell in the preliminary round but fell in the quarters after stretching Pine-Richland's number one team (4th seed) by a 7-10 score.
Goth and Jared Isaacs will take on the winner of the other semi-final between Pine-Richland's #1 team and Shady Side Academy's #1 squad Tuesday afternoon at the Lakevue Racquet Club, with the match time scheduled for 2 PM.
North Allegheny Summary –AAA Section 2 Doubles Championship–Day One (4-28-14)
Preliminary Round
#3 Kevin Goth/Jared Isaacs (NA) def. #14 Chris Gladden/Mukunda Aithal (C. Mac) 10-5
#12 Kylie Isaacs/Andrew Xu (NA) def. #5 Fernando Escribens/Mike Russell (USC) 10-4
Quarterfinal Round
#3 Kevin Goth/Jared Isaacs (NA) def. #6 Mitch Kreider/Miguel Ascension (Ptrs. Twp.) 10-6
#4 Caleb Kramer/Ben Vinarski (P-R) def. #12 Kylie Isaacs/Andrew Xu (NA) 10-7
Semifinal Round
#3 Kevin Goth/Jared Isaacs (NA) def. #10 Henry Cohen/Derek Chen (SSA) 6-2, 6-3