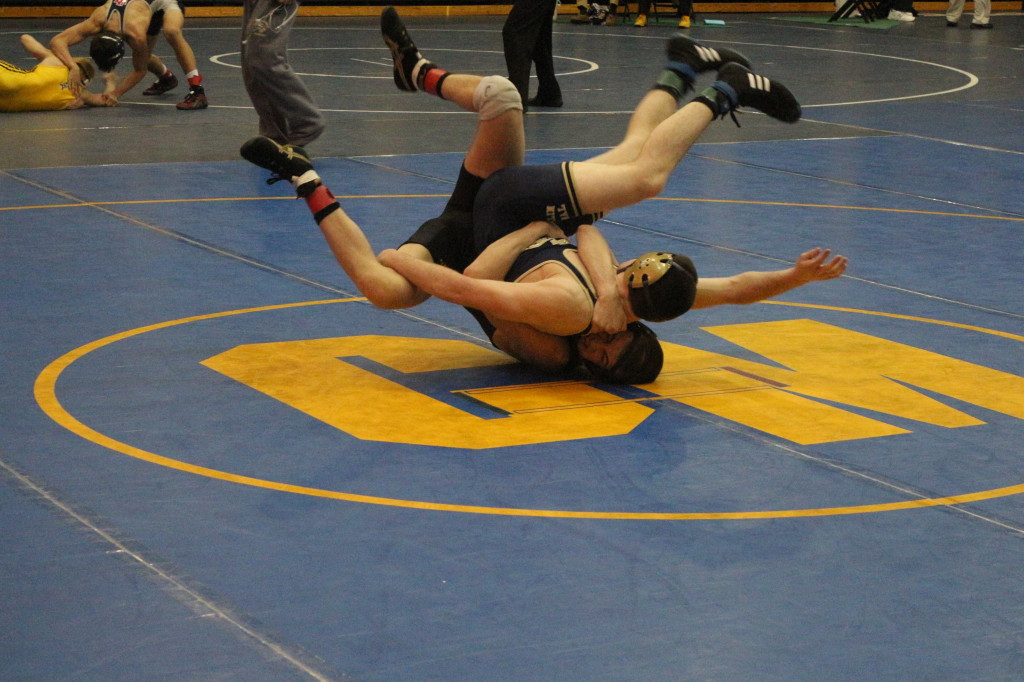 Hinkson Crowned County Champion, Tigers Take 2nd Place
At the annual Allegheny County Wrestling Tournament, the North Allegheny Tigers took second place with a team score of 168.5, falling just four points shy of tournament champion South Fayette. The Tigers crowned one champion at 138 pounds as Jake Hinkson defeated No. 7 Keagan Lawson of North Hills in the title bout. Hinkson repeated as county champion and is now a three-time finalist.
The Tigers had three other wrestlers reach the finals in their respective weight class, including Jake Downing (106), Jake Woodley (182) and Francis Duggan (195). It took a monumental effort from Greg Bulsak of South Park, the second-ranked wrestler in the state and the 14th-ranked wrestler in the nation, to defeat Woodley at 182 by a narrow 5-3 decision.
Woodley improved from seventh last year to garner silver this weekend, and Downing bumped up from a fourth place finish a year ago to take second on Sunday. It was the first County Tournament appearance for Duggan who is a transfer from Cumberland Valley.
Four other All-County wrestlers included Gabe Falo who took sixth at 113 pounds, Will Baierl who finished sixth at 132 pounds, Sean Kalmeyer who grabbed sixth at 152 pounds and Jacob Fritsch who claimed fifth place at 170 pounds. Jacob Smalley reached the round of 12 and fell one match shy of placing at 160 pounds in his first county tournament appearance.
North Allegheny will return to the mat on Wednesday night for the Section 3-AAA Team Tournament. The Tigers will open the action at 6:00 pm against host Shaler. You can listen to all of Wednesday's action live on the North Allegheny Sports Network.