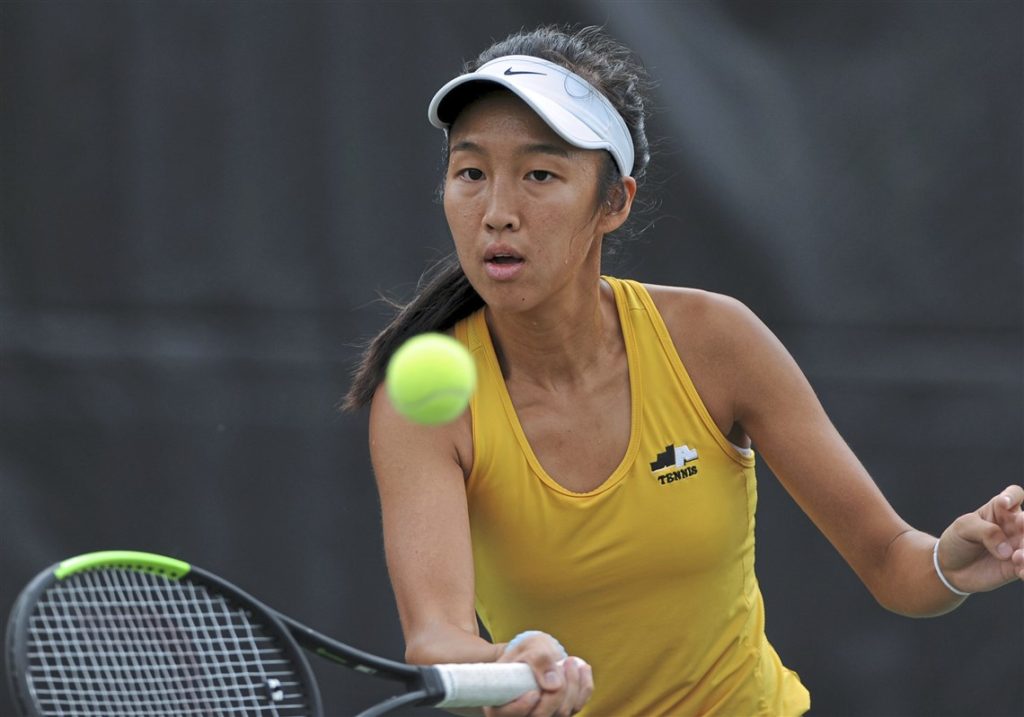 Huang Picks Up More Tennis Gold
Junior Ashley Huang has enjoyed her time in Hershey the past two weeks. A week after winning gold in the team championship with North Allegheny, Huang delivered in the individual championship to win her first PIAA title.
In the championship, Huang defeated Eliza Askarova of George Washington, 6-4, 3-6, 6-3.
In order to get to the championship match, Huang had to go through the defending champion from Norwin, Maria Santilli, in the semifinals. Santilli came into the state tournament as the WPIAL champion and Huang entered the field as the No. 3 seed from the WPIAL, but that didn't matter on Saturday. Huang defeated Santilli 1-6, 7-5, 6-1.
Huang won her first two round matches on Friday without problem, winning in straight sets both times.
For a complete look at the bracket, click on the link below.