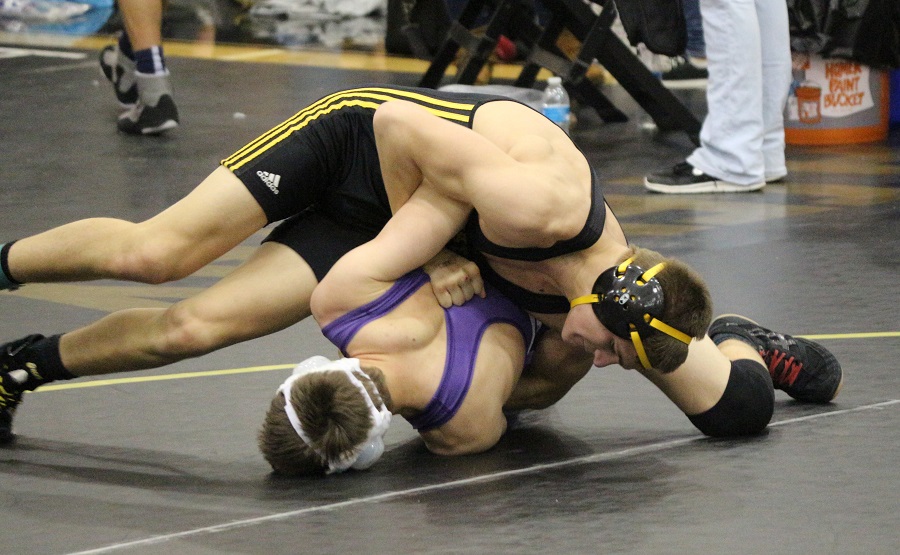 Jake Woodley Named All-American At USAW Cadet Freestyle Nationals
North Allegheny wrestler Jake Woodley competed for Team Pennsylvania at the 2015 USAW Cadet Freestyle Nationals and was named an All-American at the event in Fargo, North Dakota.
At 170 pounds one of the most improved wrestlers over the past two years, Woodley became a Cadet National Freestyle All-American with an impressive performance. Woodley dropped a tough quarterfinal match to Georgia's Khamari Whimper (14-6) and the two faced off again in the consolation finals for third place. In the third place bout Woodley again was unable to figure out Whimper dropping the match (11-6). Overall Woodley showed great resolve fighting back for fourth place to earn his second straight Cadet Freestyle All-American finish. In 2014, Woodley placed seventh at 152 pounds.
Woodley, who is entering his junior season this winter at North Allegheny, helped Team Pennsylvania to a strong performance at the USAW Cadet Freestyle Nationals. In all, Team Pennsylvania totaled 13 All-Americans and finished in second in team points to Illinois.
(Information courtesy of PA Power Wrestling.)