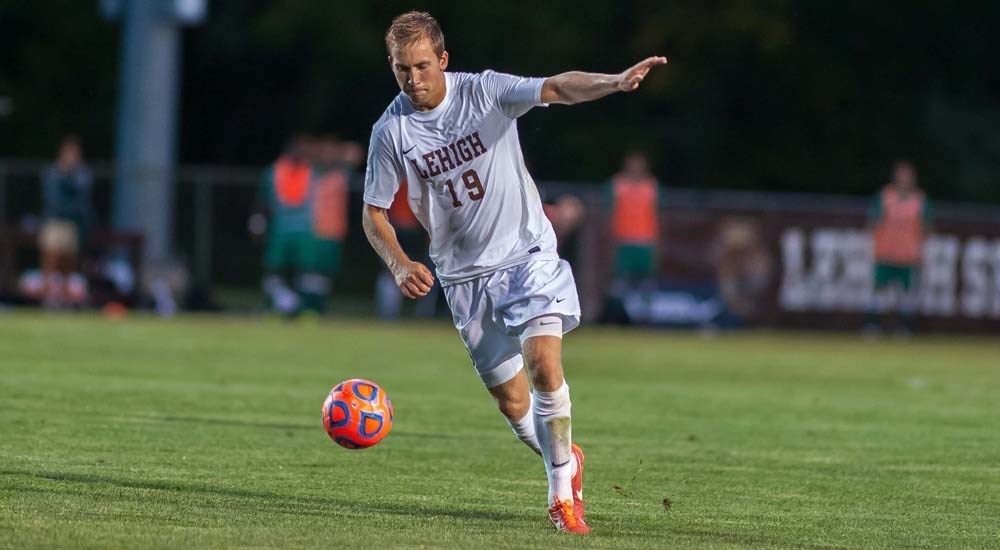 Jamie Luchini earns CoSIDA Academic All-District Honors
BETHLEHEM, Pa. – Lehigh men's soccer senior, and former North Allegheny Tiger, Jamie Luchini has been named to the 2015 CoSIDA Academic All-District II Team for his outstanding athletic and academic achievements, as announced by CoSIDA Thursday.
The 2015 Academic All-District Men's Soccer team recognizes the nation's top student-athletes for their combined performances athletically and in the classroom. The teams are divided into eight geographic districts across the United States and Canada. District II includes schools from Delaware, Kentucky, Maryland, New Jersey, West Virginia and the District of Columbia in addition to Pennsylvania.
Luchini holds a 3.65 grade point average as a Finance major. He has been Lehigh's leading scorer in each of the last two seasons in addition to currently leading the Mountain Hawks with 19 points behind seven goals and five assists. The Wexford, Pa. native leads the Patriot League with four game-winning goals this season and has been a major factor in helping Lehigh to its 9-5-1 record. He earned a spot on the 2015 preseason All-League team after being named second team All-Patriot League in 2014. Luchini is a two-time member of the Academic All-Patriot League team and three-time member of the Patriot League Academic Honor Roll.
Luchini will now be in the running for Academic All-America honors, which will be awarded later in the season after another vote from CoSIDA members.