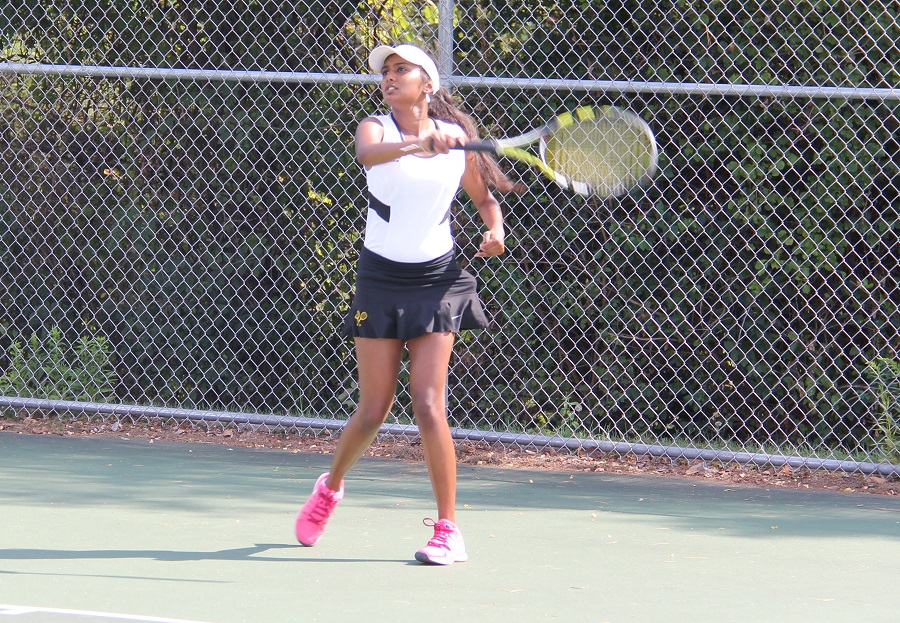 Lady Tigers Batter Rams, 5-0
The North Allegheny girls' tennis team returned to action on Wednesday afternoon and defeated the Pine-Richland Rams, 5-0. Against their competitive section rivals, the Tigers picked up wins in singles play from Anna Li, Tina Li and Ashley Huang.
In doubles play, Eugenie Lee and Tristyn Maalouf teamed up for a 6-2, 6-1, victory over Yong Kim and Sara Shriber. Elana Kolano and Jenna Kolano capped off the victory with a 6-1, 7-5, triumph over Maddie Kurlandaski and Rita Lankssasso.
North Allegheny jumps to 9-1 overall and 6-0 in section play. The Lady Tigers visit Franklin Regional on Thursday afternoon.