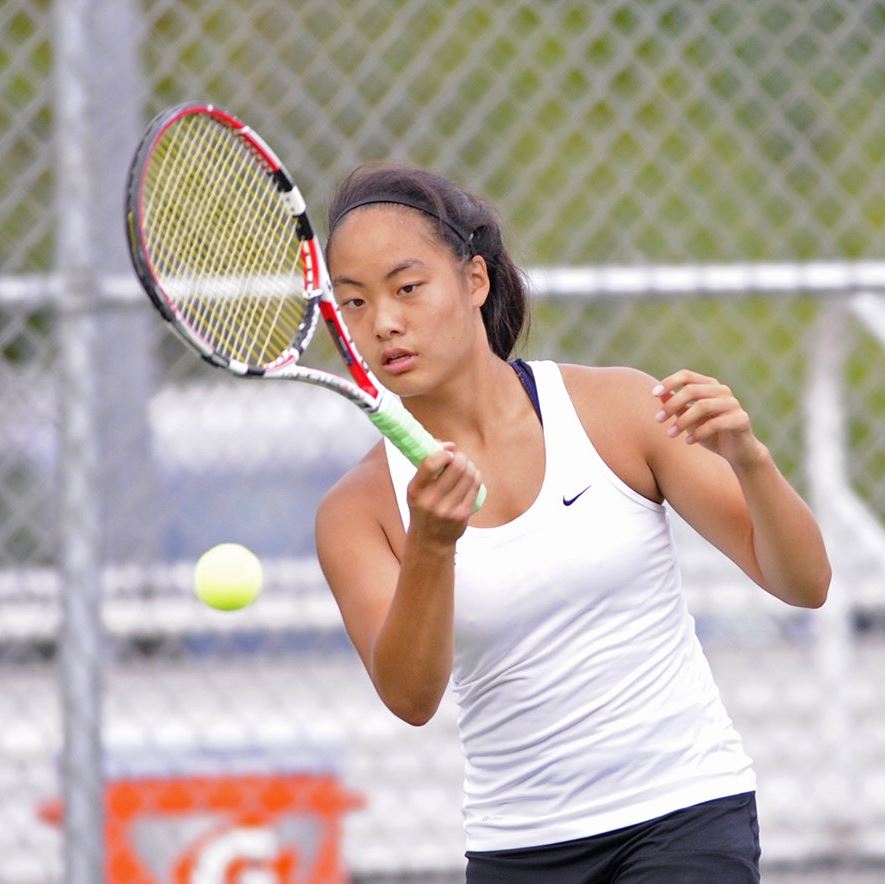 NA Bounces Butler, 5-0
The North Allegheny girls' tennis team breezed past the Butler GoldenTornado on Tuesday afternoon, 5-0. The Tigers were dazzling, losing only one point in the entire match. Anni Li and Tina Li won their singles matches without a blemish, 6-0, 6-0. At #3 singles, Ashley Huang won 6-0, 6-1, over Sydney Hanratty.
In doubles action, Tristyn Maalouf and Elena Kolano blanked Jill Ford and Andrea Malacaman, 6-0, 6-0. Julie Choe and Jenna Kolano were also perfect with a 6-0, 6-0, victory over Jenna Kuntz and Alison Hinch.
The Lady Tigers are 5-1 overall and 3-0 in section play. North Allegheny visits the Mars Planets on Wednesday afternoon at 3:30 pm.
Girls Tennis Summary vs. Butler, 9-8-15
Match Summary

NORTH ALLEGHENY - 5
BUTLER - 0
SINGLES
#1
Anna Li (NA) def. Savana Turner (B)
6-0, 6-0
#2
Tina Li (NA) def. Mercedes Belch (B)
6-0, 6-0
#3
Ashley Huang (NA) def. Sydney Hanratty (B)
6-0, 6-1
DOUBLES
#1
Tristyn Maalouf/Elena Kolano (NA) def. Jill Ford/Andrea Malacaman (B)
6-0, 6-0
#2
Jenna Kolano/Julie Choe (NA) def. Jenna Kuntz/Alison Hinch (B)
6-0, 6-0