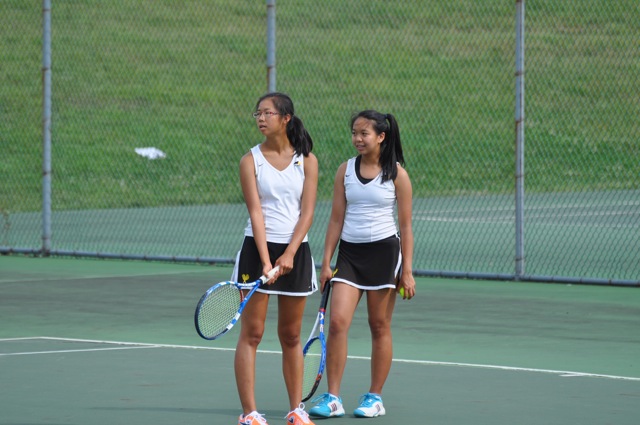 Lady Tigers Coast By Hampton, 5-0
The Lady Tigers Tennis squad earned its second section win of the season with a 5-0 sweep of the Hampton Talbots on Wednesday afternoon.  Without losing a single set, Anna Li, Eugenia Lee and Tristyn Maalouf breezed through singles play.  In similar fashion, Sydney Boyd and Catherine Liu had little trouble with Erin Daly and Celestic Lueers with a 6-0, 6-0, victory.  Catherin Zhang and Jacqueline Cannella collected a 6-2,6-2, win over Madi Dulac and Nicolle Curry a #2 doubles.
North Alleghey jumps to 4-0 overall and 2-0 in section action. The Lady Tigers continue section play Thursday afternoon with a road match at Butler.  Start time is scheduled for 3:30 pm.
Match Summary

NORTH ALLEGHENY - 5
HAMPTON - 0
SINGLES
#1
Anna Li (NA) def. Lucy Gloninger (H)
6-3, 6-1
#2
Eugenia Lee (NA) def. Rachel Harrison (H)
6-0, 6-2
#3
Tristyn Maalouf (NA) def. Sydney Leppert (H)
6-0, 6-1
DOUBLES
#1
Catherine Liu/Sydney Boyd (NA) def. Erin Daly/Celestic Lueers
6-0, 6-0
#2
Catherine Zhang/Jacqueline Cannella (NA) def. Madi Dulac/Nicole Curry (H)
6-2, 6-2