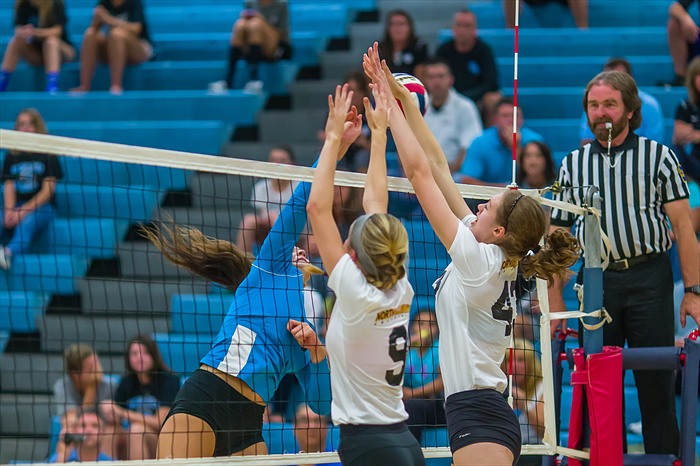 Lady Tigers Reject Rival Raiders, 3-0
The North Allegheny girls' volleyball team put forth its second impressive performance to start the 2015 season as the Lady Tigers swept the defending Section 3-AAA champion Seneca Valley Raiders on Thursday night, 3-0.
The top-ranked Tigers were led offensively by senior Maria Mosbacher who delivered 14 kills. Senior Lauren Swartz added six kills, while Annika Chang and Beth Muhlenkamp collected five kills apiece. As she did on opening night, Muhlenkamp drove the offense with 29 assists.
Defensively, libero Erin Carmody notched a team-high 14 digs, followed by Chang and Swartz who posted eight digs each. Senior Lauren Colabrese had an impressive night serving as she kept the Raiders off-balance with five aces.
The win gives North Allegheny a 2-0 record overall and in Section 3-AAA. Seneca Valley falls to 1-1 in section play. The Lady Tigers will be in action over the weekend at the Upper St. Clair Invitational.