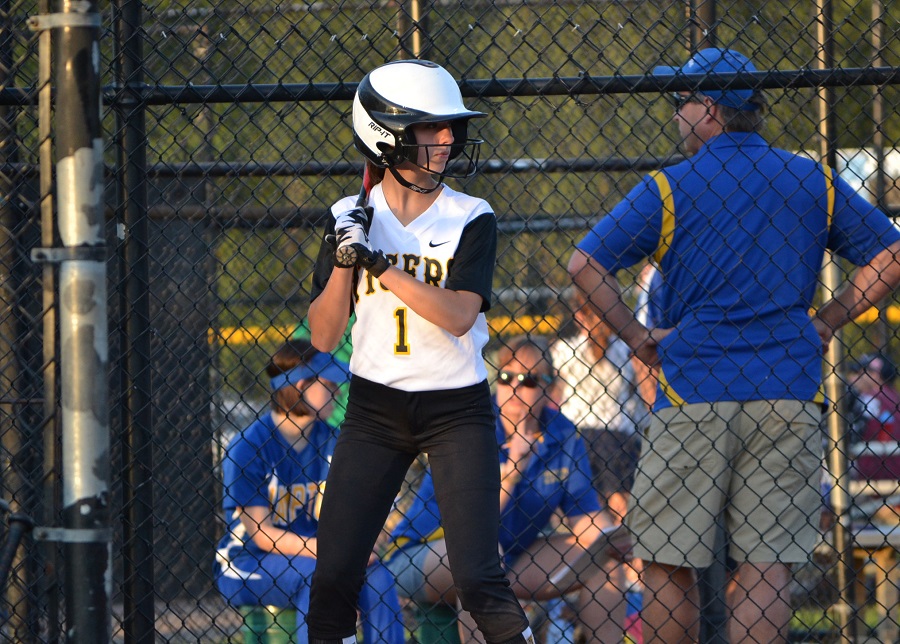 Lady Tigers Slow-Pitch Sweeps Hampton
The games on Tuesday,  September 15, were played at McCully Field #3 in Hampton.  It was a low scoring event for the Lady Tigers and Hampton Talbots, with NA winning game one with a final score of 13-5.  NA got great play from sophomores Rachel Giger and Kayla MacDonald, who were shoring up the middle infield.  Offensive leaders were seniors Kristen Kovalchik going 2 for 3, Alexis Kruth (1 for 2) with a big two-run double, sophomore Rachel Giger ( 3 for 4), and junior Carly Kovalchik (2 for 4).
In game two, the Lady Tigers exploded for eight runs in the first inning and never looked back, winning the contest in five short innings with a final score of 22-6.  NA was led by senior Alexis Kruth who was 4 for 4 and had a team high four RBI's in the game. Others contributing to the run barrage were seniors Emily Barbus (3 for 4), Kristen Kovalchik (3 for 4), Julia Buss (3 for 4), juniors Jordyn Lilienthal (3 for 4) and Lacey Stalter (2 for 2), as well as sophomores Rachel Giger (3 for 5) and Kayla MacDonald (3 for 4).  Additionally, the Lady Tiger infield turned three double plays and threw two Lady Talbot runners out while trying to take an extra base at third base & home respectively.  It was truly a team effort, with all players contributing to the win and helping the Tigers start the season with a 3 – 1 record.