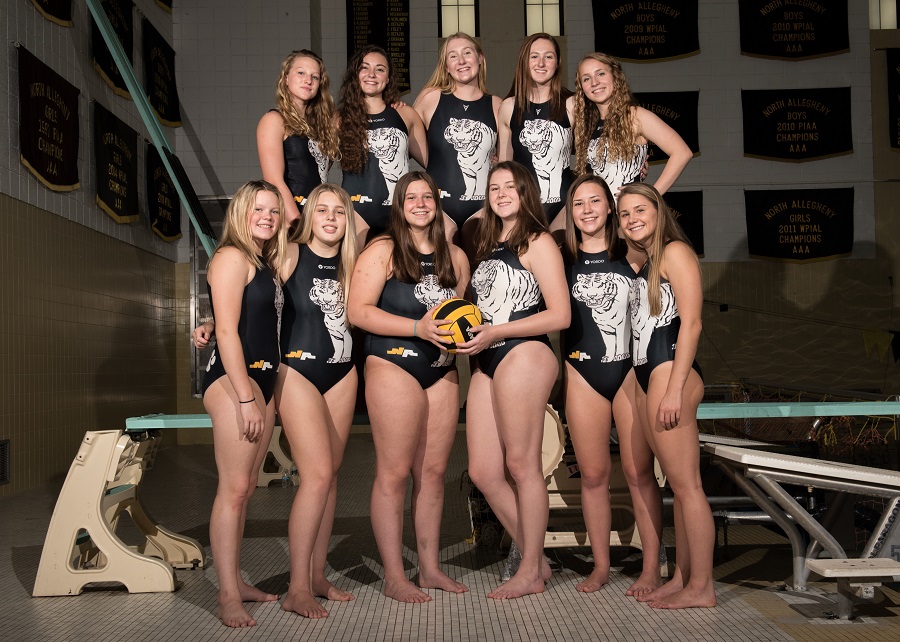 Lady Tigers Take 7th Place At State Championships
The North Allegheny girls' water polo team rounded out the 2017 season this weekend at the State Championships at North Penn High School. The Lady Tigers came away with a seventh-place finish and capped the season on a high note, defeating Upper Dublin, 10-7.
North Allegheny was seeded seventh entering the tournament and took on Cumberland Valley in the first round. The Eagles soared to an 11-4 victory over NA despite a strong effort from Ryley McClellan who scored two goals and hauled in a team-best six steals. Sarah Koehler and Emma Halle also scored goals in the loss.
The Lady Tigers matched up next with Souderton and dropped a narrow 4-3 decision. Koehler netted two goals and posted two steals while McClellan scored a goal with four steals.
In the seventh-place consolation contest, the Tigers triumphed over Upper Dublin, 10-7. Koehler led the way with a fantastic seven-goal performance. Halle added two goals and McClellan chipped in with one. Goalie Kate Sekinger made 15 saves to secure the win, including 10 in the second half.
The North Allegheny girls' water polo team concludes the year with a 10-16 record. Congratulations to the Lady Tigers on a competitive season.