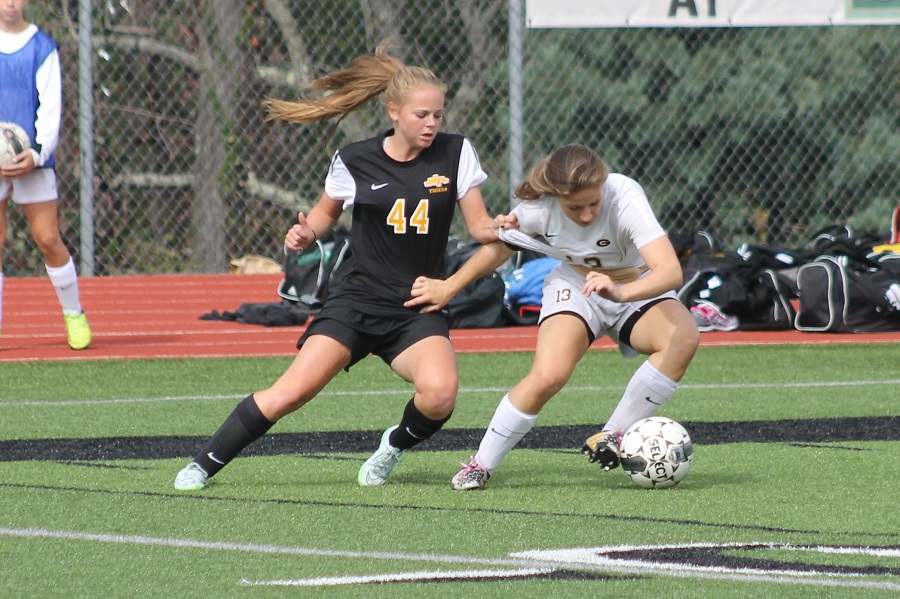 Lady Tigers Tower Over Titans, 5-0
The North Allegheny girls' soccer team extended their unbeaten streak to eight straight games with a 5-0 blowout at Shaler on Monday night.
The Lady Tigers pounced on the Titans in the first half with three goals, including a marker by freshman Alex Adams for a 1-0 lead. A direct kick by Gabby Smychynsky was headed in by senior Amanda Miller for a 2-0 lead. Sophomore Morgan Anderson tallied another goal for the Tigers before halftime for a 3-0 advantage. North Allegheny put the game on ice in the second half on a pair of goals by Morgan McConnell for a 5-0 final.
North Allegheny leaps to 11-2-1 overall and 9-2 in Section 2-AAA. Shaler falls to 5-9-1 overall and 1-9-1 in section play. The Lady Tigers will play their section finale on Wednesday night against North Hills at 7:30 from Newman Stadium. The game will be broadcast live via the internet on the North Allegheny Sports Network.