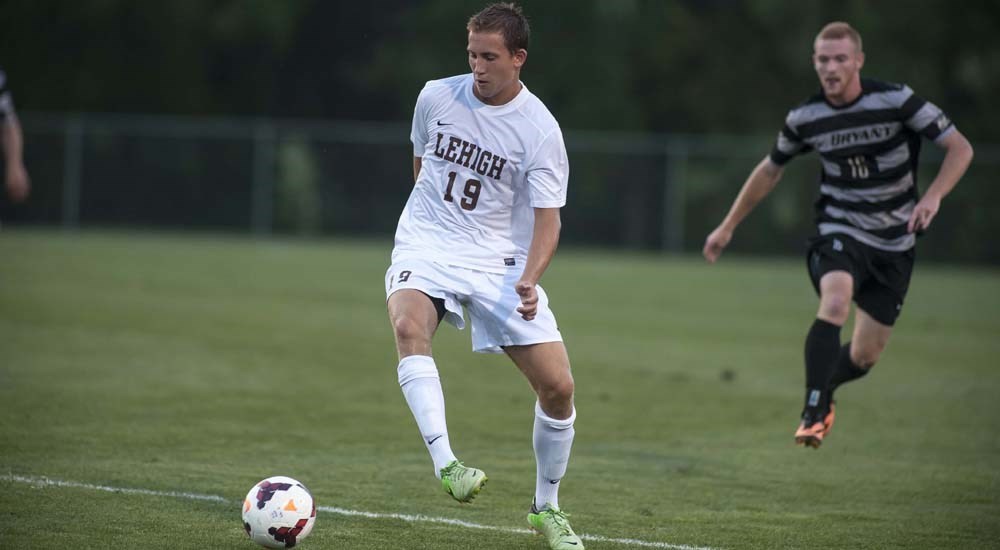 Luchini Named To Academic All-Patriot League Team
BETHLEHEM, Pa. – Lehigh men's soccer sophomore, and former North Allegheny Tiger soccer standout, Jamie Luchini has been named to the Academic All-Patriot League team, as announced by the league on Wednesday. The sophomore was one of Lehigh's most impressive offensive players and holds a 3.76 grade point average in the business school.
The Wexford, Pa. native has landed on the Dean's List each of his semesters at Lehigh. He was also named to the Patriot League Academic Honor Roll last season.
Luchini started 13 of 16 games during the season, leading the Mountain Hawks in both points and goals with four and two, respectively. He also added 24 shots on the year, good for second on the team.
Luchini was able to string together strong performances highlighted by his goal against Navy on October 30. The Midshipmen's keeper, Gavin Snyder, came into the game leading the nation in goals against average, but a breakaway run from the left side in the 84th minute of the contest proved to be enough for Luchini to net the goal. His other goal came against Holy Cross in the final game of the season, adding three shots on goal to close out the year.