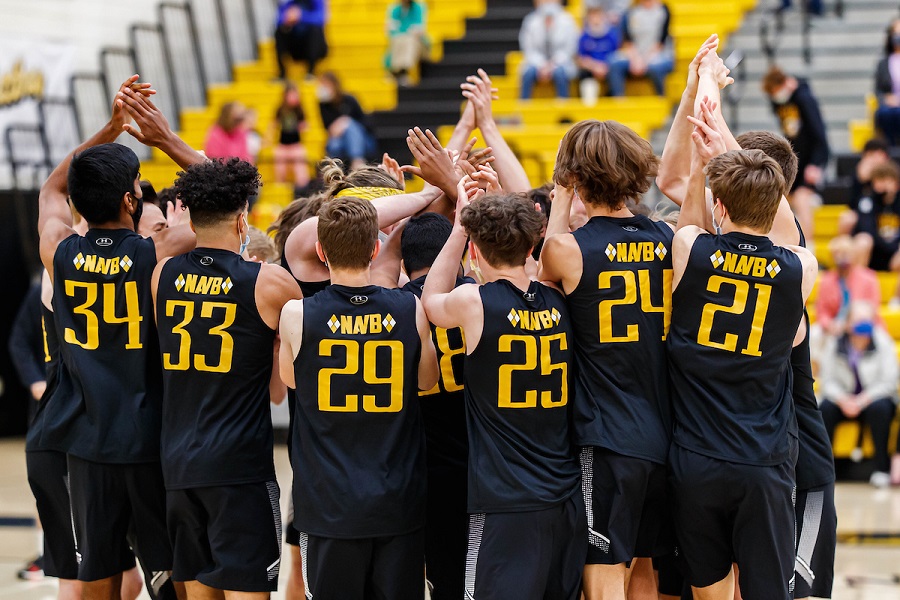 Mosbacher, Schall Share WPIAL Co-MVP, Eight Tigers Named All-WPIAL
Eight North Allegheny boys' volleyball players were named to the All-WPIAL Team on Wednesday, including five First-Team All-WPIAL selections.
Senior right-side hitter Garrett Hrvoich, senior outside hitter Michael Mosbacher, senior outside hitter Gavin Owens, senior middle hitter David Sanfillipo and junior setter Caleb Schall were all tabbed to the first-team list. Mosbacher and Schall also shared WPIAL Class AAA Co-MVP honors.
Mosbacher has powered the Tigers attack and is the team leader in kills (255) and service aces (49), while Schall has directed the NA offense with 910 assists. Hrvoich is second on the squad with 227 kills and Owens has added 167 kills on the season. Sanfillipo has had one of the most efficient hitting seasons for the Tigers in years, posting 192 kills and boasting a hitting percentage of .540. Sanfillipo is also the team lead in blocks (98).
Earning Second-Team All-WPIAL laurels were senior libero Peter Carioto, senior middle hitter Timmy Ditka and junior outside hitter Cole Dorn. Covering every floorboard in the gym, Carioto has produced a team-leading 275 digs. Along with Sanfillipo, Ditka has been another strong presence in the middle with 114 kills and 71 blocks this season. Dorn is a powerful arm on the outside with 172 kills.
For a look at the entire All-WPIAL list for Class AAA, click here.
In addition to being named All-WPIAL, all eight Tigers mentioned above were named to the Section 2-AAA all-section team. Senior outside hitter Luke Constantakis received third-team all-section accolades. For a look at the entire All-Section Team for Section 2-AAA, click here.
The four-time WPIAL champion North Allegheny Tigers are currently 16-0 overall and will face Northeastern in the PIAA quarterfinals on Saturday. The match will be broadcast live by the North Allegheny Sports Network.