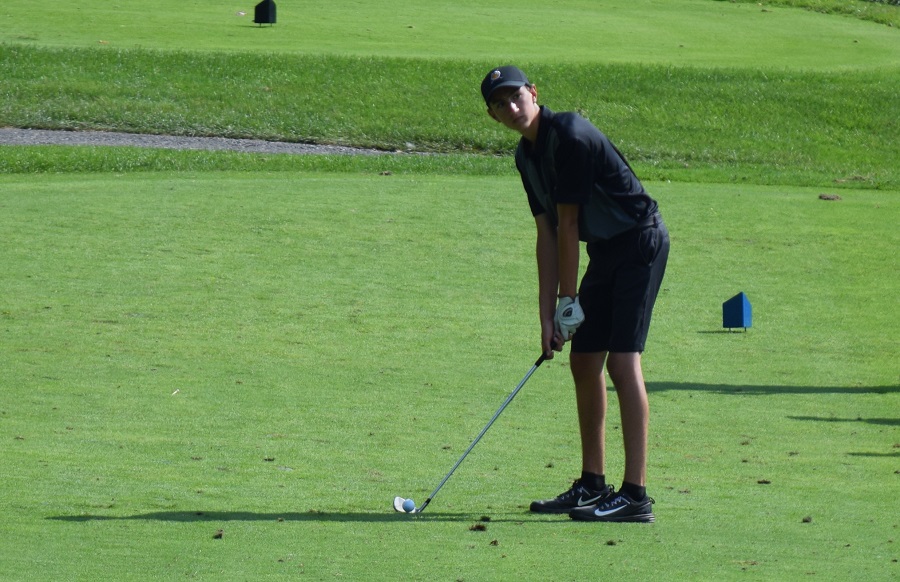 Mt. Lebanon Tops North Allegheny In Non-Section Play
Following a lightning delay at Mt. Lebanon Municipal Course, the host Blue Devils prevailed over the North Allegheny boys' golf team, 198-204, in non-section action on Thursday.
The Tigers were led by a pair of 40's from senior Scott Fitzgerald and junior Peter Canovali. Also helping pave the way were juniors Adam Steinmetz and Mike Delucia, who each shot a 41. Portland Canovali chipped in with a 42.
Mt. Lebanon proved to be just a few shots better on this day thanks to a strong performance from Mike Myles and his team-best score of 34.
North Allegheny sits at 4-2 overall following the loss. The Tigers travel to Lakevue North Golf Course to challenge the Shaler Titans in a section match-up on Friday.
Match Summary
MT. LEBANON - 198
NORTH ALLEGHENY - 204
NORTH ALLEGHENY
SCORE
MT. LEBANON
SCORE
Portland Canovali
42
Mike Myles
34
Adam Steinmetz
41
Callan Wilcox
40
Scott Fitzgerald
40
Niko Renton
41
Dylan Fitzgerald
45*
Chase Funalin
44*
Mike Delucia
41
Collin Barrett
42
Peter Canovali
40
Reese Austin
41
TOTAL
204
198
J.J. Dopkosky
42
Matt McGuier
44
Caden Farrell
42
Josh Thomas
38