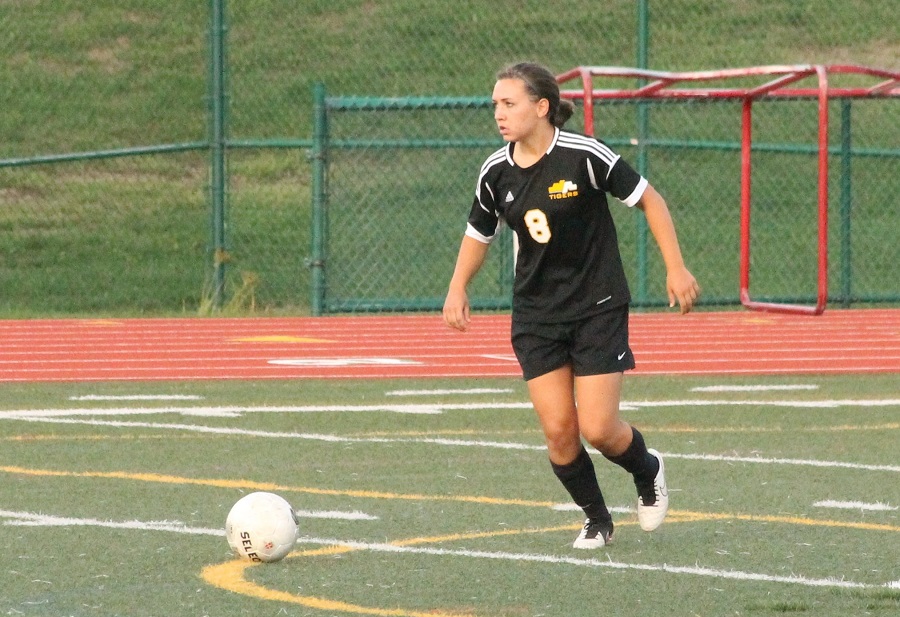 NA Bounces Butler For Section Win, 3-2
The Lady Tigers traveled to Butler on a cold and breezy Saturday night and left with a 3-2 victory in Section 2-AAA action.
North Allegheny dominated possession in the first half and outshot Butler, 6-0. However, the Tigers didn't score until the 35th minute of the half for the breakthrough goal. Senior Amanda Miller settled a throw-in in the box and passed the ball off to freshman Alex Adams who placed a shot at the far post from the 18-yard line for a 1-0 lead.
NA's defense completely shut down the Golden Tornado in the first half with Morgan Treser, Natalie Rich, Hannah Anderson and Maddie Escourt playing excellent team defense.
Butler came out strong in the second half and hit the cross bar with a shot in the first minute, and followed with a couple of additional shots on goal. Despite the sudden pressure by Butler, the Tigers doubled their lead when Morgan Anderson hit a great cross that Gabby Smychynsky volleyed home for a 2-0 Tigers advantage.
Miller made it 3-0 North Allegheny by stealing a back pass and driving a shot in the back of the Butler net in the 17th minute. The Miller goal proved to be the game winner as Butler fought back with two late goals to trim the score to 3-2. It was too little, too late for Butler as the Tigers held on for the one-goal victory.
North Allegheny improves to 9-2 overall and 7-2 in Section 2-AAA. Butler slips to 5-6 overall and 4-4 in section play. The Lady Tigers will host the first-place Pine-Richland Rams on Wednesday night at 7:30 pm. The game will be broadcast live via the internet on the North Allegheny Sports Network.