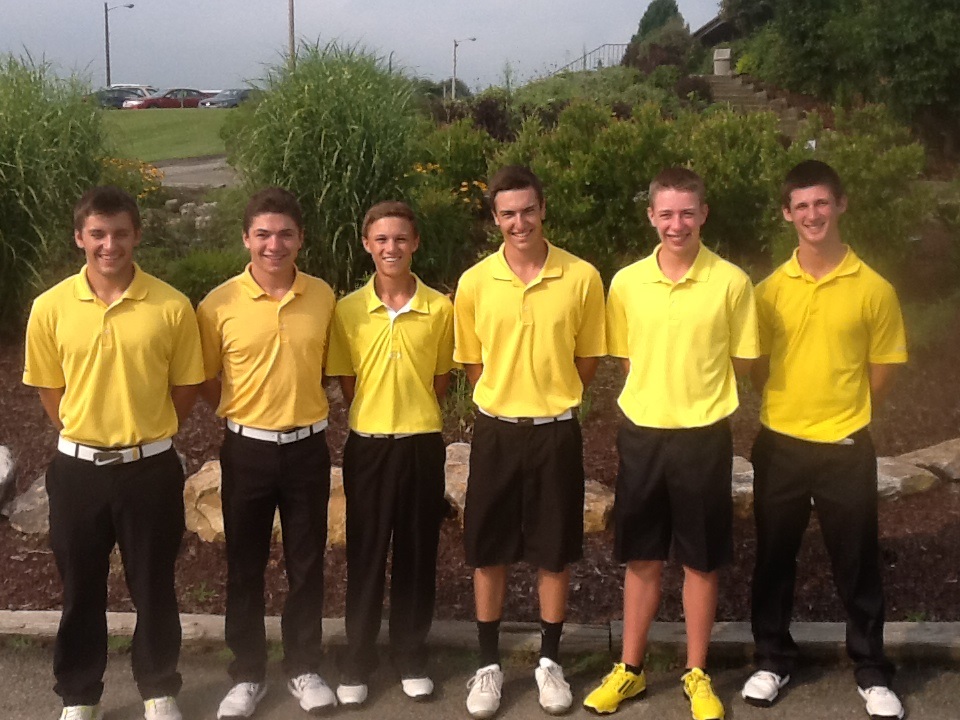 NA Boys' Bounce Back With Win Over Mt. Lebanon
The NA Boys' Golfers bounced back from a loss to Hampton this week with a 181-196 triumph over Mt. Lebanon on Thursday afternoon.  The Tigers weathered windy conditions for an impressive showing at Mt. Lebanon Municipal Golf Course.
Senior Martin Lazzaro shot a one-under to pace the Tigers and sophomore Ryan Dougherty shot par with a 35.  David Mrazik delivered a 36 while Josh Huhn and Kyle Dewey each shot a 38.  Junior Noah Wessel finished the scoring for NA with a 40.  For the Blue Devils, Gabe Ness shot a team-high 36.
North Allegheny returns to .500 on the season with a 2-2 overall record. The Tigers return to section play on Monday at Shaler starting at 1:30 pm.
Match Summary

NORTH ALLEGHENY - 181
MT. LEBANON - 196


NORTH ALLEGHENY
SCORE
MT. LEBANON
SCORE
Josh Huhn
38
Gabe Nass
36
Ryan Dougherty
35
James Newman
37
Kyle Dewey
38
Nick Blum
43
Noah Wessel
40
Stephen McFarland
41
Martin Lazzaro
34
Christian Vietmeier
39
David Mrazik
36
Anthony Gaughan
43
TOTAL
181
196
Joe Fitzgerald
40
Mark Vrabel
41
Nick Longo
40
Andrew Smith
40