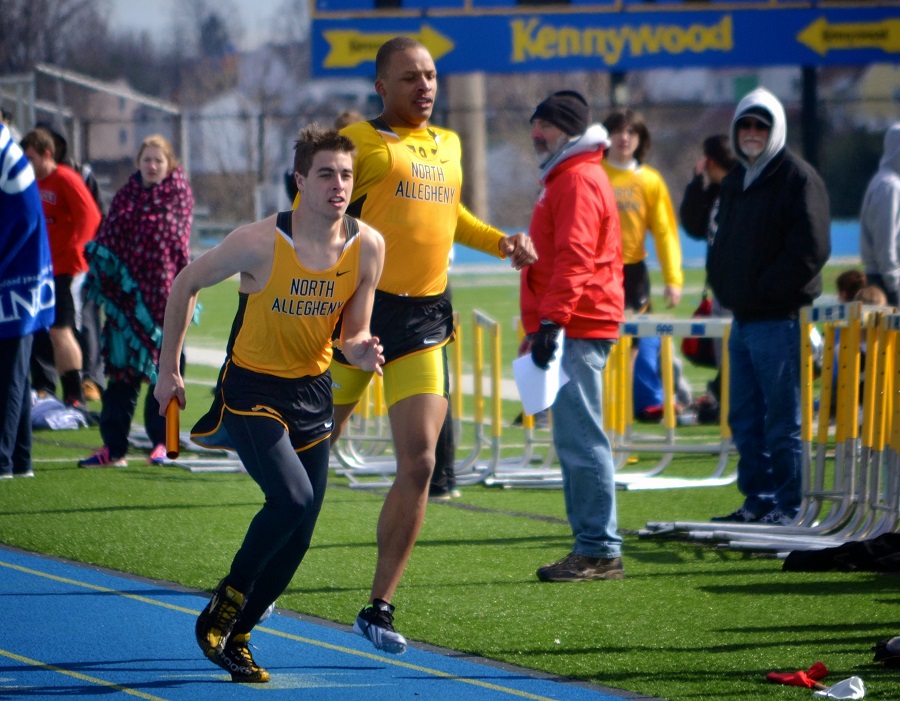 NA Boys Capture Gold, Girls Get Bronze at Tri State Invite
Performing at their first invitational of the spring, the North Allegheny Track & Field Team put on an impressive display on Saturday at the Tri State Championships at West Mifflin High School. The NA Boys claimed the top prize with a first place score of 93.  The Lady Tigers took third place with a team score of 49.  The Mt. Lebanon ladies earned first place and Hempfield finished in second.
Individually for North Allegheny, Matt McGoey and Hunter Wharrey came in first and second in the 3200 meter run. Others earning gold medals were Fritz Isaac in the 300 meter hurdles and Bobby Upton in the pole vault.
For the Lady Tigers, Madeleine Davison grabbed gold in the 3200 meter run. The combination of Caitlyn Carmody, K.C. Anton, Marisa Oberle and Sam Shoup captured first place in the 4×800 meter relay.
North Allegheny returns to action on Tuesday for a section tri-meet at Fox Chapel to face the Foxes and the Seneca Valley Raiders. Start time is marked for 3:30 pm.
(File Photo from 2013 above)