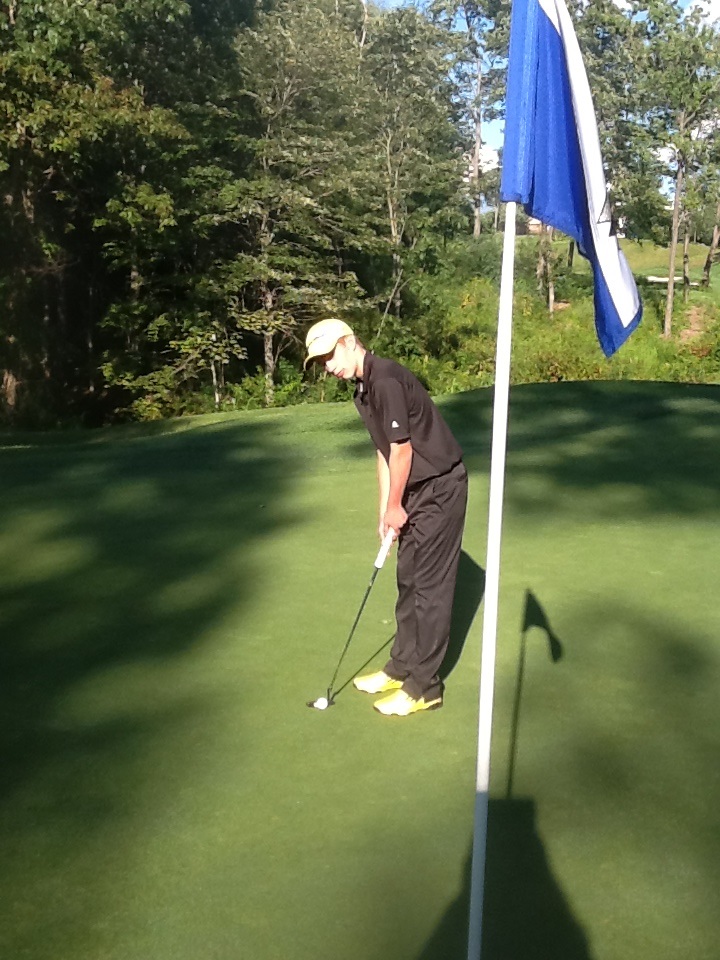 NA Boys' Drop Non-Section Match To Hampton
From Pittsburgh North Golf Course, the North Allegheny Boys Golf Team dropped a non-section match to the Hampton Talbots on Wednesday afternoon, 182-192.  Playing in wet conditions on this day, the Tigers stayed in the hunt thanks to a strong day by Ryan Dougherty who led NA with 34 strokes. Josh Huhn and Kyle Dewey followed with a 38 and 39, respectively. David Mrazik posted a 40, Noah Wessel tallied a 41 and Martin Lazzaro completed the scoring with a 42.
Weathering the conditions, Hampton had five golfers finish with under 40 strokes.  Grant Muir led all golfers with a game-low score of 33.
North Allegheny falls to 1-2 overall with the loss. The Tigers look to rebound today with a noon meeting at Mt. Lebanon with the Blue Devils.
Match Summary

NORTH ALLEGHENY - 189
HAMPTON - 203


NORTH ALLEGHENY
SCORE
HAMPTON
SCORE
Luke Minsky
36*
Justin Griffith
37*
David Mrazik
38*
Ben Huber
40*
Ryan Dougherty
38*
Dan Grob
43*
Julian Rau
40*
Matt Duch
43*
Adam Hendrickson
37*
Nathan Johnstonbaugh
40*
Tyler Dougherty
43
Kyle Reese
43
Kyle Dewey
41
Conor Evans
45
Pat Narduzzi
43
Jordan Zavroski
47
TOTAL
189
203