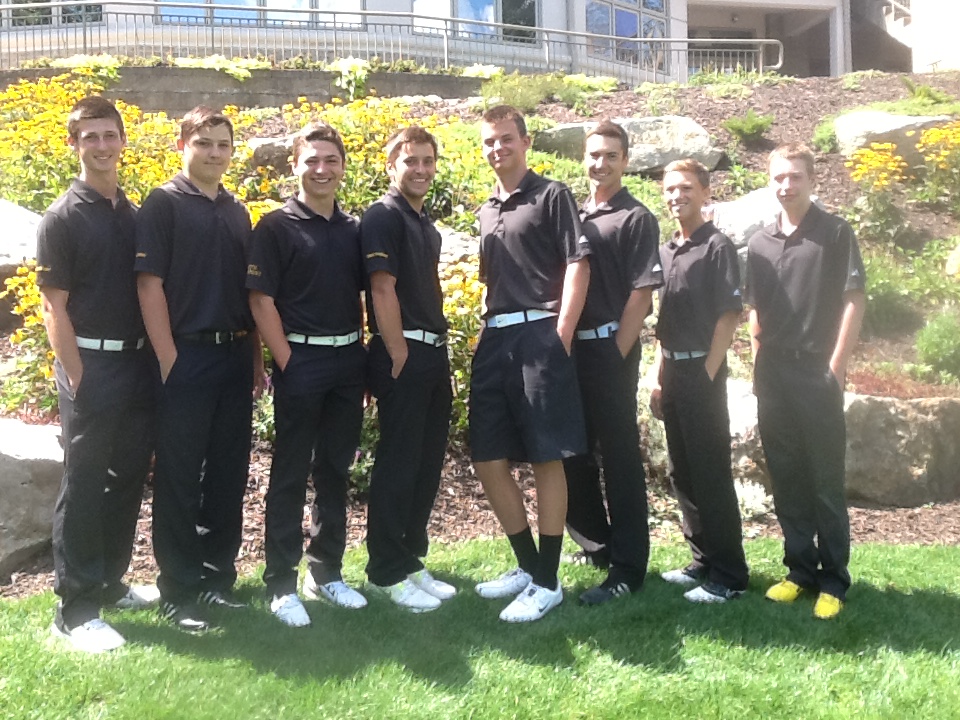 NA Boys' Fall To Mars In Opener
The North Allegheny Boys Golf Team opened the 2014 season on Thursday afternoon and dropped a 203-212 decision to the Mars Planets at Diamond Run Golf Course. Mars' Kevin Pool and Brandon Ford were the pace setter by shooting a match-best 39 in their fall debut.
North Allegheny's Martin Lazzaro shot a team-best 40, followed by Josh Huhn who shot a 41. Sophomores Kyle Dewey and Ryan Dougherty each shot a 42. Senior Nick Longo notched a 47 and sophomore David Mrazik rounded out the scoring for the Tigers with a 48.
The Tigers, who fall to 0-1 on the season, will take part in the Chairman's Cup at Cedarbook on Monday at 10 am. North Allegheny begins section play on Tuesday against Seneca Valley.
Match Summary

MARS - 203
NORTH ALLEGHENY - 212

NORTH ALLEGHENY
SCORE
MARS
SCORE
Martin Lazzaro
40
Nick Hart
40
Ryan Dougherty
42
Zach Stein
44
Josh Huhn
41
Brandon Ford
39
David Mrazik
48
Kevin Pool
39
Kyle Dewey
42
Bailey Trezciak
50
Nick Longo
47
Alan Sweet
41
TOTAL
212
203
Noah Wessel
40
Dan Lee
51
Joe Fitzgerald
45
Luke Lampenfeld
47