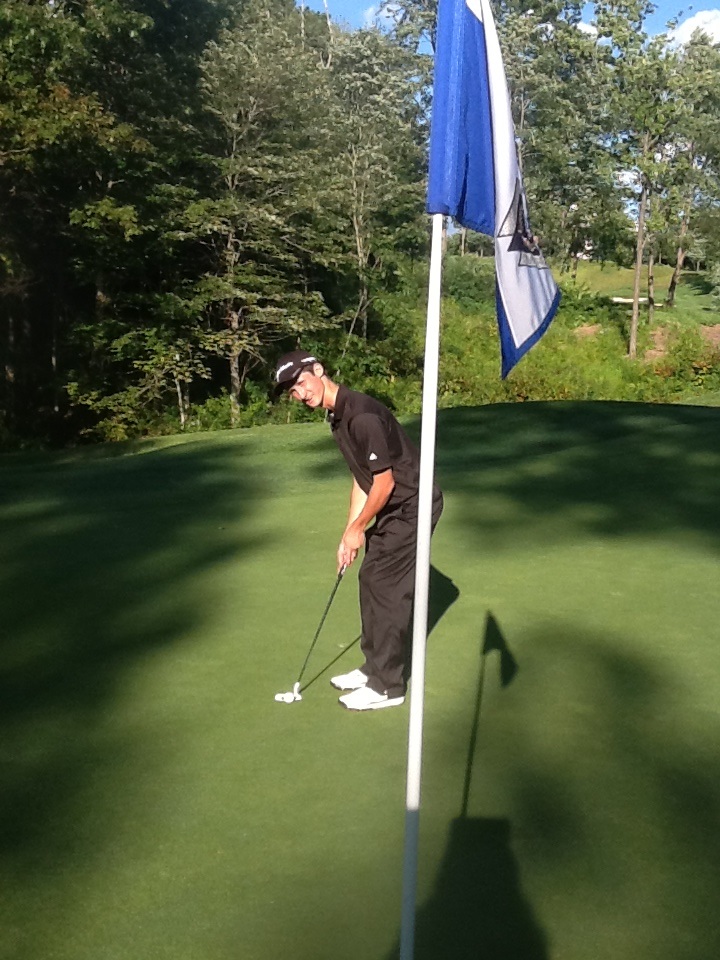 NA Boys' Golf Bests Shaler, 195-205
The North Allegheny Boys Golf Team mastered the difficult course at Pheasant Ridge to top the Shaler Titans on Monday afternoon, 195-205. David Mrazik, Noah Wessel and Nick Longo all birdied on the tough fourth hole, a par-3 going uphill.  Longo chipped in his birdie from 12 feet out with a sand wedge on his way to a score of 39.
Martin Lazzaro drove the green on the par-4 number nine, 311 yards, and two-putted for a birdie. Lazzaro finished the day with a 38.
In all, Mrazik was the pace setter  for the Tigers with a 36. Shaler was led by Nick Cavacini who tallied a 37.
North Allegheny improves to 3-2 overall and 2-0 in section play with the victory.  The Tigers host Sewickley Academy in a non-section affair on Tuesday afternoon. Start time is slated for 3:30 pm.
Match Summary

NORTH ALLEGHENY - 195
SHALER - 205


NORTH ALLEGHENY
SCORE
SHALER
SCORE
Josh Huhn
42
Nick Cavacini
37
Kyle Dewey
38
Bryce Fedak
45
Ryan Dougherty
45
Mike Pearson
47
Martin Lazzaro
38
Will Nichols
42
David Mrazik
36
John Romanowski
41
Noah Wessel
41
Tanner Grzegorczyk
40
TOTAL
195
205
Joe Fitzgerald
44
Barry Parks
49
Nick Longo
39