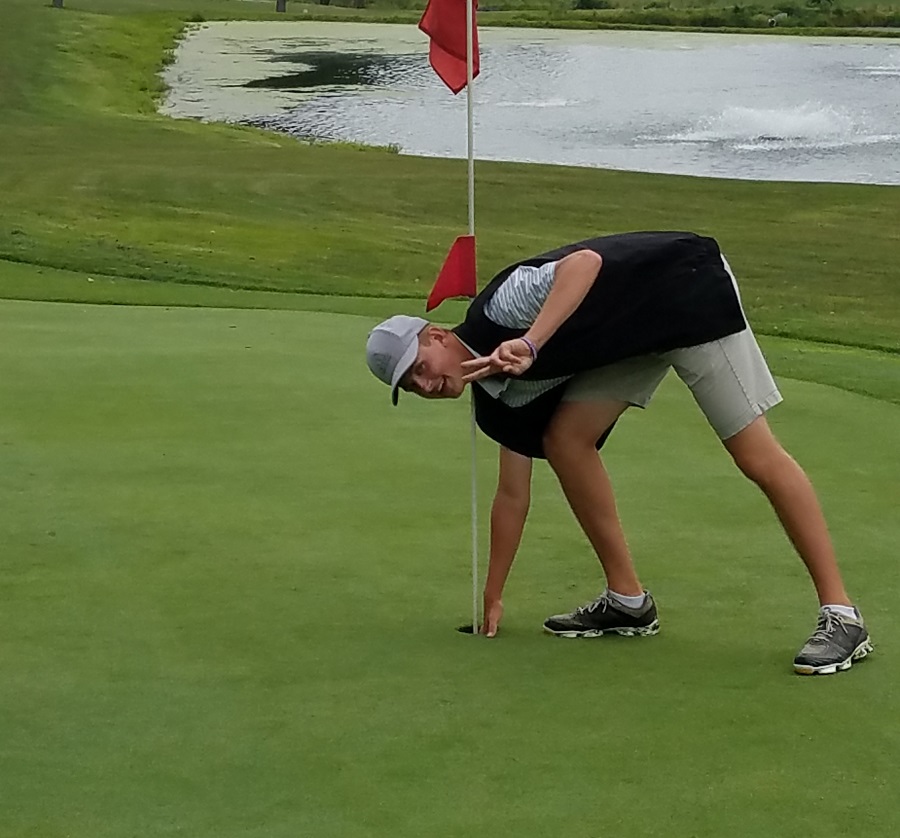 NA Boys Golf Opens 2019 Season With Win Over Hampton
The North Allegheny boys' golf team opened the 2019 season with a 195-200 non-section victory of Hampton on Thursday afternoon at North Park Golf Course. After a one-hour lightning delay, the Tigers recorded their first win of the season thanks to the play of senior Scott Fitzgerald and his 2-under par 34.
Contributing to the victory was Portland Canovali with a 37, followed by Adam Steinmetz's 39. Peter Canovali posted a 40 and J.J. Dopkosky chipped in with a 45. Hampton was led by Harry Peterson, who carded a 36.
The 1-0 North Allegheny Tigers will visit Mars for a tri-match with the Planets and Blackhawk.
Match Summary
NORTH ALLEGHENY - 195
HAMPTON - 200
NORTH ALLEGHENY
SCORE
HAMPTON
SCORE
Scott Fitzgerald
34
Mike Rutz
41
J.J. Dopkosky
45
Brendan Davidson
38
Adam Steinmetz
39
Arianna Rutz
44
Portland Canovali
37
Jake Twesky
44*
Peter Canovali
40
Harry Peterson
36
Caden Farrell
48*
Robert Leppert
41
TOTAL
191
180
Mike Delucia
43
Anthony Michael
48
Dylan Fitzgerald
42
Ben Curtis
44