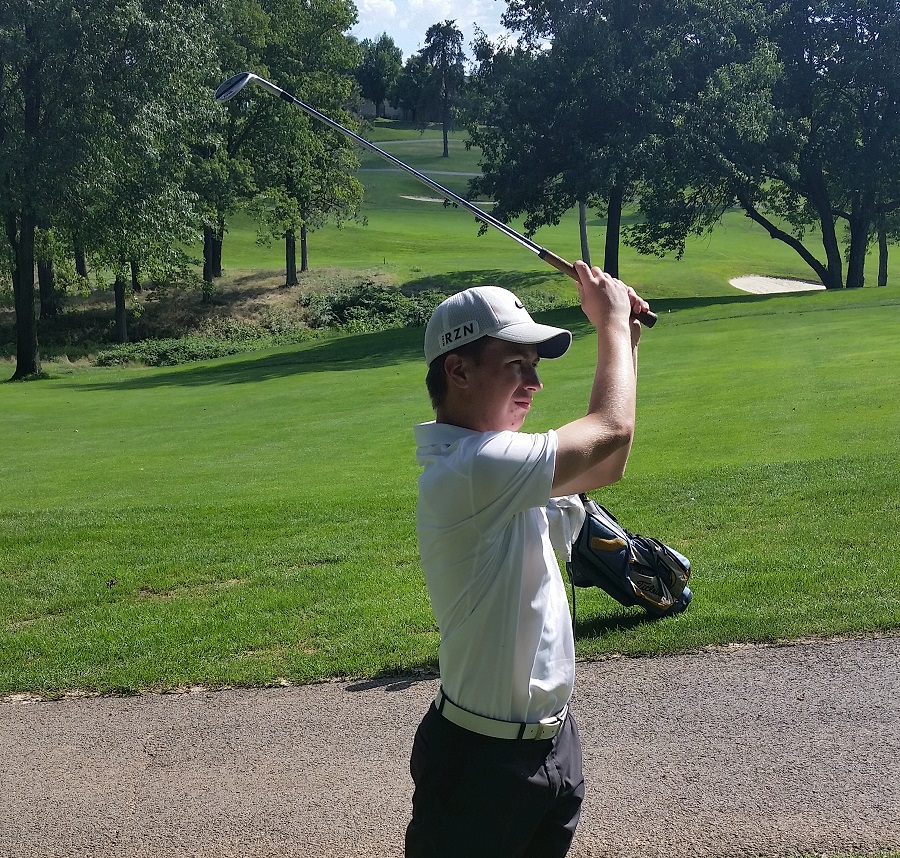 NA Boys' Sweep Tri-Meet
The North Allegheny boys' golf team welcomed Blackhawk and Mars to North Park Golf Course for a tri-match on Friday and came away triumphant over its non-section foes. The Tigers posted a low score of 189, followed by Mars' 202 and Blackhawk's 208.
North Allegheny was paced by Ryan Dougherty who led the scorecard with a 34. Kyle Dewey notched a 38, while David Mrazik, Pat Narduzzi and Luke Minsky all shot a 39. For Blackhawk, Luke Diehl shot a team-best 39. Mars' top performer was Tyler Robinson who posted a 38.
The Tigers improved their season record to 3-0 overall following the wins. North Allegheny takes on Penn-Trafford at Diamond Run Golf Course on Tuesday.
| Match Summary | | | | | |
| --- | --- | --- | --- | --- | --- |
| NORTH ALLEGHENY | SCORE | BLACKHAWK | SCORE | MARS | SCORE |
| Ryan Dougherty | 34* | Adam Sweet | 41* | Tyler Robinson | 38* |
| David Mrazik | 39* | Chris Sicher | 42* | Creighton Carter | 41* |
| Kyle Dewey | 38* | Luke Diehl | 39* | Mitch Faller | 40* |
| Pat Narduzzi | 39* | Luke Kasten | 44* | Mitchell Pulleo | 40* |
| Luke Minsky | 39* | Cody Killian | 42* | Trey Dillan | 43* |
| Julian Rao | 40 | Shea Moffa | 48 | Ryan Robinson | 44 |
| Tyler Dougherty | 42 | Dan Lee | 48 | Aiden Muzzana | 49 |
| Adam Hendrickson | 43 | Andrew Seles | 45 | Zach Zernick | 56 |
| | | | | | |
| TOTAL | 189 | | 208 | | 202 |