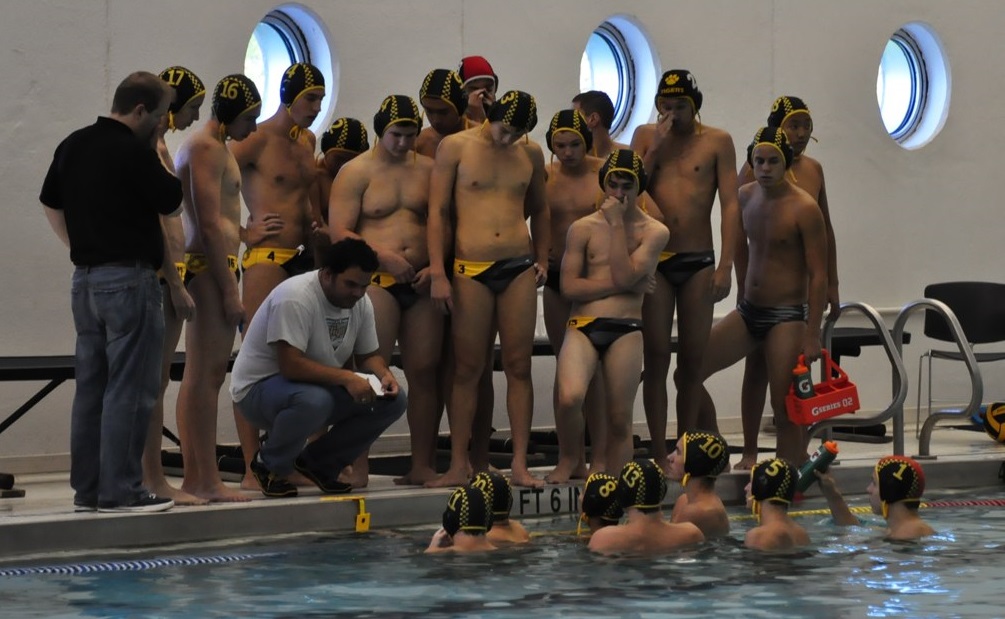 NA Boys' Take Gold At Tiger Classic
The host North Allegheny Boys' Water Polo Team claimed top prize at the Tiger Classic over the weekend.  The Tigers took first place by winning all five of their games, including a 16-10 triumph over North Penn in the tournament championship.  Additionally, NA earned wins over McDowell (17-9), Napoleon (15-6), Cathedral Prep (9-6), and Cumberland Valley (13-7). The Tigers top scorer was junior Max Staresinic with 21 goals and 10 assists, to go along with 10 steals defensively.  Senior Gabe Gaspar scored 14 goals and senior Nemanja Pijevancic posted 10 goals. Junior Charles Ross spent most of the time in net over the weekend for the Tigers, making 27 saves and corralling seven steals.
The Lady Tigers Water Polo Team started the tournament with a 10-3 win over McDowell, followed by an impressive 10-6 victory over the defending champions, North Penn.  After an 8-6 win over Fairview, the Lady Tigers were cut down by Cumberland Valley, 11-5. Sophomore Esma Dollaku spearheaded the NA attack with 14 goals and collected a team-high seven steals.  Senior Mia Siclari notched seven goals and junior Claire Washabaugh added a team-best seven assists. In net, senior Kristen Bishop made 20 saves and swiped five steals.
Following the Tiger Classic, the North Allegheny Boys own a record of 12-3 for the season and the Lady Tigers are 15-2 on the year. The NA Water Polo Team will be in action again on October 11 at the Screamin' Eagle Invitational.