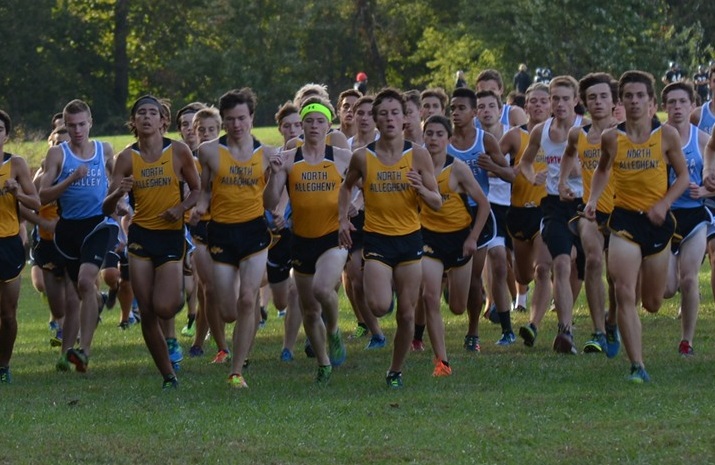 NA Boys' Win 11th Straight WPIAL Title, Lady Tigers Take 2nd
The North Allegheny boys' cross country team won its 11th straight WPIAL Class AAA championship on Thursday afternoon at Cooper's Lake Campground with a low score of 39 points. Seneca Valley was a distant second with a score of 80. Not to be outdone, the Lady Tigers cross country runners earned WPIAL silver with a second place finish and team score of 120. The Seneca Valley girls' team won its second consecutive WPIAL crown with a score of 68 points.
Leading the way individually for the NA boys was Marc Migliozzi who turned in a second place time of 16:15, finishing narrowly behind individual champion Nick Wolk of Peters Townshup who turned in a time of 16:12. Grabbing fifth place was NA's Jacob Stupak (16:31), finishing seventh was Sam Blechman (16:41), taking 12th place was Zack Deible (16:59), and earning a 13th place showing was Jacob Greco (16:59).
For the Lady Tigers, Clara Savchik won bronze with a time of 19:26. The WPIAL individual champion was Lauren Finikiotis of Oakland Catholic who clocked in at 19:06. No other NA runners finished in the top 15.
Up next for the North Allegheny cross country team will be the PIAA championships on Saturday, November 7.