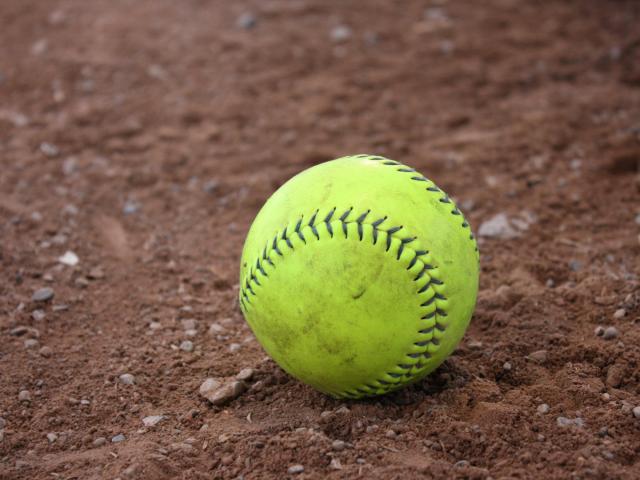 NA continues winning streak with sweep of Ellwood City
by Jonathan Spina
The North Allegheny slow-pitch softball team picked up right where they left off on Sunday with another doubleheader sweep, this time against the Ellwood City Wolverines. The Tigers used great defense and baserunning to get 13-0 and 27-12 victories over the Wolverines.
In game one, the Tigers used a three-run first inning and six-run fourth inning to open the game up. Emily Yanchak was dominant in the box and on the mound going 3-for-3 at the plate with three RBIs, and she also tossed a five-hit shutout. For her efforts, Yanchak was named the Wright Automotive Player of the Game by the North Allegheny Sports Network.
Along with Yanchak, Nikki Crean, Madi Klinefelter and Nina Pietrzak all had three hits. Megan Quinlan and Lizzie Wetmore added two hits as well.
In game two, the offense somehow became more explosive, posting 19 runs in the first two innings. Highlighting the North Allegheny win was a great effort by Crean who went 5-for-5 with three triples and five RBIs. Crean was 8-for-8 on the day. The NA right fielder was named the Wright Automotive Player of the game for game two.
Evelyn Wiethorn had a big second game going 2-for-5 with a home run. Helen Katyal came off the bench and went 3-for-4 in the second game. Quinlan, Wetmore, Katie Marangoni, Klinefelter, Claire Medic, Yanchak, Audrey Laswell and Carly Snyder all had multiple hit games.
With the sweep, North Allegheny improves to 4-0 on the season. The Tigers will take on Shaler on Sunday at 11:00 a.m. and 1:00 p.m. from Hilltop Field in Shaler.